Current News and Events
Current News and Events
Kayla Bellman (MDP '20) attends the Asia Pacific Housing Forum 
October 8, 2019
Bella Cockerell Supports the Georgia Muslim Voter Project
September 17, 2019
As an admirer and employee of the Georgia Muslim Voter Project, MDP 2021 Bella Cockerell attended the book signing of Ibtihaj Muhammad's "The Proudest Blue" on September 12th
.
Learn More>> 
Internship Spotlights
June 24, 2019
What Are You Reading?
May 21, 2019
During the semester "fun reads" are often cast aside, replaced by required readings and homework.  Now that coursework is complete, we're eager to hear what MDP's practitioners are excited to read! Enjoy this co-created summer reading list provided by the brilliant MDP 2019 and MDP 2020 cohorts. 
Learn More>> 
Student Spotlight: Alyssa Bovell
May 2, 2019
From her research in Chile to an internship at CARE USA, MDP student Alyssa Bovell has proven to be a fierce advocate for gender justice. Her reflective nature allows her to bring critical analysis to any scenario that tips the scales of power to create space for everyone. 
Learn More>> 
What is in a Mentorship?
April 23, 2019
We've all had at least one mentor that has shaped our lives for the better. Sometimes we seek them out and other times they appear naturally. For Bianca Patel, MDP 2020, it was the latter. Her new supervisor at The Nature Conservancy is an MDP Alumna! Learn More>> 
A Response to the Specialty Coffee Pricing Crisis
April 18, 2019
Around 125 million people worldwide depend on coffee for their livelihood. MDP students Andrew Harrison and Kayla Bellman headed to the source to learn alongside nine Guatemalan Women coffee producers through a facilitation workshop centered around two themes: storytelling and cost of production.
Learn More>> 
Student Spotlight: Adrian Glover
April 2, 2019
Ample domestic and international experience coupled with proficiency in three languages, Adrian Glover has a fruitful career ahead of him. His diverse experience in applied social science and program management landed him a competitive CARE Monitoring, Evaluation and Learning internship.
Learn More>> 
The Power of Poetry

March 21, 2019
Exploring his dichotomous relationship with theater and development, Ian Hamilton reflects on his experience attending the poetry reading of one of his most adored thinkers. Learn More>> 
Labor of Love

March 4, 2019
When you're dedicated and passionate about what you do, it naturally shines through. MDP 2018 Alumna Sidra Khalid can attest to this. After two years, Sidra's work in Kyrgyzstan materialized into a published training curriculum for Save the Children, entitled, "Choices."
Learn More>> 
Peace Corps Week 2019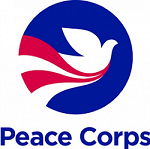 February 26, 2019
"Peace Corps Week commemorates President John F. Kennedy's establishment of the agency on March 1, 1961 and celebrates all the ways that Peace Corps makes a difference at home and abroad."  February 24 - March 2, 2019 the global community of Return Peace Corp Volunteers, advocates, and communities will honor...Learn More>> 
Student Spotlight: Racquel Figueroa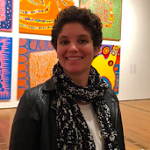 February 21, 2019
From learning French from scratch to dabbling in the arts, MDP student Racquel Figueroa can do anything she puts her mind to. She is passionate about environmental sustainability and lives the lifestyle to prove it. We wanted to catch up with Racquel to hear about her experience as a student and practitioner. Learn More>> 
Student Spotlight: Marc Anthony Branch
January 31, 2019 
MDP student Marc Anthony Branch is a go-getter.  Confident of the future he wants, Branch makes ambitious goals and puts in the work to achieve them.  With one semester remaining, we wanted to pick Branch's brain about his experience as a development student and practitioner. Learn More>> 
Course Spotlight: Applied Development MDP 514
January 24, 2019 
Through Applied Development MDP 514, students engage with instructors that may not be available for teaching a full semester course or on topics that can be covered in a shorter period of time. This semester, the course will cover processes and planning in monitoring and evaluation, building out inclusive markets, and an introduction to social network analysis. Learn More>> 
MDP Alumna Raven Hinson shares her experience with Civic Dinners
January 11, 2019 
There is one place we used to cherish, a place that has the power to unite people and have a transformative impact on the relationships around us- the dinner table. With all that we take on in our day to day lives, how often do you sit at a dinner table with others and just talk?  The interdisciplinary movers and shakers at Civic Dinners invite you to join them at the table! Learn More >>  
MDP Professor Publishes New Book
December 21, 2018
Congratulations to Dr. Kristin Phillips on publishing her new book titled, An Ethnography of Hunger: Politics, Subsistence, and the Unpredictable Grace of the Sun. Dr. Phillips is a Senior Lecturer in the Department of Anthropology and faculty member in the Masters in Development Practice Program. She teaches a year-long MDP course on Research Methods. Learn More>> 
MARINANGELES GUTIERREZ RIVERA, MDP 2019, ATTENDS COP24
DECEMBER 7, 2018
COP24, 24TH Conference of the Parties to the United Nations Framework Convention on Climate Change began this week, sending hundreds of climate scientists, companies, and advocates alike to Katowice, Poland to attend the 12-day annual conference. Building upon COP 23, COP 24 must unleash the full. Learn More >> 
Welcome MDP Librarian, Dr. Melissa Hackman!
December 2, 2018
The Masters of Development Practice (MDP) faculty is always adapting and growing to meet the needs of current and prospective cohorts of development practitioners.  Just in time for the Fall semester, Emory welcomed Dr. Melissa Hackman as the new resident MDP and Sociology librarian. Learn More>> 
MDP Student Represents Habitat for Humanity at SEEP Conference
NOVEMBER 5, 2018
MDP Student, Mallory St. Claire, has been working with Habitat for Humanity International's Terwilliger Center as an intern on their market systems team. In September, she attended the 2018 SEEP Annual Conference (Small Enterprise Evaluation Project) in Washington D.C. The annual conference is an opportunity for network members to convene and learn from each other. Learn More >>
WELCOME MDP CLASS OF 2020!   
SEPTEMBER 1, 2018
We are thrilled that 21 incredible development practitioners found us! Hailing from 8 countries, these experienced and committed students will join the Emory Masters in Development Practice community to hone in their skillsets during the immersive 2-year program.
Learn More >>
 

"This photo was taken during the Santiago Pride Parade this summer. The day was filled with music, dancing, advocacy, and general celebratory feeling in the air. I was on the main road, watching the procession go by, when the woman photographed saw me with my camera and raised her sign a bit higher with a smile on her face. In Spanish the sign reads: "Love and let love" ♥️" @alyssabovell
#MDPhotoContest #Winner #GiveUsAShot#Congratulations #SummerFieldExperience

A post shared by Emory MDP (@emorymdp) on