Hilary King
Hilary King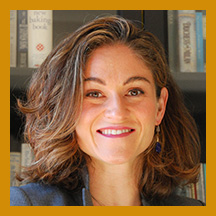 Sustainable Development Fellow 
Biography
Dr. Hilary King is an applied anthropologist and sustainable food advocate. She completed her doctoral degree in Cultural Anthropology at Emory University, and also holds a Masters' degree in the Anthropology of Development and Social Transformation from the University of Sussex in Brighton, England. Currently, King is the Sustainable Development Fellow in the Emory Masters' in Development Practice.
Dr. King's research examines how social relationships shape economic interactions, particularly around food. Over the past few decades, initiatives in many parts of the world have worked to construct networks that build closer relationships between producers and consumers, creating novel forms of market- and non-market mediated relationships. She uses ethnographic research methods to explore business practices, definitions of sustainability, knowledge flows, and emerging political and social networks emerging through and within such "local" projects. Through research with producers, consumers and activists in both alternative (organic, local markets) and traditional market channels, she researches how "alternative business practices" alter production and consumption patterns, how people conceive of their connections to others and the natural world through consumption, and how power and knowledge are distributed through these networks. Her research has helped to identify and build connections leading to innovative new food system initiatives. Examples include the development of weekly fresh produce markets at public transit stations in Atlanta and direct trade relationships between farmers in the Dominican Republic and consumers in the United States. She has worked with farmers across the United States, Latin America, and East Africa with support from Thomas J. Watson and Fulbright Fellowships. These methods help to reveal how people connect to one another in an increasingly globalized world, and how these connections affect our understanding of responsibility as members of a global community.
A native Oregonian, Dr. King settled in Atlanta in 2010. Before coming to Emory, she worked in the fair trade and direct trade coffee industries, running her own company and advising cooperatives. In addition to her work at Emory, Dr. King is an active member of Atlanta's local food scene and works with Community Farmers Markets, Global Growers Network, and other organizations to develop and track changes in the local food system. She is a member of the LEAD Atlanta Class of 2018, a leadership development program designed to equip promising your professionals with the skills necessary to be effective leaders committed to the common good. She also makes a darn good latte and handmade tortillas.