Mimi Kiser
Mimi Kiser
Senior Program Director and Assistant Professor, Interfaith Health Program, Candler School of Theology
Research Assistant Professor, Hubert Department of Global Health, Rollins School of Public Health
Biography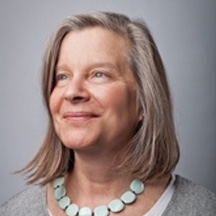 Ms. Kiser has been with the Interfaith Health Program since 1993. The Interfaith Health Program (IHP), formerly of The Carter Center now at Rollins School of Public Health, works nationally and internationally with the faith community on issues related to promoting both individual and community health. Ms. Kiser first worked in Community Health Nursing for 7 years in a rural setting, before returning to Atlanta to finish her education in public health at Emory. She and Gary Gunderson co-teach Health as Social Justice and Faith and Health: Transforming Communities.
As a health educator with the Interfaith Health Program, she develops collaborative relationships with the public health sector and coordinates program efforts to gather and disseminate models of faith and health practice. For The Carter Center's local initiative, Atlanta Interfaith Health, Ms. Kiser was responsible for coordinating program planning and evaluation using a participatory approach.
During the last 7 years, she has worked with Dr. David Hilton facilitating Training for Transformation workshops in health ministry and public health settings. Most recently this has been done in partnership with Global Health Action, a private, non-profit organization in Atlanta that provides community health training and educational programs in the U.S. and internationally.
Her work at the Interfaith Health Program has been supported by the Centers for Disease Control and Prevention. Mimi has focused on building the capacity of health groups to form collaborative relationships with the faith community, specifically through networks such as the American Public Health Association's Caucus on Public Health and the Faith Community, the Coalition for Healthier Cities and Communities' Faith Action Team, and the Public Health Leadership Society. She is currently Project Director for an initiative "Institute for Public Health and Faith Collaborations" funded through a cooperative agreement with the CDC.
From 1996 to 2001, she also worked for St. Joseph's Mercy Care Services' Congregational Health Ministry Program as Coordinator of Parish Health Ministry for St. Luke's Episcopal Church.