Teemu Ruskola, JD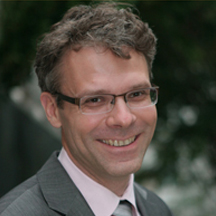 Role: Professor of Law, Emory University School of Law
  Contact: teemu.ruskola@emory.edu
 Scholarship:
Chinese Corporate and Family Law | History and Politics of Euro-Asia
Professor Ruskola's scholarship addresses questions of law, cultural and history from multiple perspectives, frequently with China as a vantage point. His publications - appearing in the Michigan Law Review, the Stanford Law Review, the Yale Law Journal, theAmerican Quarterly and the Social Text, among other places - explore the intersection of corporate and family law in China, "legal Orientalism" and the history and politics of Euro-American conceptions of sovereignty in the Asia-Pacific.
He is currently working on a book, China, For Example: China and the Making of Modern International Law, which examines the history of the introduction of Western international law into China, and the implications of that process for the theory and politics of international law.
Professor Ruskola is the recipient of several fellowships and awards, including the Law and Public Affairs Fellowship at Princeton University and the Charles A. Ryskamp Research Fellowship with the American Council of Learned Societies. In 2008-2009, he was a member of the Institute for Advanced Study in Princeton, N.J.
Professor Ruskola is an elected member of the International Academy of Comparative Law as well as a member of the Executive Editorial Board of the American Journal of Comparative Law.