Browne Lewis, PhD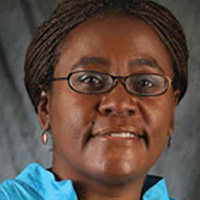 Role: Professor of Law and Director of the Center for Health & Law Policy, Cleveland- Marshall College of Law
Cleveland, OH
  Contact: rowne.lewis@law.csuohio.edu
  Research Interests:
Biomedical Ethics | Law, Estates & Trusts | Real Property
Browne Lewis is the Leon & Gloria Plevin Professor of Law and the Director of the Center for Health Law & Policy at Cleveland-Marshall College of Law.  She teaches Biomedical Ethics and the Law, Estates & Trusts and Real Property.  She writes in the areas of bioethics, environmental, family and reproductive law.
Professor Lewis started her professional career as a statistician and ADR trainer at the Conflict and Change Center in Minneapolis, Minnesota. Then, she clerked for the Honorable Daniel Wozniak, Chief Judge of the Minnesota Court of Appeals. Professor Lewis practiced in the areas of environmental, elder, family, housing and probate law.
Prior to joining the faculty at Cleveland-Marshall, Professor Lewis was an associate professor at the University of Detroit Mercy School of Law, a visiting professor at the University of Pittsburgh School of Law, a summer visiting professor at Seattle University School of Law and a legal writing instructor at Hamline University School of Law. Professor Lewis has also taught in the American Bar Association CLEO Summer Institute.
In the summer of 2012, Professor Lewis was a visiting researcher at the Fondation Brocher in Geneva, Switzerland. In the summer of 2013, Professor Lewis will be a visiting Scholar at the Hasting Center and at Yale University's Interdisciplinary Center for Bioethics.
Professor Lewis has published in the George Mason Law Review, the Cardozo Law Review and the Lewis & Clark Law Review. Her most recent articles on surrogacy and physician assisted suicide are forthcoming in the St. John's Law Review and the Oregon Law Review. In July 2012, New York University Press published Professor Lewis' book entitled Papa's Baby: Paternity and Artificial Insemination.
While at Emory, Professor Lewis worked on her article, Arrogance, Avarice and Anguish: Addressing the Ethical and Legal Consequences of Posthumous Reproduction.