Martha Albertson Fineman, JD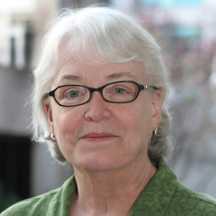 Role: Robert W. Woodruff Professor of Law; Director and Founder of the Vulnerability and the Human Condition Initiative & the Feminism and Legal Theory Project
  Contact: mlfinem@emory.edu
 Scholarship:
Child Advocacy | Children's RIghts | Equality Theory | Family Law | Feminist Legal Theory | Sexuality and Law | Women and the Law | Reproductive Issues
Martha Albertson Fineman is a Robert W. Woodruff Professor. Following graduation from University of Chicago Law School in 1975, she clerked for the Hon. Luther M. Swygert of the US Court of Appeals for the Seventh Circuit. Fineman began her teaching career at the University of Wisconsin in 1976. In 1990, she moved to Columbia University where she was the Maurice T. Moore Professor. Before coming to Emory, she was on the Cornell Law School faculty where she held the Dorothea Clarke Professorship, the first endowed chair in feminist jurisprudence in the nation.
Fineman has received numerous awards for her writing and teaching, including the prestigious Harry J. Kalven Jr. Prize for her Law and Society scholarship and the Ruth Bader Ginsburg Lifetime Achievement Award.  She has served on several government study commissions.  Fineman's current scholarly interests are the legal regulation of family and intimacy and the legal implications of universal dependency and vulnerability. She serves as the Founding Director of the Feminism and Legal Theory (FLT) Project, which was inaugurated in 1984.
More recently, Fineman has expanded the boundaries of feminist jurisprudence, leading the way towards a new legal framework based on vulnerability theory, developing the Vulnerability and the Human Condition Initiative (VHC) in 2008. Vulnerability theory provides a template with which to refocus critical attention, raising new questions and challenging established assumptions about individual and state responsibility and the role of law, as well as allowing us to address social relationships of "inevitable inequality." In this regard, vulnerability theory goes beyond traditional ways of thinking about identity and questions the normative claim for equality, be it formal or substantive in nature, to suggest that we interrogate what may be just and appropriate mechanisms to structure the terms and practices of inequality. The VHC hosts visiting scholars from around the world and organizes several academic workshops each year that allow scholars to engage with the concepts of "vulnerability" and "resilience" and the idea of a "responsive state."  There are satellite programs in Leeds (UK) and Lund (Sweden). 
The first book Fineman published exploring the implications of vulnerability theory was Vulnerability: Reflections on a New Ethical Foundation for Law and Politics (with A. Grear, Ashgate 2013). Her recent vulnerability theory publications include: Vulnerability and the Legal Organization of Work (with J.W. Fineman, Routledge 2018) and Privatization, Vulnerability, and Social Responsibility: A Comparative Perspective (with U. Andersson and T. Mattsson, Routledge 2017), as well as numerous articles and book chapters.  Fineman's most acclaimed solely authored books include The Autonomy Myth: A Theory of Dependency (The New Press, 2004) and The Neutered Mother, The Sexual Family, and other Twentieth Century Tragedies (Routledge, 1995).
She teaches seminars on vulnerability theory, as well as family law and feminist jurisprudence. For more information, visit www.law.emory.edu/flt and www.emory.edu/vulnerability.