Post-Doctoral Fellows
Postdoctoral fellowships with the Vulnerability and the Human Condition Initiative are aimed at providing emerging scholars who have recently completed a doctoral degree with an opportunity for teaching, research, publishing and generally participating in academic life. This is a two-year position which will allow the fellow to substantially develop and enhance their professional skills in academia. The fellow supports all activities related to the VHC and is centrally involved in preparing for and organizing conferences, workshops, talks, and other scholarly events related to the functioning of the Initiative. 
Current Post Doctoral Fellows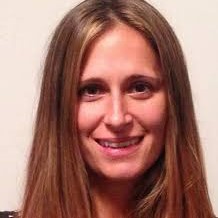 Typical Duties and Responsibilities
The following are examples of typical duties.  Other duties may be assigned. 
Co-teaching one upper-year law seminar each semester (for a total of two per year). It may also be possible to arrange independent course direction depending on the topic and student interest.
Conducting independent research and producing written scholarship on topics related to vulnerability theory, legal studies and social justice.
Mentoring students involved with the VHC and FLT and supporting their academic engagement.
Speaking at events on campus and beyond that involve questions of vulnerability theory, legal studies and social justice, as well as other research topics which may be of interest to the fellow.
Aiding in the drafting of workshop calls for papers, reviewing participant submissions and organizing scholarly panels.
Assisting VHC faculty and staff with scholarly projects, fundraising, legal initiatives and other work related to the functioning of the Initiative.
Attending all official VHC events and participating actively in the daily life of the Initiative.
Qualifications:
A completed doctoral degree in Law, Legal Studies, Gender Studies, Sociology, History or a related discipline is required. 
Excellent written and oral communication skills.
A clearly articulated research agenda that involves some aspect of vulnerability theory, legal studies and/or social justice.
Some teaching and/or student mentoring experience is desirable but not required.
Demonstrated familiarity with vulnerability theory and the work of the VHC.
Strong organizational and project management skills.
Skill in leading, coordinating, and/or supervising the work of others.
The ability to work effectively with people from a variety of culturally diverse backgrounds.
Postdoctoral Application
If interested in applying for a postdoctoral fellowship, email a letter of interest indicating how your work relates to the VHC initiative, a writing sample of no more than 50 pages, and CV (as Microsoft Word or PDF attachments) to Mangala Kanayson at mangala.kanayson@emory.edu.
Past Fellows
Atieno Mboya Samandari, LLB, LLM, JD, SJD
Postdoctoral Fellow, 2015 - 2017
Yvana Mols, MA, JD
Postdoctoral Fellow, 2013-2015
Stewart Marvel, PhD, MS, MA, LLM
Postdoctoral Research Fellow, Vulnerability and the Human Condition Initiative, Emory University School of Law | Atlanta, GA
Katie Olivero, PhD
Visiting Assistant Professor and ACLS New Faculty Fellow, University of Colorado | Boulder, Colorado
Eunjung Kim, PhD
Assistant Professor, Gender and Women's Studies, Rehabilitation Psychology and Special Education, University of Wisconsin-Madison | Madison, Wisconsin