Sander L. Gilman, PhD, JD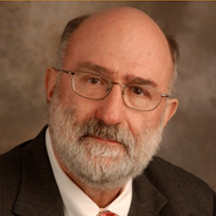 Role: Director, Program in Psychoanalysis; Director, Health Sciences Humanities; Distinguished Professor of the Liberal Arts and Sciences; Professor, Psychiatry, Emory University
  Contact: slgilma@emory.edu
 Scholarship:
Physical and Racial Stereotyping | "Madness" | Obesity | Medical Representations of Disability
Sander L. Gilman is a distinguished professor of the Liberal Arts and Sciences as well as Professor of Psychiatry at Emory University, where he is the Director of the Program in Psychoanalysis and the Health Sciences Humanities Initiative. A cultural and literary historian, he is the author or editor of over eighty books. His book, Diseases and Diagnoses: The Second Age of Biology appeared in 2010; his most recent edited volume, Race in Contemporary Medicine:  Biological Facts and Fictions was published in 2008. He is the author of the basic study of the visual stereotyping of the mentally ill, Seeing the Insane, (reprinted: 1996) as well as the standard study of Jewish Self-Hatred (1986).
For twenty-five years he was a member of the humanities and medical faculties at Cornell University where he held the Goldwin Smith Professorship of Humane Studies. For six years he held the Henry R. Luce Distinguished Service Professorship of the Liberal Arts in Human Biology at the University of Chicago and for four years was a distinguished professor of the Liberal Arts and Medicine and creator of the Humanities Laboratory at the University of Illinois at Chicago. 
During 1990-1991 he served as the Visiting Historical Scholar at the National Library of Medicine, Bethesda, MD; 1996-1997 as a fellow of the Center for Advanced Study in the Behavioral Sciences, Stanford, CA; 2000-2001 as a Berlin prize fellow at the American Academy in Berlin; 2004-5 as the Weidenfeld Visiting Professor of European Comparative Literature at Oxford University. He has been a visiting professor at numerous universities in North America, South Africa, The United Kingdom, Germany, and New Zealand. He was president of the Modern Language Association in 1995.  He has been awarded a Doctor of Laws (honoris causa) at the University of Toronto in 1997, elected an honorary professor of the Free University in Berlin (2000), and an honorary member of the American Psychoanalytic Association (2007).