Stu Marvel, PhD, LLM, MA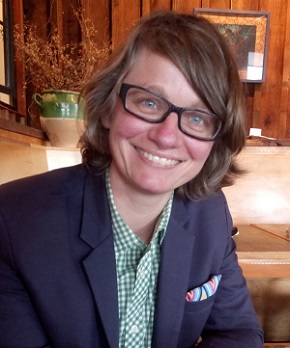 Role: Lecturer at the University of Leeds School of Law, Leeds, UK; Distinguished Scholar in Residence at Emory University School of Law; Visiting Assistant Professor at the Department of Women's, Gender, and Sexuality Studies at Emory University
Atlanta, GA
  Contact: smarvel@emory.edu
  Research Interests:
Reproductive Technology, Rights, and Justice | Comparative and International Law | Family Law | Vulnerability Theory | Queer and Feminist Legal Theory
Dr. Stu Marvel is a lecturer at the University of Leeds School of Law and Distinguished Scholar in Residence at the Emory University School of Law. She also holds an appointment as Visiting Assistant Professor at the Department of Women's, Gender and Sexuality Studies at Emory University. Marvel was previously a Postdoctoral Fellow with the Vulnerability and Human Condition Initiative at Emory Law, where she continues to write and teach on issues related to reproductive technology, law, family, sexuality, vulnerability and feminist legal theory. Marvel received her PhD and LLM from Osgoode Hall Law School, as well as an MA in Gender Analysis for International Development from the University of East Anglia. She has held visiting scholar positions at Northeastern University; the Centre for Law, Gender and Sexuality at Kent Law School; and the Feminism and Legal Theory Project at Emory Law School, and was a fellow with the Harvard Institute for Global Law and Policy. Previously, Marvel worked as communications liaison at the Korean National Commission for UNESCO in South Korea and served as gender advisor to the Ministry of Women in The Gambia.
Publications
Laws of Conception: A Queer Genealogy of Canada's Assisted Human Reproduction Act, Florida International University Law Review (forthcoming 2017).
Listening to LGBTQ People on Assisted Human Reproduction: Access to Reproductive Material, Services and Facilities - Book Chapter in Regulating Creation: The Law, Ethics, and Policy of Assisted Reproduction, Trudo Lemmens, Andrew Flavelle Martin, Cheryl Milne, and Ian B. Lee (eds.), University of Toronto Press, 2017.
The Vulnerable Subject of Rape Law: Rethinking Agency and Consent. A Response to Deborah Tuerkheimer, Rape On and Off Campus, Vol 65, Emory Law Journal Online 1, 2015.
The Evolution of Plural Parentage: Assisted Reproductive Technology, Same-Sex Parents and Polygamy, Emory Law Journal, Vol 64, No. 2047, 2015.
Access to Assisted Human Reproduction (AHR) Services for Trans People in Ontario. Human Reproduction, June 30(6), 2015 (with Sarah James-Abra et al.).
Encyclopedia Entry, Sexual Orientation and the Law, International Encyclopedia of the Social and Behavioral Sciences, 2nd edition, 2014 (Lead author. With Martha Ertman).
Sexual and Gender Minority Peoples' Recommendations for Assisted Human Reproduction Services, Journal of Obstetrics and Gynaecology Canada, 36 (2): 146-53, 2014 (with Lori Ross et al.).
Polymorphous Reproductivity and the Critique of Futurity: Toward a Queer Legal Analytic for Fertility Law, Jindal Global Law Review, 4(2): 296-314, 2013; Book chapter in New Intimacies, Old Desires: Law, Culture and Queer Politics in Neoliberal Times, Oishik Sircar and Dipika Jain (eds.), Zubaan Books, 2017.
Tony Danza is My Sperm Donor?: Queer Kinship and the Impact of Canadian Regulations Around Sperm Donation, Canadian Journal of Women and the Law, 25(2), 2013.
At the Outside-In, from the Inside-Out, Osgoode Hall Law School Comparative Law and Political Economy Research Paper Series No. 43, 2011 (Lead author. With Sujith Xavier).