Sita Ranchod- Nilsson, PhD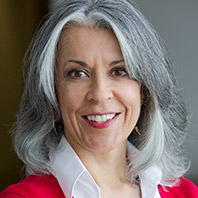 Role: Director, Institute for Developing Nations, Emory University
  Contact: srancho@emory.edu
 Scholarship:
Gender Politics in Africa | Gender and Nationalism | Gender and Development
Dr. Sita Ranchod-Nilsson is Director of Emory's Institute for Developing Nations (IDN). In 2006 IDN began as a collaboration between Emory University and The Carter Center.  Since 2007 she has lead IDN's efforts to build a community of scholars, practitioners and policymakers who are committed to work together to fight global poverty.  Through fostering partnerships and translational initiatives, IDN wants to transform how we think about and "do" development.  IDN has supported projects on gender-based violence and rule of law in Liberia, gender and transitional justice in post-conflict societies in sub-Saharan Africa, and health education in Ethiopia, as well as conferences, workshops and consultations in South Africa, Liberia, Ethiopia, Rwanda, the Dominican Republic, Mexico Paraguay and Guatemala.
Before coming to Emory, Ranchod-Nilsson was Director and Associate Professor of International Studies at Denison University in Granville, Ohio.  For the past twenty years her research has focused on gender politics in sub-Saharan Africa and she has published widely on the liberation struggle, nationalism and state consolidation in Zimbabwe.  She is co-editor of Women, States and Nationalism: At Home in the Nation? And her work has appeared in Politics & Gender, The Journal of Southern African Studies, and African Studies Review and The Journal of Women's History. 
She received her PhD in political science from Northwestern University and she has held post-doctoral fellowships at the Ohio State University and the University of Chicago.