Ani B. Satz, PhD, JD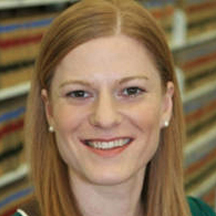 Role: Associate Professor, Emory University School of Law Rollins School of Public Health Center for Ethics
  Contact: asatz@emory.edu
 Scholarship:
Health Care | Disability | Discrimination | Well-being of Nonhuman Animals
Ani B. Satz was a Fulbright Postgraduate Research Scholar at Monash University in Melbourne, Australia, after graduating Phi Beta Kappa from the University of Tulsa. Professor Satz holds a JD from the University of Michigan School of Law and a PhD in philosophy from Monash University, which she completed while a fellow at Princeton University. Before coming to Emory, Professor Satz lectured at Yale University in the Philosophy Department and the Ethics, Politics and Economics Program, as well as at Monash University Medical School. She also clerked for the Honorable Jane R. Roth of the U.S. Court of Appeals for the Third Circuit.
In addition to her Law School appointment, Professor Satz holds faculty appointments at the Rollins School of Public Health and the Center for Ethics. Professor Satz has teaching and research interests in health, disability, tort, and animal law, as well as law and philosophy.
Her scholarship focuses on the legal response and governmental obligations to vulnerability. Professor Satz's most recent scholarship addresses, from a law and ethics perspective, access to health care, disability discrimination, and the well-being of nonhuman animals. She is author of numerous publications at the intersection of health and disability law and ethics.
Professor Satz is 2009-10 chair of the Disability Law Section of the Association of American Law Schools and serves as a member of the executive board of the Animal Law Section.
Education: BA (Hons.), University of Tulsa, 1994
PhD, Monash University (completed at Princeton University), 2001
JD, University of Michigan, 2001
Related Links:
Publications: http://ssrn.com/author=349312