Claire E. Sterk, PhD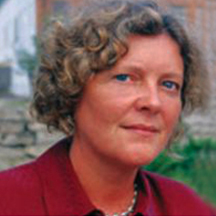 Role: President, Emory University
  Contact: csterk@emory.edu
 Scholarship:
Public Health | Critical Medical Anthropology | Health Disparities
Renowned administrator, teacher, and researcher, Claire E. Sterk became Emory's 20th president on September 1, 2016. Previously, she served as the sixth provost and executive vice president for academic affairs at Emory. She had been a senior member of the Office of the Provost since 2005. With a long history of service to the University, she joined the faculty of Emory's Rollins School of Public Health in 1995, going on to serve there as Charles Howard Candler Professor of Public Health, chair of the Department of Behavioral Sciences and Health Education, and associate dean for research. She also holds joint appointments in anthropology; sociology; and women's, gender, and sexuality studies.
During her tenure as Emory's chief academic officer, Sterk was the primary liaison between the administration and deans and faculty on academic matters, overseeing academic policies and activities. She has focused on faculty development throughout her career and, in 2008, founded the Center for Faculty Development and Excellence to assist faculty at each phase of their careers. In addition to coordinating the President's Advisory Committee, she had responsibility for tenure and promotion processes and faculty recruitment and retention. Her office also oversaw the Academic Leadership Program, the University Research Committee, the Conference Subvention Fund, the Emeritus College, and the Life of the Mind and the Luminaries speakers series, among others. 
One important area of focus for Sterk was carrying out the Emory strategic plan theme of strengthening faculty distinction, which included identifying and nominating faculty for prestigious academies, societies, and awards as well as managing the Faculty Distinction Fund. During her service as provost, she guided Emory to successful reaffirmation of accreditation by the Southern Association of Colleges and Schools Commission on Colleges.
President Sterk also actively supports Emory's teaching and research missions as an active lecturer both on and off campus and as the principal investigator of Building Interdisciplinary Research Careers in Women's Health, funded by the Eunice Kennedy Shriver National Institute of Child Health and Human Development. Her teaching recognition includes selection for Emory's Great Teachers Lecture Series in 2000, as the Mary Anne Morgan Lecturer in Women's Health in 2002, and as a Distinguished Faculty Lecturer in 2003. Her primary research interests are addiction/mental health and HIV/AIDS, with a focus on gender, health disparities, and community-based interventions.
The author of three books, President Sterk has written more than 100 articles and book chapters. She has served on several editorial boards and was president of the Alcohol, Drug, and Tobacco section of the American Sociological Association and a board member of the Society for Applied Anthropology. Until recently, President Sterk was a member of the National Advisory Council of the National Institute on Drug Abuse of the National Institutes of Health. She is a fellow of the Society for Applied Anthropology, a recipient of the Thomas F. Sellers Jr. M.D. Award for Support of Faculty Colleagues in Public Health (1999), and was a Rosalynn Carter Fellow in Public Policy from 2003 to 2006.
A native of the Netherlands, President Sterk holds a PhD in sociology from Erasmus University in Rotterdam and a doctoral degree in medical anthropology from the University of Utrecht.