Doctor of Juridical Science (SJD)
The Emory Law SJD degree program is designed for those seeking careers as teachers and as scholars of the law. Selected students demonstrate potential for completing a scholarly dissertation of high quality, and in doing so, making an original contribution to legal scholarship. Students in this program come from all over the world, and through the exchange of ideas and experiences that the program facilitates, SJD candidates create a dynamic learning community.
Find out more about Emory's Doctor of Juridical Science (SJD) Program here.
SJD candidates have the opportunity to actively engage with the Vulnerability and the Human Condition Initiative by attending and participating in workshops and reading groups, interacting with visiting scholars and research fellows, and through faculty mentorship. Students may choose to frame their graduate work, and ultimately their thesis, using the vulnerability theory paradigm. These students can present works in progress for feedback and/or present their work more formally with the support of the Initiative.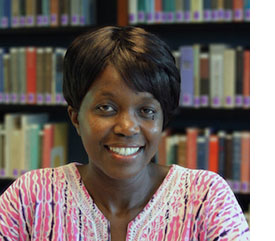 "I was motivated to do my SJD research and writing with VHC. My dissertation focused on climate change and vulnerability and one of the reasons I consider myself fortunate to have worked with Professor Fineman on that, is that the vulnerability paradigm creates new spaces for analysis and discussion that is so vital in addressing a transnational issue like climate change. I was also able to include my interest in gender in my SJD work, and given that vulnerability analysis arose from feminist critiques of law and society, the paradigm allowed for seamless incorporation of gender aspects of climate change in my research. It is important to note, however, that vulnerability analysis lends itself to virtually any discipline or topic in which human beings are actors, so its roots in feminism, far from being a limitation, allow for analysis and discussion of human issues in a way that does not marginalize men or women." – Atieno Mboya Samandari (LLB, LLM, JD, SJD'15)