MDP Students
MDP Students
Each MDP cohort includes an average of 15 to 16 students, a size that facilitates an interactive and personalized learning experience. The MDP program strives to recruit richly diverse cohorts, composed of students with different backgrounds and experiences. They often include returned Peace Corps Volunteers but also non-profit managers and consultants and mid- career professionals – such as a lawyer, a veterinarian, an engineer, and a minister. Most have spent time working abroad in a variety of contexts. This diversity enables students to learn from one another – as well as through academic training and field practicums – through intense class discussions, joint projects, and team-building.
Meet the Current Students: 
MDP CLASS OF 2020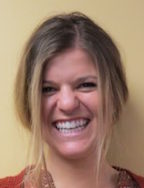 KAYLA BELLMAN
Kayla Bellman, a desert native, graduated from Arizona State with concurrent degrees in Sustainability and Global Studies with a certificate in Human Rights. In addition to her work with Phoenix based not-for-profits, Kayla traveled internationally on research projects to Brazil and Guatemala, studying human rights, and sustainability and well-being, respectively. During her time abroad, she grew increasingly interested in how she could effectively be an agent of change and service to the resource barren and physically isolated communities she had come to know. In 2016, she moved to Quetzaltenango, Guatemala to pursue a position with Habitat para la Humanidad, a non-profit committed to safe shelter for all. Leaving Guatemala to attend Emory University, Kayla is eager to explore in greater depth her passions for community resiliency strategies, sustainability, and emergency preparedness, and to attempting to define sustainable development for herself.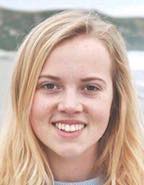 FIONA COOPER
Fiona Cooper is from Fife in Scotland. She graduated from the University of St Andrews and was selected as the Emory University
Robert T Jones Fellow
for 2018. While at St Andrews, she studied International Relations, with a particular interest in understanding the voices that are often silenced in academic discourse. Her interestes led her to focus on feminism, post-colonialism and the place of children in International Relations. She is an avid rugby player and noticed that the similar problems with inequality in academia were appearing at all levels of rugby. Since then, Fiona focused on volunteering/working in a variety of organisations with women and children to improve equality and empower those involved.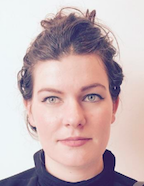 ALEXIS DELAHAUT

Alexis Delahaut received a Bachelor's in Modern Literature in 2015 with a concentration in post-colonial theory from the University of California at Santa Cruz. She served as a Schools and Community Resource Volunteer with the Peace Corps in South Africa from 2016 to 2018. During her tenure, Alexis focused on increasing literacy capacity in a rural primary school, implemented participatory HIV/AIDS outreach for adolescents and OVCs, and trained local counterparts in gender empowerment and advocacy curriculums. Alexis is interested in furthering her research in cultural/historical memory and trauma in the context of global health epidemics, and hopes to advance her skillset in building local actor capacity in emergent NGOs. Though she has tabled her literary career, she continues to write in her spare time.
ADRIAN GLOVER
Adrian Glover earned his B.S. in Public Health at Brigham Young University. Adrian comes to MDP committed to robust, collaborative program evaluation and purposeful communication with stakeholders. Before joining the program, Adrian has assessed antenatal care and infection control in Fiji and facilitated capacity building in Paraguay. He enriched his skills through research focused on introducing students to social issues using accessible language and analyzing and presenting data on school breakfast programs in Utah. He lived in Brazil for two years where he learned Portuguese and Spanish. Most recently, Adrian worked as a program evaluation intern with the International Rescue Committee in Salt Lake City and led a team working with refugees and migrants in Moria hotspot in Greece. As an undergraduate, he was co-president of the international development club and received the Health Science Student of the Year award. Adrian enjoys rock climbing, hammocking, data visualization, Taika Waititi films, audiobooks, and his guitar.
PAMELA GOGO
Pamela Gogo was born in Lagos, Nigeria and raised in the United States. Her interest in development stemmed from the challenges she experienced upon moving to the US as a small child. She earned her Bachelor of Arts degree in 2015 in Public Health from Agnes Scott College where she also minored in Political Science. Before joining Emory, she worked as a development associate for MedShare International, a humanitarian aid organization dedicated to improving the quality of life and people through the redistribution of surplus medical supplies and equipment. She is passionate about sustainable development, particularly gender-specific development programs initiatives in West Africa and the Middle East. Through the MDP program, Pamela looks forward to learning methods of successful planning and implementation of development programs across multiple sectors. In her spare time, Pamela enjoys practicing ashtanga yoga, reading non-fiction, traveling, and spending time with friends and family.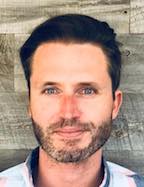 CHASE GORISHEK 
Chase Gorishek obtained a Bachelor's in business from the University of Utah and has over 10 years of experience ranging from corporate management to civil service. His desire to integrate with more of the world eventually led him to Peace Corps service in Guyana, South America. While in Guyana, Chase supported the resource mobilization and capacity building of civil society. Working with a human rights NGO, he helped build relationships with USAID, PEPFAR and the Guyanese Ministry of Health to develop health service provider trainings to improve the standard of care and understanding between local doctors and nurses and the Guyanese PLHIV and LGBT+ communities. Motivated by social issues needing redress, Chase's professional interests center on cross-cultural relationship building and the application of business acumen to advance civil society and development goals. Between full time work with the CDC and the MDP program, free time is in short supply, but Chase always finds time for a cup (or two) of coffee, quick workout and meditation practice.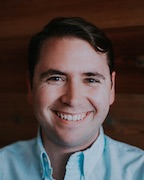 IAN HAMILTON
Ian Hamilton is a native of Minneapolis, Minnesota, and earned his bachelor's in Political Science and Theater from St. Olaf College. After graduation, Ian joined Peace Corps Zambia as an English teacher where he focused his attention towards access to girl's education. He led several health and gender equity programs in collaboration with Grassroot Soccer. Upon finishing his service, he served as a consultant for Mossier Social Action and Innovation Center. There his passion for development continued to expand as he worked on engaging donors and Returned Peace Corps Volunteers to support international LGBTQ+ business entrepreneurs. Ian's research interests include strengthening youth literacy and female empowerment groups. In his spare time, he enjoys reading novels, watching plays, and walking around lakes.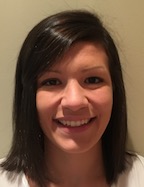 LAUREN HARPER
Lauren, a native of Atlanta, received her Bachelor of Science in Sustainable Development from Appalachian State University in 2016. Upon graduation, she moved back to Atlanta, where she worked as a LEED Certification Reviewer and LEED Consultant for a local architecture firm. Although she has continued interests in the built environment, Lauren's undergraduate concentration in Community and Global Sustainable Development has remained at the forefront of her career aspirations. With particular interest in refugee rights and resettlement, Lauren plans to focus her graduate studies on the physical and mental health of refugees during and after the resettlement process. In her free time, Lauren enjoys good food, fall weather, and long walks in Piedmont Park with her dog.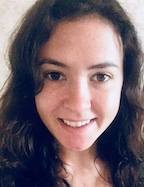 SARAH HOLMAN
Sarah Holman is a graduate of James Madison University, where she studied international affairs, justice studies, and Spanish. Following graduation, Sarah worked with refugees at the International Rescue Committee in Charlottesville. From 2015-2017, she began her tenure as an Education and Community Development Peace Corps Volunteer in Burkina Faso. In this role she taught English at the local school, worked in the community to further women and girl's empowerment, as well as implemented economic development projects. Finding her real passion for sustainable project development and an interest in grant writing through that experience, Sarah went on to work in the country of Georgia as a Fundraising and Youth Development Peace Corps Response Volunteer, where she helped develop projects for a local organization. Sarah is passionate about sustainable development and the role education can play in creating sustainability. She is interested in researching the problems that arise as the result of protracted refugee camps and improving the overall welfare of refugees in those camps. In her free time, Sarah enjoys running, yoga, trying new food and then cooking poor facsimiles of the new foods she has tried.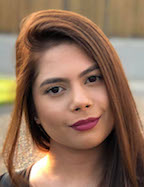 ANUSHKA KARKI
Anushka Karki graduated from the University of Idaho with a Bachelors' in International and Global Studies. As an undergraduate she concentrated mainly on Global resources with an emphasis on Asia. She is the co-founder of a non-profit organization called EffortLab which focuses on promoting various awareness programs in Asia. While working at the Ministry of Foreign Affairs-Nepal as an intern, Anushka helped raise awareness about human trafficking and labor abuse. She also worked closely with Pushpa Basnet (CNN Hero 2012 and CNN Superhero 2016) to help relocate children of incarcerated parents in the community. Her current research interests include transnational water governance, climate change and the workings of NGOs.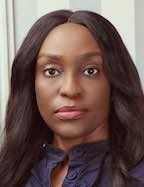 ABIMBOLA LESLIE

Abimbola Leslie is a Nigerian medical doctor and a Master of Public Health graduate of Walden University. Before joining the MDP program, she worked with the National Health Insurance Scheme Nigeria, a government organization committed to securing universal health coverage and providing access to adequate and affordable healthcare. She has also served in various capacities to improve maternal and child health, immunization, and nutrition, and as a volunteer in community health outreach efforts. Combining a desire to be an actor and a driver of the change process, Abimbola's research interests focus on global health initiatives and governance to ensure health for all through the development of universal health coverage and sustainable health systems. When not working, Abimbola loves to travel, visit new places, learn new cultures and trying new food.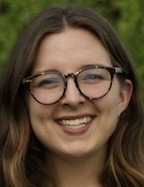 LAURA LINDE

A native of Wisconsin, Laura Linde received her bachelor's degrees in 2014 from
the University of Wisconsin-Madison in Chemistry and Environmental Studies. Post graduation she worked at a number of area locations, including a research lab, the UW-Madison Department of Chemistry, and a nature center. Her interest in international development came during her time as an Environmental Education volunteer with Peace Corps Nicaragua. In addition to her environmental duties, she discovered a passion for gender equality work and hopes to combine the two in her studies at Emory. In her free time, she enjoys reading, crafting, and spending time in the kitchen pretending she is a contestant on the Great British Bake Off.
ANGELA MCINTOSH
Angela McIntosh is from Boston, Massachusetts and earned her bachelor's degree in International Development at The College of William & Mary. As a student, she was an Oxfam America CHANGE Leader, working to increase awareness of social justice issues on campus. Angela also participated in international social enterprise programs in Central America and Kenya, with a focus on problem definition and asset-based community development, respectively. Since graduating from W&M, she has worked at development and relief nonprofit Oxfam America, outdoor equipment retailer L.L. Bean, and WASH venture builder Archimedes Project. Her academic and professional interests include community-directed development, social enterprise, and international volunteer tourism. Angela enjoys visiting new places, spending time outside, and hosting game night with friends.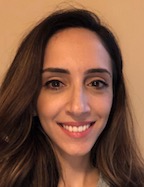 LAILA MOUSA
Laila Mousa was born in Chicago, IL, but spent most of her adolescence in Atlanta, Georgia. She attended Georgia State University, where she earned her bachelor's in Journalism. Soon after graduating, Laila got married and moved to the Occupied West Bank with her husband and two children. There, she worked as an Advocacy Officer for the Defense for Children International-Palestine, where she advocated on behalf of Palestinian children in Israeli military prisons. Laila's focus was working with children in conflict. Here, Laila realized she wanted to dedicate her career to the field of development. Laila and her family made the decision to move close to her extended family in Atlanta, GA, where both she and her husband will attend Emory. In her free time, Laila enjoys spending time with family, researching, and reading.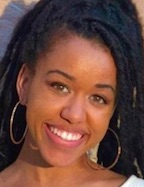 ARIELLE NELSON
Arielle Nelson is a native of Gainesville, Florida and earned her bachelor's degree in African Studies from Emory University. During her undergraduate career, she was introduced to Development Practice through Emory's network of professors in the Global Development Studies department. Her studies focused on methods of development surrounding educational, economic, and public health issues on the African continent. She assisted research with the Kitron Vector Ecology laboratory to study West Nile Virus transmission in the metro-Atlanta area, and has worked with Project Shine, Piedmont Park Conservancy, and Girl Scouts of West Central Florida to support youth education. She currently serves as a Fundraising and Development Intern for CameroonONE, a non-profit organization that works to promote community-based orphan care and ensure that children have proper access to education and healthcare in Cameroon. She aspires to focus on the intersections of economic and education policy in the Global South through the MDP program. In her spare time, she enjoys going to concerts, practicing yoga, and all things outdoors.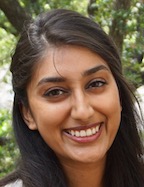 BIANCA PATEL
Bianca Patel grew up in London, England and Austin, Texas. She studied Public Health and Social Inequality at The University of Texas at Austin. With a passion for science, Bianca embraced a systems approach to better understand poverty and development. She pursued diverse experiences in health and medicine, education, environment, and technology. Upon graduating, she was a Fulbright Scholar in Malaysia and, most recently, a community consultant for global NGOs. Bianca's interests culminate in her desire to advocate for and empower communities through asset-based development. Bianca is also an outdoor enthusiast and avid painter. She is excited to live in the "City in a Forest" that is Atlanta and join an inspiring group of development practitioners.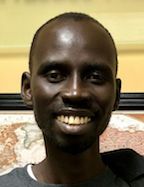 GARANG BUK BUK PIOL
Garang Buk Buk is from South Sudan, and holds an undergraduate degree from Catholic University of Eastern Africa. Prior to his degree, he worked for The Carter Center in the Guinea Worm Eradication Program in South Sudan for six years where he was involved in activities aimed at behavior change. Immediately after completing his undergraduate degree, he joined the race against poverty where he worked with a Non-Profit Organization in areas of Food Security and integrated peace building. With his past experiences as a victim of armed conflict in South Sudan, he is defying the odds to become a catalyst of effective development in his country. He is passionate about effective capacity development of his communities to enable them to chart their own path to development.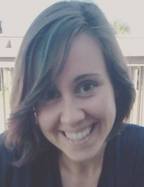 MAUREEN SANCHEZ
Maureen Sanchez is from New Jersey and moved to Atlanta in 2010 to partake in a year long volunteer program, Mission Year, that places individuals in lower income neighborhoods and teaches them about community building, systems of oppressions, and social justice. Wanting to continue living out these values, she moved in with several other alumni and focused on building relationships in English Avenue. During this time, she also earned her bachelor's degree in psychology and focused on neuroscience. After graduating she traveled independently in 18 countries, volunteering at HIV/AIDS camps, drug rehabilitations, and orphanages along the way. Once returning she became a substance abuse counselor, but realized her passion was to make a grander, systemic change and is excited to embark on her journey in graduate school. She has recently become a "Sanchez" after getting married this past May.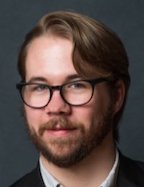 HAMPTON STALL
Hampton Stall was born in Atlanta and raised in Upstate South Carolina. Hampton attended Davidson College, where he earned his bachelor's in Political Science and Arab Studies. After his graduation, Hampton began work in The Carter Center's Conflict Resolution Program as part of the Syria Conflict Mapping Project. Hampton has traveled to multiple countries for conflict research, with Northern Ireland and Lebanon remaining his favorite. He enjoys comic books, board games, and drawing.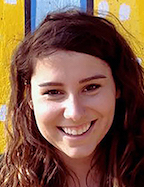 JULIANNE UPCHURCH
Julianne Upchurch graduated from the University of Georgia with a degree in Religion and a minor in Women's Studies. Following graduation, Upchurch lived and worked in Israel/Palestine where she focused on interfaith peacebuilding by facilitating dialogue between Jewish, Christian, and Muslim youths. Her experiences in the Middle East led her to Atlanta, Georgia to work for The Carter Center. There, Upchurch works with the conflict resolution and democracy programs focusing on Israel/Palestine, Syria and Lebanon. Her professional interests are security, governance, and development. Her language proficiencies include English, Arabic, Spanish, and some Hebrew. In her spare time, she enjoys listening to NPR and kayaking.
 CLASS OF 2019

ALYSSA BOVELL
Alyssa Bovell is a native of Cleveland, Ohio and graduated from the University of Dayton with a Bachelor of Arts in International Studies and Political Science. She is a recepient of the Dr. Margaret P. Karns Award for Academic Excellence and Service in Global and Local Issues. As an undergraduate, she spent a summer in Quetzaltenango, Guatemala for a cross-cultural immersion experience, participated in a summer practicum on rights-based development in Malawi with Determined to Develop, and interned with the anti-human trafficking organization Abolition Ohio. Following graduation, Alyssa worked with International Partners in Mission, a non-profit that provides funding and technical assistance to community-based projects in over 20 countries. Alyssa's research interests focus on women's empowerment. In her free time, she enjoys tennis, watercolor painting, reading, and travel.

MARC ANTHONY BRANCH
Marc Anthony Branch holds a Bachelor's degree in Political Science from the University of Richmond. While studying social movements and human rights in Argentina, he acquired an interest in development, and from 2013 -2017 served in the Peace Corps in Peru. During his tenure as a health volunteer, Marc Anthony worked with families and youth teaching child, maternal, and sexual health and life skills. As a Volunteer Coordinator, Marc Anthony trained health volunteers and assured accurate reporting and proper M&E practices. He also worked with a local HIV prevention and policy NGO and Peru's Ministry of Development and Social Inclusion's Juntos Program. His professional interests focus on partnerships between civil society and government agencies. Marc Anthony enjoys traveling, fitness, outdoor activities, photography, movies, and music.

MELANIA CROCE
Melania Croce, a native Italian, was raised in Mozambique before returning to Italy as a four-year-old. She graduated with a dual master's degree in Engineering Management from Polytechnic University of Milan, Italy, and Economics and Management from Tongji University in Shanghai, China. Before joining Emory, she worked as a business analyst for the Digital Innovation Observatories, consulting with European companies on human resources and digital transformation. Her current research interests are gender equality, women's empowerment, and socially and environmentally responsible business practices to improve local and global communities. In her free time, Melania enjoys running, yoga, outdoor activities, and a good book.

KEANDRA DIAMOND
Keandra Diamond was raised in Fayetteville, Georgia and earned her Bachelor of Science degree in 2017 in Psychology from George Mason University where she concentrated in Human Factors/Cognition and Developmental Psychology. During her time at Mason, she served as a Clinical Research Intern with Emory University's School of Medicine working in the Department of Neurology. As an intern, she recruited patients for Emory's Healthy Aging Study and assessed how age-related illnesses are crucial in understanding human development. Keandra has dedicated many hours of volunteer work with the National Epilepsy Foundation where she aims to combat stigma surrounding neurological disorders. Keandra is interested in the education and provision of mental health resources for families. Keandra enjoys cooking, traveling, coding and thrifting.

RACQUEL FIGUEROA
Racquel Figueroa received her bachelor's degree in Environmental Science from Skidmore College. During her program she studied abroad in Panama focusing on tropical ecology as well as the intersection between the arts and environmentalism. Her senior capstone research examined communications between the environmental scientific community and the public, studying the efficacy of different PSA framing on transforming consumer behavior. She is passionate about sustainable development, nationally as well as internationally. She hopes to catalyze social and behavioral change through social enterprise and public-private partnerships. Racquel is also a performer and loves creating art and speaking Spanish.

ERÉNDIRA FORTANEL
Eréndira Fortanel is a Mexican professional with more than 10 years of work experience. She earned a bachelor's degree in Business Administration and holds a diploma in International Conflicts and Resolution Processes from the Universidad Iberoamericana in Mexico. Before joining MDP, she worked for several years as Regional Human Resources and Regional Health and Safety and Security Lead at Oxfam Great Britain's Regional Centre for Latin America and the Caribbean. Through her experience at Oxfam, she managed multi-country business processes and humanitarian emergency responses in the region. Her professional interests focus on climate change impacts on food security and sustainable livelihoods. Eréndira is a passionate reader with a special interest in astrophysics, and she loves to travel, explore new cultures, and practice free/scuba diving.

MARINANGELES GUTIERREZ
Marinangeles Gutierrez is the daughter of Nicaraguan parents and the first to go to college in her family. She graduated with a bachelor's in Business Administration and Management from Florida State University, with a focus in Hospitality Management and Human Resources. Landing in the advertising industry, Marinangeles worked for five years creating targeted multimedia marketing solutions, from research and strategy to implementation and analysis. She has also been a community organizer for various social causes and campaigns, such as Sierra Club and Amnesty International. Over the last year, she has transitioned to be a consultant working on sustainability strategy and planning, and facilitating partnerships. Through her participation in city development projects, like the 100 Resilient Cities program, she has become interested in cultivating resilient communities internationally.

ANDREW HARRISON
Andrew Harrison is a native of Atlanta, Georgia and graduated from the University of Georgia in 2013 with a bachelor's degree in International Relations, specializing in Comparative Politics & Political Economy. During his undergraduate study, he was afforded the opportunity to work with a social enterprise organization, which sparked his initial interest in sustainable development. Upon graduating he began working as a financial advisor with Morgan Stanley's Wealth Management division within a group specializing in the Impact Investing platform and later on transitioning to Emory's Department of Medicine, where he served as a financial analyst in grant management. His predominant academic interest is leveraging private enterprise to address the various social, environmental & development issues on a local and international level. In his free time, Andrew enjoys playing soccer and spending time with his family.

KATHERINE PONS
Katherine Pons is a graduate of Vanderbilt University, where she studied psychology, sociology, and French. During her time at Vanderbilt, she discovered a love of international affairs, traveling during breaks from school. Additionally, she studied abroad for a year, spending one semester in South Africa, working in a prison to promote literacy development. Following graduation, she served as a Peace Corps Volunteer in Ghana. There she focused her efforts on nutrition promotion, as well as water and sanitation. Through the MDP program, Katherine is interested in learning more about the role of women in sustainable development. In her free time, she enjoys reading, going to trivia nights, binge watching Netflix documentaries, and drinking coffee.

REBECCA SPENS
Rebecca Spens, a Bobby Jones Fellow and native Londoner, graduated from the University of St. Andrews in 2017 with a MA (Hons) in History and French. In the third year of her degree, she studied abroad at the Sorbonne in Paris. Rebecca has always been fascinated by international politics, languages and cultures. Rebecca initially encountered development work while interning for a London-based NGO - Forum for the Future - that advises businesses and governments on sustainable development. This interest grew even stronger while she was taking a course about contemporary India at the University of Hyderabad. Rebecca is interested in learning more about women's literacy and education projects in the developing world. In her spare time, she is a keen artist, long-distance runner and windsurfer.

MALLORY ST. CLAIRE
Mallory St. Claire is a native of Indianapolis, Indiana, and earned her bachelor's degree in international business from the Kelley School of Business at Indiana University. She was first introduced to economic and sustainable development through programs and internships at her business school, where she worked on microfinance projects in East Africa throughout her undergraduate career. In 2015, she was accepted into the IDEX Accelerator Fellowship, and worked in Bangalore, India with a nascent education-technology social enterprise. Before coming to Emory, she worked at the Indiana University Lilly Family School of Philanthropy as a research associate and managing editor of a major research publication. Mallory is interested in impact assessment and program design. Mallory loves travel, whitewater rafting, hiking, and trying new food.

YACOB ZURIAW
Yacob Zuriaw grew up in Los Angeles, the first-born son of a single mother fleeing a war-torn nation. He initially intended to study astrophysics, but a trip to Ethiopia inspired a complete redirect in life. Upon returning home, he turned his focus towards economics, enrolling at Santa Monica Community College, where he was also actively engaged in student politics. As an activist he advocated for equal access to public higher education, against massive state budget cuts. After completing his associate's degree at SMC, Yacob transferred to the University of California, Davis where he majored in Internal Relations with a minor in Agricultural & Resource Economics. While at Davis, he conducted research into remittances and their impact on household welfare in rural Ethiopia. In his free time Yacob enjoys playing and writing music, backpacking, and is an avid fútbol fan.