MDP Alumni
Alumni of the Emory MDP program work on a wide variety of development issues in a diverse range of settings around the world.  Get to know our graduates in some of the featured profiles below.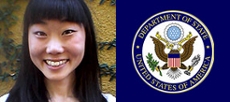 Esther Joe, MDP '13
Foreign Service Officer (Diplomat),
US Department of State
Esther serves as Foreign Service Officer at US Embassy Jakarta, Indonesia. In this position she manages several professional exchange programs, including the International Visitor Leadership Program, which aim to strengthen relationships between the US and Indonesia and advance US foreign policy goals. She also monitors and evaluates US grants to local NGOs and civil society groups in Indonesia, designs a speaker series, and manages cultural programming.
"The MDP program equipped me with many useful skills — such as monitoring and evaluation, organizational management, project design, and gender analysis. The program's hands-on field experience was instrumental in preparing me for my new role, and the MDP's unique integrated approach to international development has allowed me to think critically and globally about development and diplomacy in a variety of contexts."
---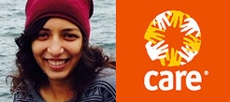 Aliya Firozvi, MDP '13
Program Officer,
CARE Sri Lanka
Following her graduation from the Emory MDP program, Aliya Firozvi has continued working with CARE Sri Lanka, where she had spent two consecutive summers as an MDP field practicum intern. Aliya works as consultant to CARE Sri Lanka's men-engagement project, EMERGE, assisting with knowledge management efforts. Among other assignments, her work includes developing a communications strategy, evaluating EMERGE partnerships, and mapping EMERGE networks.
---
---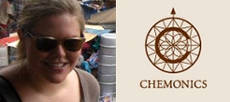 Sarah Brooks, MDP '13
Program Management Associate
Chemonics International
Sarah Brooks lives in Washington, DC, where she works with Chemonics International. Following graduation from the Emory MDP program, she joined the organization's Asia regional office, bringing background experience and interest in the region, where she served as a Peace Corps volunteer in Thailand. Currently, Sarah supports a USAID-funded project in Pakistan that focuses on enabling economic environment in the Punjab region, with a focus on livestock, dairy and horticulture sectors. When she's not working she enjoys playing on the Chemonics bocce ball league!
"My training from MDP has equipped me well for my current work. In particular, I credit the degree with giving me the leadership skills and creativity to address complex technical and administrative issues head on."
---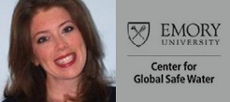 Mia Gallegos, MDP '12
Senior Public Health Program Associate,
Center for Global Safe Water at Emory University
Mia Gallegos is a Public Health Program Associate with the Center for Global Safe Water at Emory University. She is currently working on a project funded by the General Electric Foundation (GEF) which aims to promote, monitor, and evaluate the performance, use and sustainability of donated water treatment systems that provide safe water in health facilities in Honduras, Ghana, Uganda, Cambodia, and Rwanda. While in the MDP program, Mia discovered her passion for the suitability and sustainability of water, sanitation, and hygiene (WASH) interventions in schools, healthcare settings and emergency programming.
"I use the program design skills, theoretical approaches to program design, and monitoring and evaluation techniques that I learned in the MDP program to plan and coordinate projects on a daily basis."
---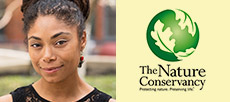 Myriam Dormer, MDP '13
Urban Conservation Director (GA),
The Nature Conservancy
As the Urban Conservation Director, Myriam is coordinating the development of a knowledge base to inform an urban conservation plan to reduce polluted stormwater runoff through forest conservation in Atlanta. Previously, as the Community Engagement Coordinator, Myriam worked with conservation scientists to involve people in hands-on conservation opportunities across the state of Georgia, aligning TNC's work in Georgia with global priorities to broaden the base of support for conservation. Prior to her work at TNC, Myriam worked as the Food Security Manager at the Clarkston Community Center (CCC), coordinating a network of people and organizations dedicated to bringing healthy food and active living opportunities to local families. While at the Clarkston Community Center, she led a team of students from the Rollins School of Public Health in conducting a research project that mapped protective factors in Clarkston based on focus groups, stakeholder interviews and GIS mapping of food access points, public transportation routes and recreational areas.
"The MDP program reinforced my belief in the power of good planning and community participation while providing me with state of the art tools to coordinate these collective efforts."
---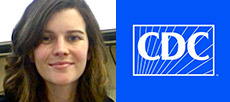 Claudia Langford, MDP '14
Public Health Analyst,
Karna LLC for Centers for Disease Control and Prevention
Claudia began working as an intern with CDC Climate and Health Program in her first semester with the Master's in Development Practice program and moved into a full-time position after graduation. Claudia contributes to research and project coordination around the effects of climate change on public health in the United States. Claudia has assisted with development of the National Climate Assessment, review of the Intergovernmental Panel on Climate Change (IPCC) report, coordination of a federal science agenda on Predicting Infectious Disease to enhance National Security, served on the International Task Force for the Ebola Emergency Response, and contributes to research on climate-sensitive health outcomes in vulnerable populations.
"The interdisciplinary nature of MDP gave the the experience and skills to work across different fields and contexts to better address complex issues."
Our graduates are employed by government agencies, intergovernmental organizations, and local and international NGO's as well as international research centers, philanthropic organizations and in the private sector. This list is just a sample of the many organizations where our graduates are working.