Financial Support
Financial Support
MDP and Emory Funding
The MDP Program provides several types of financial assistance to all students. For additional information, please see the following sections.
All admitted MDP students in good academic standing will benefit from the following financial assistance:
Partial tuition Merit Scholarships are granted to qualified applicants on a competitive basis without regard to citizenship status. All applicants are automatically considered and will be notified upon acceptance if they have been awarded a Scholarship. They do not need to fill out any additional paperwork.
External Fellowship Partners
Emory MDP also participates in the following fellowship programs. Through these programs, Emory partners with other organizations to access additional financial resources to cover program tuition and fees. These require additional paperwork on the applicant's part, and are tied to experiences and service garnered before enrolling in MDP:
The Yellow Ribbon GI Education Enhancement Program is a provision of the Post-9/11 GI Bill that provides support for veterans attending some private schools and graduate programs that cost more than pubic school tuition caps. Through this, Emory MDP offers special scholarships to veterans that can, with matching funds from the Yellow Ribbon program, cover the full cost of tuition and fees for MDP.
Returned Peace Corps Volunteers (RPCVs) are eligible for the Paul D. Coverdell Fellowship Program. Through this program, Emory MDP provides 20,000 USD tuition scholarship and other benefits to RPCVs admitted as Coverdell Fellows. Fellows are required to complete substantive internships with organizations that serve impoverished and/or socially-disadvantaged communities in the United States.
MDP Students who receive LGS Tuition scholarships and who have completed a term of service with AmeriCorps are eligible to apply their Segal AmeriCorps Education Award to their education at Emory. Upon receiving the LGS offer of admission letter that includes the level of funding support, students contact AmeriCorps to confirm their eligibility, determine the amount of the Segal Award for which they qualify, and decide how they want to allocate those funds. The amount of each student's dollar for dollar match is included in their Laney Graduate School tuition scholarship offer. Specific amounts will vary depending on how each student allocates their Segal Award. Emory's Office of Financial Aid works with the student to facilitate the transfer of the appropriate amount of the award to the student's Emory account.
Additional Funding Sources
We encourage students to research additional opportunities for funding their MDP studies. Information on federal student aid, scholarships, and scholarship resources is located below.

Federal Student Aid
US citizens and permanent residents are eligible to apply for Federal Student Aid. For a general overview of Federal Student Aid loans and various types of assistance, we recomment visiting the Emory University's Office of Financial Aid web page on Graduate Financial Aid. Students will need to complete the FAFSA (Free Application for Federal Student Aid). Note that federal student loans are often more advantageous than private loans due to lower interest rates. International students are not eligible for this funding and should consult the information on scholarships below.
Scholarships
Emory MDP encourages students to seek external funding to supplement the assistance Emory MDP offers. For example the USAID Donald M. Payne International Development Graduate Fellowship and the Thomas R. Pickering Foreign Affairs Fellowships may be a good fit for Emory MDP applicants (but note that their application deadlines may differ from those for MDP admission). 
A wide range of foundations, employers, professional organizations, religious institutions, government agencies and other groups sponsor scholarship programs to support graduate study. Students may also be able to find funding from advocacy organizations and foundations that focus on specific issues or groups, such as minorities, women, LGBTQ, ethnic/cultural identity, and persons with disabilities. For example, the and Paul and Daisy Soros Fellowship for New Americans provides support to immigrants and children of immigrants to pursue a graduate education. The American Evaluation Association Graduate Education Diversity Internship Program provides paid internship and training opportunities to engage and support students from groups traditionally underrepresented in the field of evaluation.
We highly recommend that both domestic and international applicants visit the Development Practice Library Guide's Fellowships and Funding Sources webpage, which is maintained by Emory's Development Studies Librarian. This list is specifically curated with development students in mind and is regularly updated.
International applicants
International applicants are not eligible for Federal Student Aid but may consult the Emory Office of Financial Aid's Private Loan Program for guidance on securing private educational loans. 
International applicants may also consult search engines for external scholarships, such as those listed below. Applicants are responsible for investigating and applying directly to external funding agencies or programs. Please be mindful of scams, such as websites that solicit payment of a fee as a condition for accessing scholarship information or assistance.
Paid Internships and Student Employment
In any given year about 85-90% of MDP students engage in internships or assistantships within Emory University and/or with partner organizations. Time commitment for these positions varies, typically between 10 and 20 hours per week. In addition to providing students with some income, paid internships/assistantships are invaluable opportunities to enhance students' classroom learning and strengthen their professional networks.
International students are eligible for on-campus student employment and paid internships with partner organizations (CARE, the Carter Center, etc.) that hire through Emory University.
Below are some examples of Emory units and partners where MDP students typically work (note that not all positions or opportunities are available at all times: check website for up-to-date information).
On-campus
Off-campus
Admission Information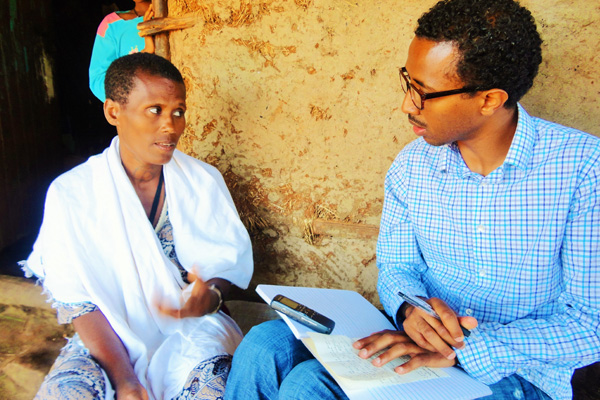 Apply Now
Funding for MDP Students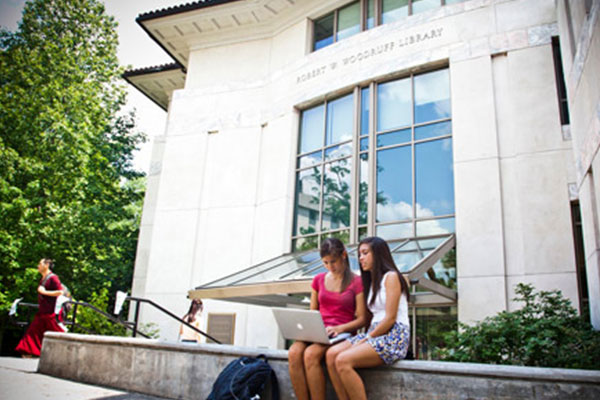 Fellowships and funding sources curated specifically for Emory MDP students.
Learn More