Alumni
Alumni
As a practice-oriented program, Emory MDP intentionally emphasizes job-readiness and provides career development support during the two years of the program and after graduation. The Laney Graduate School also provides a wealth of professional development services and resourcess. 
MDP students and graduates benefit from a free DEVEX Career Account that provides job search resources. There are also many free portals to job ads in the global development and humanitarian sector, see for example this meta-list curated by the Peace & Collaborative Development Network.
Since its inception in 2010, Emory MDP has graduated over 200 alumni, 96% of whom are currently employed, mostly in development-related fields. The rest are enrolled in more specialized or advanced degree programs or have temporarily opted out of the workforce for personal reasons. This network serves as an invaluable resource to current MDP students, providing mentorship, internship opportunities, networking contacts, job leads, and enduring friendship. 
This chart depicts the distribution by across employer type for a representative sample of MDP alumni. Overall, half of the alumni serve in the non-profit sector, others are with development contractors or consulting firms, government and public agencies, and universities and research centers. Several serve in the private sector (in areas such as data analytics/visualization, global outreach/strategy, corporate social responsibility, resource mobilization, and partnerships). 
In the organizations they serve, our alumni have rapidly advanced in their careers, demonstrating the value of the skills experiences acquired through Emory MDP.
Below are some examples of entry-level positions which recent Emory MDP graduates have moved into:
Evaluation Specialist, CDC Foundation
Public Health Analyst, Health Resources and Services Administration 
Research Associate, Center for Strategic and International Studies 
Program Associate, Initiative for a Competitive Inner City 
Information Officer, Bureau of Humanitarian Assistance, USAID
Senior Researcher, Armed Conflict Location & Event Data Project 
Technical Advisor, Trachoma Control, The Carter Center, South Sudan

Knowledge, Learning and Communications Advisor, Save the Children USA

Value Chain Sustainability Manager, Dell Technologies 
Data Visualization Analyst, DevTech Systems
Jeanette Au, MDP '21
Creative Research Solutions, LLC.
At Creative Research Solutions, an evaluation, research, and assessment company specializing in culturally responsive and equitable evaluation, Jeanette works with various philanthropic foundations, grant makers, non-profit organizations and grantees. With the Creative Research Solutions team, she provides tools, resources, and technical assistance on equitable evaluation to partners rooted in an appreciative lens.
"Throughout the MDP program, there were many discussions about why grant-funded projects or aspects of projects succeed or do not. Many times, one factor was a lack of understanding by funding agencies about how grantees can create project proposals that work towards systemic change. I often use the skills gained throughout the MDP program in my current role to think critically about what data is needed  to tell the grantees' stories, and how to report the data in a way that promotes and champions equity."
Lyndsey Czapansky, MDP '21
Senior Specialist in Housing Finance Systems,
Habitat for Humanity, Terwilliger Center for Innovation in Shelter
At the Terwilliger Center, Lyndsey works directly with low-income households in the user-centered design of financial solutions that meet them where they are. With her Financial Inclusion team, she provides technical support to financial and microfinance institutions to effectively reach low-income households with relevant, affordable financial services and products to expand access to quality, affordable, and sustainable housing. The particular focal areas her team works on are green housing finance products, which includes sustainable construction materials and financing more resilient shelter to meet climate-related disasters, as well as closing the gender-asset gap by expanding housing microfinance for women. In this role, she is also responsible for partner engagement, project execution, and supporting impact measurement and learning.
"This role is exactly why I went to graduate school, to work towards systems-level change and intervene on systems that fail poor individuals and communities. After MDP, I was looking for something dynamic that would allow me to dig into global development programming, from the inception of a project to learning long after a project has been completed. That's when we get to ask ourselves whether we were really doing what we said we're doing. Those are the very big questions MDP trained me to ask, and ones I look forward to spending my career answering."
Bella Cockerell, MDP '21
Partnership for Southern Equity
Bella is a Just Growth Organizer with the Partnership for Southern Equity (PSE). PSE advances policies and institutional actions that promote racial equity and shared prosperity for all in the growth of metropolitan Atlanta and the American South. In this role, Bella works to foster a deeper level of partnership and engagement with community members, advocates, and technical experts around the topic of racially equitable land use and conservation policies and practices where communities drive and benefit from development decisions impacting their neighborhoods. Bella is also a 2021 Georgia Women's Policy Institute Fellow (a leadership, advocacy, and civic engagement training organization for women from diverse backgrounds) with the YWCA of Greater Atlanta working to push economic empowerment and health and safety policies that impact the lives of women and girls in Georgia.
"I use the skills and resources garnered by the MDP program daily. I recently brought in our MDP Monitoring and Evaluation instructor to create a logic model for a community led academy around development and gentrification. I've also included our MDP Advocacy instructor to guide our efforts around topics that may be controversial. I never realized how vital these connections and resources would be until I started working at PSE, an organization that I not only interned for during my 2020 practicum but also consulted with during my time as Co-Vice President of DEI on Emory's Graduate Student Government Association. I feel more grounded than ever in the work that I'm doing thanks to the amazing professors and friends I made throughout my time at Emory."
Josh Griffin, MDP '21
Univ. of Washington, Center for Communication, Difference, and Equity
Josh is based in Seattle, WA, and works for the Center for Communication, Difference, and Equity (CCDE) at the University of Washington. The CCDE strives to be a space where our community of students, faculty, staff, and alumni gather to promote greater equity. Josh is currently working with the Northwest African American Museum in planning the 60th anniversary of Rev. Dr. Martin Luther King Jr.'s 1961 visit to Seattle. Josh also works as a diversity, equity, and inclusion consultant, using art as a framework for amplifying social justice movements. He currently serves as a consultant for The Carter Center's Human Rights Program, designing and facilitating a series of roundtables centered on on how artists use their artforms to advocate for social justice and human rights.
"Through the MDP program, I gained a deep insight into the root causes of the structural injustices and political oppression that disenfranchised communities face due to the legacies of racism and colonialism. At the same time, the racial reckoning that followed George Floyd's murder challenged us to take those theoretical understandings to the streets and to the march in Washington and link them with the lived struggles of Black and Brown people in the US. But it also opened spaces for critical reflection and creative engagement of those issues, such as the roundtables that I organized for the Carter Center, prompting a globally-focused human rights organization to expand their agenda to advocate for civil rights and combat racism in the U.S.". 
Bianca Patel, MDP '20
Assistant Director at Precourt Institute for Energy,
Stanford University
Bianca Patel is an Assistant Director at Stanford University's Precourt Institute for Energy. In her role, she develops and manages the institute's student programs for experiential learning and energy education. Her responsibilities involve many facets including strategic planning, program implementation, community building, and monitoring and evaluation. She has the joy of working with students from across campus as their interests intersect with energy, climate change, and sustainability.
"I came to the MDP program with STEM background and a strong interest in environmental and social change. This program exposed me to a different way of thinking that located global issues in the historical context of development and with an anthropological lens. I had enriching, additive experiences through my practicums and as a student delegate to COP25. The friendships I made during this time are among my most valued takeaways – a sense of authenticity and community prove important in any aspect of life, but especially in this field of work."
Fiona Cooper, MDP '20
Programme and Insight Coordinator,
SportEd
Fiona works as a Programme and Insight Coordinator for SportEd. Sported is a UK-wide charity that supports community sport clubs and youth groups across the country that deliver Sport for Development. She is currently working on a disability inclusion project in Scotland and supporting the U.K. insights team in developing new research on the impact of grass-roots sports in local communities. Fiona also consults internationally for sports for development organisations, and she coaches the University of St Andrews women's rugby team. Her consultancy positions currently include work with ChildFund International developing a global women's sports for development leadership forum in South East Asia and expanding monitoring and evaluation processes for Atlanta Youth Rugby.
"The MDP course taught me the importance of delivering international development programmes that support people without perpetuating neo-colonial systems. It challenged my assumptions that international development organisations only serve the interests of communities they work within and heightened my critical thinking of the development sector as a whole. Most importantly, MDP provided me with unique practical experiences which cemented my passion for sports for development and laid the foundations for how I approach my work."
Ian Hamilton, MDP '20
Advancement Officer
CDC Foundation
As the Advancement Officer for Public-Private Partnerships, Ian manages the federal subaward portfolio at the CDC Foundation in order to unleash the power of collaboration between CDC and philanthropies, private entities and individuals to protect the health, safety and security of America and the world. The CDC Foundation is an independent nonprofit and the sole entity created by Congress to mobilize philanthropic and private-sector resources to support the Centers for Disease Control and Prevention's critical health protection work. Additionally, Ian contributes to multi-sector fundraising efforts for infectious, non-infectious diseases and global health projects.
"The MDP program strengthened my critical lens to better elucidate the realities of what is happening at each development scale, how they impact another and implement solutions utilizing a human-centered design. During the program's two years, I honed my philanthropic skills at graduate assistantships with Emory College's Advancement and Alumni Association as well as The Carter Center's Office of Estate & Gift Planning. These experiences cemented my passion for driving public health work through strategic organization and management tools."
Marinangeles Gutiérrez Rivera, MDP '19
Senior Disaster Mitigation Specialist,
ICF International
Marinangeles is a digital nomad, working within the Disaster Management division of the global consulting firm ICF International. As a Specialist, she works to help state and local governments navigate the federal funding landscape to get the relief they need throughout the disaster lifecycle. Currently, she focuses on disaster mitigation, working hand-in-hand with state and local governments to provide forward-thinking risk-mitigation services that produce solutions that analyze, reduce, and insure against risk. She develops state and local action plans, outlines impacts to critical services, coordinates community participation, and assists in grant administration through the development of policies and procedures for several programs. These have included green infrastructure, voluntary buyouts and acquisitions, resilience planning, and strengthening critical services.
"As I entered Emory, I was fresh on my way to transitioning out from advertising. The MDP Program shaped my historical understanding of the various theories and approaches applied by the development sector - which I carry with me everyday professionally and personally. Perhaps, more importantly, it reinforced my learnings by providing me invaluable, active practice with a variety of organizations and projects. These experiences ultimately helped me narrow my future in disaster recovery and mitigation, with the hope of responding to and reducing global displacement."

Katie Pons, MDP '19
Program Associate for Knowledge Managment and Technology,

Women's Learning Partnership (WLP)

 

Katie is based in Washington, D.C., and works with the Women's Learning Partnership (WLP). WLP is a partnership of autonomous feminist organizations located throughout the Global South that promote women's leadership, civic engagement, and human rights. Katie liaises with partner organizations in Malaysia, Indonesia, Kazakhstan, and Kyrgyzstan to assist with the coordination of WLP programs. She manages WLP's archives to help preserve feminist history and supports information gathering and knowledge-sharing across the organization.

 

"The MDP program helped me gain both technical skills and a better theoretical understanding of the development sector. In addition to the hard skills gained around M&E, qualitative data analysis, and statistics, I was also taught to critically examine and challenge traditional development paradigms. The practice-oriented approach of the program offered me invaluable experiences through summer field practicums, an Atlanta-based internship, and special projects to apply what I was learning to real-world settings."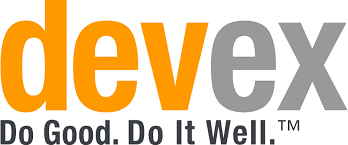 MDP students and graduates benefit from a free Career Account with DEVEX, the world's largest platform for global development news and jobs, serving over one million active users.
Read More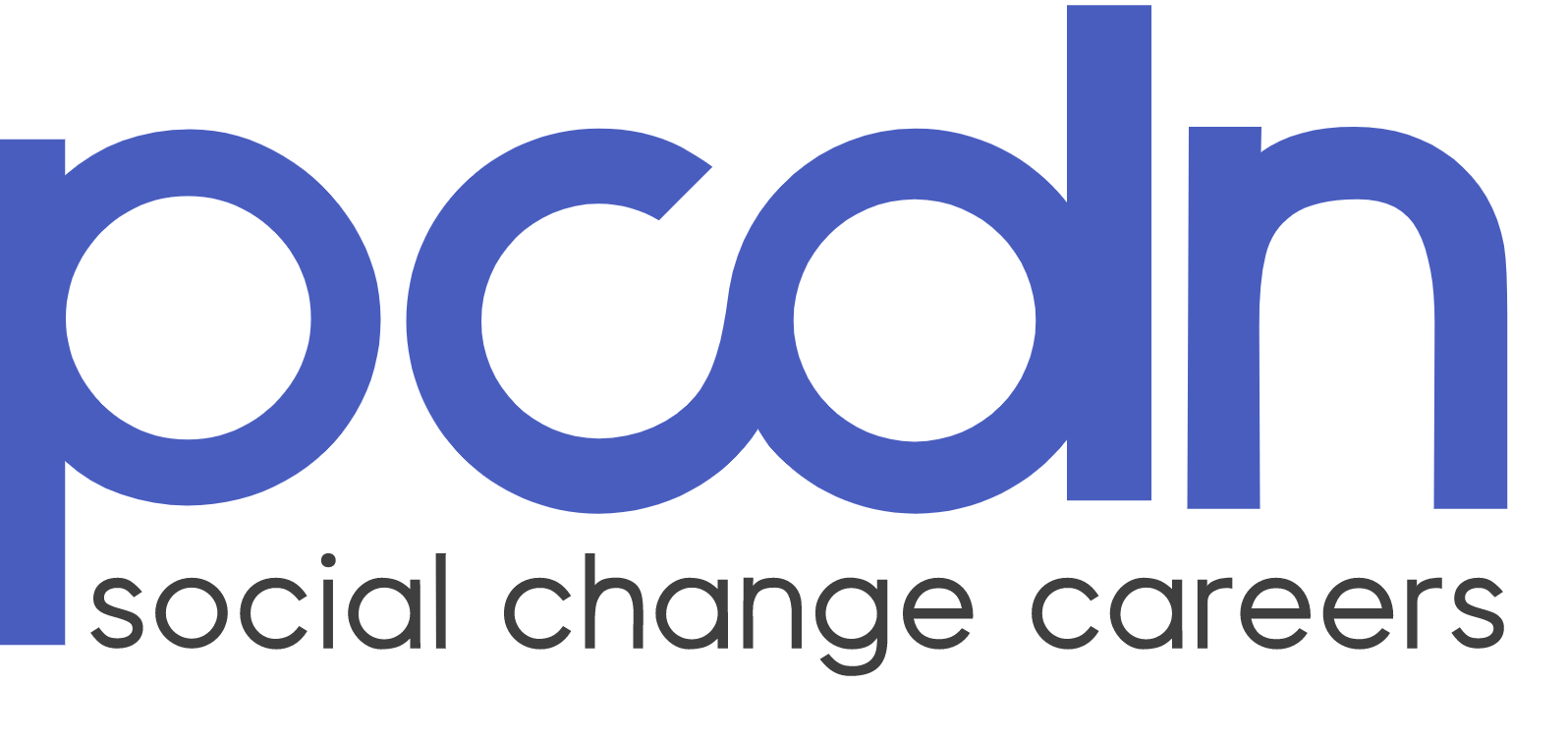 The Peace & Collaborative Development Network curates an extensive meta-list of job-resources for those seeking careers in development and related social impact fields.
View the List