Life at Emory and In Atlanta
Life at Emory and in Atlanta
Whether you are new to Atlanta and Emory or have been here for awhile, we hope the materials below can help you find your way around as well as give you some new places to check out!
For general information on Atlanta, visit the About Atlanta page on the Emory University website or the Atlanta City Visitors Guide.
Explore the Emory campus and life as a graduate student from anywhere in the world! The Laney Graduate School has put together a video collection that features a guided campus tour for graduate students and videos where graduates reflect on their experiences at Emory.
More Information about Visiting Emory 
Housing
Emory University does not provide designated graduate student housing. Most students in the MDP program choose to live off campus in order to better integrate into the Atlanta community. Below are several resources that students have found helpful in locating housing. 
Graduate Housing at Emory University
Campus Crossings at Briarcliff
Emory Off-Campus Housing Finder
Main Campus Map
Emory's main campus is located a few miles from downtown Atlanta in the Druid Hills neighborhood, between the Virginia Highland neighborhood and the small city of Decatur.
The Haygood-Hopkins Memorial Gateway, the traditional main entrance to campus, overlooks the intersection of North Decatur and Oxford roads.
Transportation
Bus routes (#6, 19, 36, 245) to and from several train stations (Avondale, Arts Center, Brookhaven, Decatur, Inman Park, Kesington, Lindbergh) connect the Emory community to the Metropolitan Atlanta Rapid Transit Authority (MARTA). For.
MARTA routes and schedules  -- For more information call MARTA: (404) 848-5000
Emory Cliff Shuttle routes -- Check out the real-time shuttle tracker
Transportation Services at Emory -- Parking, transportation alternatives, incentives, and more
Getting a Georgia driver licence
Civic and Legal Matters
Registering to vote in Georgia 
Paying taxes: Georgia Department of Revenue
Resources for Support and Connection
Laney Graduate School Student Support Services 
Community and Diversity Office 
Recommended by Emory Graduate Students
Cultural and/or Recreational Resources

Disclaimer: In this page we include information that some students have found helpful.  The Laney Graduate School and the Emory MDP program do not endorse any products or services offered by the businesses or other entities listed.  Please use a second source to verify the quality, location, business hours, etc. of the place of interest.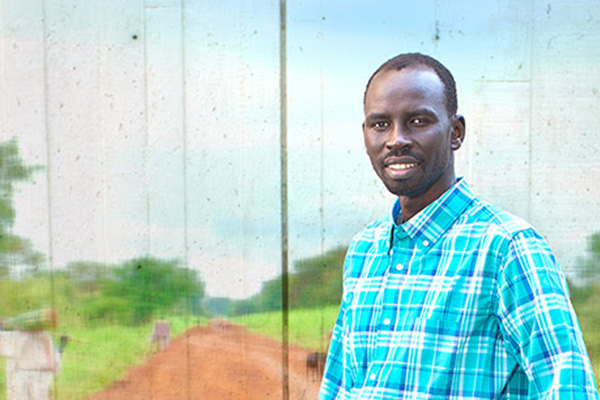 AJC features Garang Buk Buk Piol's extraordinary journey to the Emory MDP
Read More

MDP 2019 Graduate Marc Anthony Branch featured in the Atlanta Journal-Constitution on the Adventures and Challenges of New Graduates
Read More