Dual Degree Programs
MDP/MDIV
Emory University offers a Master's in Development Practice/Master of Divinity (MDP/MDiv) dual degree through the Laney Graduate School (LGS) and CandlerSchoolofTheology (CST). Through interdisciplinary studies and engaged learning, the dual degree program prepares individuals to engage with faith-based organizations and religious communities around issues such as emergency response, health disparities, human rights, climate change, and social justice. 
Application 
LGS and CST maintain independent admission procedures, so applications must be submitted separately to each school.To enroll in the dual degree, applicants must be accepted at both schools.
Tuition 
The two programs have different enrollment costs. LGS tuition scholarships, offered by MDP, are applicable only to those semesters in which students are in residency at the MDP program. Dual degree students must register and pay tuition for four semesters in the MDP and four semesters at CST.
Schedule
The dual degree can be completed in four years instead of the five that would be required to attain the degrees separately. Dual degree students must follow the enrollement schedule outlined below:
First year: students enroll full-time at CST
Second/third year: students enroll full-time in MDP, including summer field practicums
Fourth year: students enroll full-time at CST
During their enrollment in MDP, students may take elective courses at CST (and vice-versa). Dual degree students may pursue MDP concentrations in consultation with MDP and CST faculty and staff.
Requirements
For for the MDP degree, students must complete 50 credit hours in the MDP program plus the two summer field practicums. For the MDiv, the student must complete a minimum of 68 credit hours at CST.
Please contact MDP Assistant Director, Chan Williams for questions on requirements and enrollment relative to MDP; contact the CST Registrar for information related to the M.Div portion of the dual degree.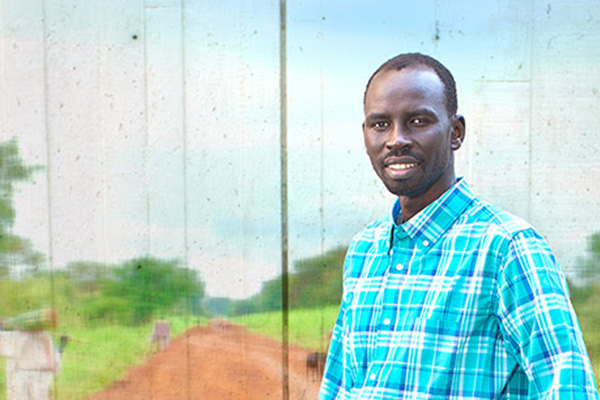 AJC features Garang Buk Buk Piol's extraordinary journey to the Emory MDP
Read More