Concentrations
Concentrations
MDP students have the option of pursuing one or two concentrations in specific areas of interest through their selection of elective courses. Students must complete a minimum of three courses related to their concentration topic, to be chosen by students in consultation with their faculty advisor. Relevant practicum experiences may also count towards building the required number of concentration credits. 
Below are some examples of the most common concentration areas and elective courses that students may select to fulfill those concentrations. Among other possible concentrations are Human Rights, Disaster Response, and Conflict Transformation. 
Gender Justice
MDP 510: Gender & Development
SOC 533: Maternal and Child Nutrition
SOC 585: Gender-based Violence
WGS 586R: Race, Class, & Justice
Global Health and Wellbeing
GH 500: Critical Issues in Global Health
GH 507: Health as Social Justice
GH 545: Nutrition Assessment
GH 563: AIDS: Global Public Health Implications
Program Management
LA 645: Non-Profit Leadership and Management
MDP 585: Organization and Management, Social Sector
OAM 633: Leading & Managing Change
GH 521: Program Management
Water, Sanitation and Hygiene (WASH)
EH 548: Research Methods for Studies of Water and Health
EH 529: Water & Sanitation in Developing Countries
BSHE 520: Theory in Behavioral Science and Health Education
EH 546: Control of Food & Waterborne Disease
Sustainable Environments and Livelihoods
EH 582: Global Climate Change: Impacts and Responses
ENVS 521: Natural Resource Management
ENVS 524: Environmental Economics
LAW 843: International Environmental Law & Vulnerability
Corporate Social Responsibility
FIN 503: Global Macroeconomic Perspectives
OAM 532: Business and Society
OAM 535: Catalyzing Social Impact
MDP 522: Leadership Development
Monitoring and Evaluation
MDP 505: Monitoring and Evaluation
BSHE 524: Community Assessment
GH 525: Qualitative Data Analysis
INFO 530: Geographic Information Systems
PhD IN GLOBAL HEALTH AND DEVELOPMENT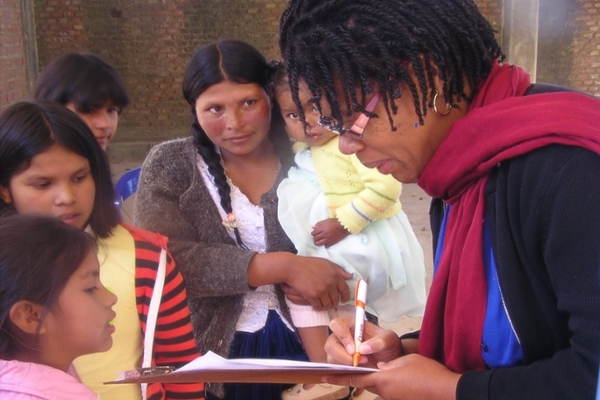 An innovative, interdisciplinary PhD program offers an ideal pathway for MDP graduates who wish to pursue doctoral studies. 
Read More