Summer Field Practicums
2023 MDP Practicums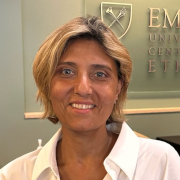 MAGGIE BARGOUTI

In collaboration with the Emory University Center for Ethics and under the direction of Dr. Ed Queen, Maggie Bargouti engaged in a study to understand why attempts at democracy during the Arab Springs failed. The research, based on analysis of secondary data and documents - examined the role of civic, national, and religious identity in promoting democracy in the Middle East and North Africa. It conluded that democracy preceeds development: therefore, the absence of a strong civic identity impedes democratization and hinders economic development.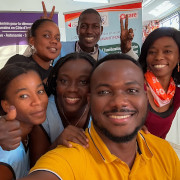 CASSANGE BITERE

During the summer, Cassange worked as an intern in the MEAL department of CARE Cote d'Ivoire. In particular, he contributed to enhancing the initiatives of local women's and girls' rights organizations by identifying challenges, documenting impacts, and formulating recommendations. Additionally, Cassange conducted an evaluation of CARE's safeguarding protocols and helped develop new tools to enhance the organization's ability to monitor compliance and forestall ethical and legal violations among employees, beneficiaries, and other stakeholders involved in CARE projects.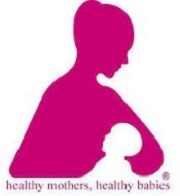 AMANDA CHARAKA
Amanda spent her summer working with Healthy Mothers, Healthy Babies Coalition of Georgia (HMHBGA). She assisted the Perinatal Education team to update, improve, and develop new content for Pickles & Ice Cream Georgia, HMHBGA's perinatal education website that provides free prenatal and postpartum online classes to birth givers and their families. In this role, Amanda also helped develop an audit tool to ensure Pickles & Ice Cream continues to provide free quality evidence-based, empowering, and culturally responsive perinatal education. Additionally, she produced blogs, videos, infographics and other resources aimed to supporting maternal and infant health outcomes.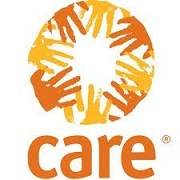 ANNE JEAN BAPTISTE
Anne had an enriching summer practicum with CARE USA, strengthening her passion for sustainable development. Anne collaborated with the fantastic Corporate Partnership/Resource Development team, which gave her insight into the strategic corporate partnerships, emergency disaster response, and employee engagement of a leading humanitarian aid organization. Anne deployed her skillful coordination and innovative thinking in helping pilot CARE's ENRICH program, which aims to more deeply integrate CP/RD team members to CARE's mission and day-to-day country operations.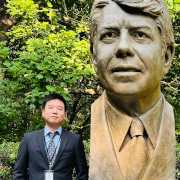 ANDREW KIM

Andrew served with the Carter Center's Development Department, a key unit that maintains long-term relationships with more than 150 program donors and 4,000 individual contributors. Andrew conducted research on existing and prospective within specific regions, preparing briefing materials for gift officers and other staff and assisting in planning donor events, meetings, and travel. He also played a key role in developing proposals to ensure alignment between the department's goals and initiatives. Drawing on his foreign language proficiency, Andrew also served as translator from Japanese to English, enhancing the department's ability to access and utilize external resources.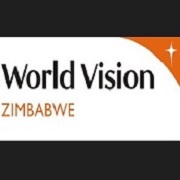 INGRID LUSTIG


​​Ingrid worked with World Vision in Zimbabwe to collect formative, mixed-methods data on their Strong Women, Strong World program. Led by Dr. Bethany Caruso, this research project aims to understand the relationship between increasing access to water and women's engagement in economic activities to inform the delivery of World Vision's programming. Ingrid's assignments included designing and facilitatinh a five-day data collection training for the local learning partner, Datalyst Africa; analyzing outputs from focus group discussions, key informant interviews, and go-along interviews to ensure high-quality data collection; and overseeing local data management.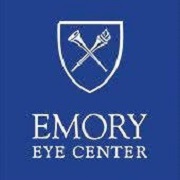 MAYURI MAKAN

Mayuri worked with Global Ophthalmology at Emory Eye Center, on the Georgia Vision Network project, in collaboration with Georgia Vision 2020. This initiative links patients to eye health providers, reducing travel time and increasing access to care in the state of Georgia. She provided technical assistance with the monitoring and evaluation plan and support for the provider datasets for the dashboard. Her main focus was on federally qualified health centers and the charitable care network, where patients without health insurance can access assistance for affordable health care.
ALYSSA MILTON

For her summer practicum, Alyssa went back to her native Michigan to work with the Pediatric Public Health Initiative, a model public health program jointly led by Michigan State University and the Hurley Children's Hospital. The initiative focuses on the Flint community with the primary goal of mitigating the impact of the Flint Water Crisis and serving as a national resource for best practices, particularly in relation to children's health outcomes. Alyssa's work entailed designing and implementing a baseline survey on maternal wellbeing and its role in children's health and growth.
CHISOMO MWALE

Biology meets the Arts! Chisomo spent part of her practicum at a school in a peri-urban areas of Lusaka (Zambia), that has been shown to have a high prevalence of resistance to antibiotics. The project, project by the Centre for Infectious Disease Research in Zambia, recruited students to perform an educational and culturally relevant play on anti-microbial resistance (AMR), to educate the community on its effect of children's immune systems and health outcomes. Although parents were the main target for the intervention, it also required the teenager actors to research and learn about AMR and to experiment with innovative ways of communicating health information to the public.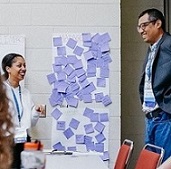 SENG AUNG SEIN MYINT

Seng worked with MDP Associate Director, Dr. Hilary King on a USDA-funded research study on Assessing the Relationship between Farmers Market Management and Farmers' Economic Viability and Quality of Life. Seng's role entailed using qualitative interviews with farmers to identify the values and priorities that shape their management practices. His research found that small scale farmers prioritize soil health over short-term profits, which leads them to embrace regenerative agriculture and circular economy models. Seng contributed data that enabled the team to compare different marketing approaches, such as Community Supported Agriculture and farmers' markets, showing that farmers interviewed prefer market systems that sustain social networks and community ties.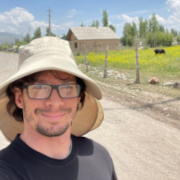 AARON ODUM

During his summer in Kyrgyzstan, Aaron engaged in qualitative research to examine the programmatic impacts of a nongovernmental organization, Bio KG, which aims to promote organic farming through social entrepreneurship and a rights-based approach. By means of interviews, focus groups, and participatory observation, Aaron elicited data on farmers' perceptions, knowledge, and attitudes as well as barriers and incentives to adoption. Categorization and coding enabled the inductive identifications of key themes and drivers from the rich narrative data base.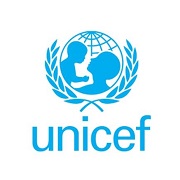 MAX PEREL-SLATER

For their summer practicum, Max worked with a research group from Cambridge University on an evaluation of a Menstrual Health and Hygiene (MHH) project implemented by UNICEF in Tanzania, a country where Max has spent several years, including as founder and Director of Behavior Change and Impact Evaluation of the Maji Safi Group (MSG), a health-education nonprofit focusing on Water, Sanitation, and Hygiene, Menstrual Hygiene Management, and Neglected Tropical Diseases. In addition to their contextual knowledge of the country, Max benefited from having worked with the Cambridge University team since 2021, which offered the unique opportunity to engage in a complete research project cycle, from creating the study design and tools, through data collection, to the current stages of data analysis and manuscript writing.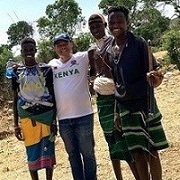 ROBERTUS RIOPUTRA
For his summer practicum, Rio participated in a research project focusing on World Vision's Strong World Strong Women initiative in Kenya. The research aimed to identify barriers preventing women from fully participating in economic activities. Rio and the team collaborated with St. Paul University, providing data collection training to local enumerators and overseeing data collection in six project areas. Multiple research tools were utilized, including focused group discussions and key informant interviews. Additionally, the team performed a water journey [participatory exercise with women participants to better understand their water-related activities and impacts on women's work burden and time poverty.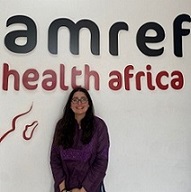 SAMIHA ROSS

Samiha Ross interned at AMREF Health Africa in Ethiopia under the Integrated Youth Activity-Kefeta. Kefeta seeks to elevate Ethiopian youth's role in education, employment, health, and civic engagement. During the summer, Samiha attended numerous workshops, including one on radio programming, and participated in the second-ever African-Asian Youth conference. Samiha's assignments included conducting a literature review and drafting a research proposal to test the effectiveness of Youth Centers as spaces for reproductive health care; outlining a Standard of Protocol for AMREF's six partners; and designing a Training of Trainers manual to support youth civic engagement.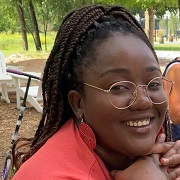 WABEI SABOI
Wabei continued her work with Blesser Breakers, a non-profit she co-founded after winning the 2022 Fletcher D-Prize Poverty Venture Solution Competition. The organization aims to combat sexual exploitation of young women and girls in Zambia by raising awareness about the practice of older men (known as "blessers") soliciting sexual favors by giving gifts and money to younger women and girls, a vector for unwanted pregnancies and HIV infections. This summer. Wabei focused her efforts on grant proposal writings, partnering with seasoned fundraisers to overcome instutional barriers, such as obstacles to non-profit registration and the dearth of funding opportunities to support work in Zambia. She also integrated data-driven storytelling into compelling and impactful reports for donors.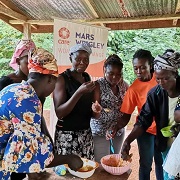 REBECCA YEBOAH

Becky's summer practicum with CARE Ghana focused on Gender-Based Violence (GBV) and women's economic empowerment through entrepreneurship promotion programs. Her concern about the growing prevalence of GBV in rural Ghana motivated her to contribute to the development and finalization of CARE Ghana's Program Strategy and Rapid Gender Analysis Framework. Becky also had the opportunity to contribute to two other projects - Adwuma Pa (Good Work Ethics) and Women for Change (W4C) - which support women's income-generation activities, Village Savings and Loans Association (VSLA), nutrition demonstrations, financial literacy and adult education to empower vulnerable women and girls in cocoa farming communities.