Frequently Asked Questions
Frequently Asked Questions
How can I apply?
Applications can be accessed through the Laney Graduate School's application page. Those instructions are for all applicants to Emory's graduate programs, though each program may have additional guidelines or requirements.
What does the application consist of?
An overview of the application requirements is available here. We evaluate candidates based on the following criteria: the statements of purpose, letters of recommendation, résumé/CV, and transcripts. Standardized test scores, like the GRE, may also help to support your application, if provided, but are not required. Make sure your statement of purposes addresses the given questions thoroughly and thoughtfully.
What do you look for in an applicant?
We seek applicants with a combination of the academic ability needed to undertake the MDP's rigorous curriculum and relevant work (whether paid or unpaid) and/or study experience in low-resource settings.  Knowledge of foreign languages and technical skills are highly desired. Many of our students are first generation Americans or international students. We welcome Returning Peace Corps Volunteers, AmeriCorps volunteers, and our brave veterans: see external fellowship partners for financial support options.
What kind of degree do I need to be eligible for admission?
You must have completed a degree from a four-year, accredited university or college to be eligible for the MDP program. International students that come from university systems that have a different structure must have graduated from an equivalent university degree program prior to applying. 
Do I need to have a certain major?
You are not required to have a specific undergraduate major. Successful applicants have backgrounds in international relations/studies/affairs, foreign language and area studies, social and environmental sciences, public health, economics/business, and communication. Students with majors that are far removed from fields related to global development are advised to explain in their statement of purpose why they wish to "change gears" and pursue a career in development practice.
Do you accept applicants who have just graduated from college?
We welcome applications from strongly qualified undergraduate students who have have relevant extra-curricular experiences. However, applicants who have had at least a couple of years of relevant work or volunteer experience after completing their college degrees will be the most competitive.
Do I need to come for an interview prior to admission?
We do not expect applicants to come to Emory University for a face-to-face interview. A phone or Skype interview may be required of students being considered for partial tuition scholarships. Students are also able to visit campus before or after they are accepted to learn about the program. For more information, please contact the MDP Program.
Do I have to choose an advisor when I apply?
You do not have to select or contact a faculty member prior to joining the MDP program. MDP students are assigned an advisor once they begin the program based on the students' expressed interests. Advisors may be Emory faculty or development professionals, including Emory MDP alumni. Please refer to the LGS Mentoring Guide for Students to better understand the rights and responsibilities of a mentoring relationship.
Who teaches MDP courses?
A wide range of highly qualified Emory professors teach both core MDP courses and elective courses. Visiting professors from other universities and experienced professionals from development organizations may also teach semester-long courses and shorter training modules. Please consult the Teaching Faculty and Visiting Faculty pages for sample bios of Emory MDP instructors.
How many students do you admit each year?
Our admission decisions are driven by a commitment to collaborative learning and personalized attention. Due to this, we matriculate a small cohort (averaging 12-18 students) each year. Class size varies across courses: MDP core courses are taught specifically for MDP students, while electives include students from other Emory departments and schools.
Can an MDP serve as preparation for doctoral studies? 
The Emory MDP program is a professional degree (as an MPH or MBA) and most of our graduates join the workforce upon graduation. However, a few decide to pursue further education: MDP graduates have successfully completed PhDs in fields such as Public Health, Environmental Health, International Law, Political Science, Social Work, and Education. The PhD in Global Health and Development at Emory University provides an ideal track for MDP graduates who want to further their education.  
Where do Emory MDP graduates work, what kinds of jobs they get?
As a practice-oriented program the Emory MDP intentionally prepares students to be successful on the job market through MDP and LGS professional development resources. Emory MDP alumni have an 95% rate of employment. About half of them work with non-profits, while the rest serve with government agencies, consulting/contracting firms, research centers, policy think-tanks, and the private sector. See here for typical positions and employers.
PhD IN GLOBAL HEALTH AND DEVELOPMENT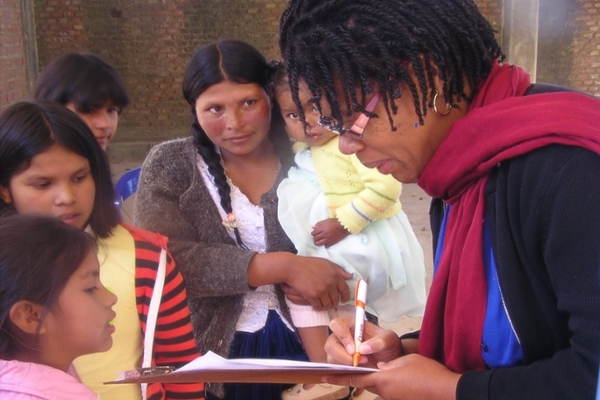 An innovative, interdisciplinary PhD program offers an ideal pathway for MDP graduates who wish to pursue doctoral studies. 
Read More