Internship Spotlights
Internship Spotlights
During the academic year, Emory MDP students have the opportunity to intern with Atlanta-based development and humanitarian NGOs to practice programmatic skills learned in the classroom and to learn about different aspects of development practice in real-life settings.
We are spotlighting three internship experiences with MDP partners CARE, Habitat for Humanity International, and The Carter Center.  
---
Mallory St. Claire, 2019 
Habitat for Humanity International, Terwilliger Center for Innovation in Shelter, Market Systems Intern
Q: What was your role with Habitat? 
A: I provided a lot of general support to the market systems HQ team, but I mainly worked on drafting and editing different knowledge products (reports, etc.) that the team produced. I also have been helping them set up and roll out their market systems database, which is going to collect quantitative indicators around monitoring and results measurement for our different market systems programs worldwide. A big highlight of my internship was able to attend the SEEP conference in Washington D.C. last year with the team, which was really valuable because I was able to attend many sessions around market systems, economic development, and MEAL. 
Q: What was your favorite part of interning with Habitat for Humanity?  
A:  I really feel well-versed in different components of market systems work, which is going to help me in my field practicum this summer with ACDI/VOCA, where I'll be working on a livestock market systems program. It's also really inspiring to see the different types of work that the market systems teams are doing around the world and it makes me think differently about the role that an NGO can play as a facilitator for change between the public and private sectors. Our teams are doing things like trying to facilitate the use of manufactured sand in India to running startup accelerators for innovating housing products, and they are working with private businesses, government ministries, vocational training institutes, and even design thinking researchers to try and push the envelope around affordable housing. I really like that the teams have the leverage to do what makes the most sense for their particular context, and it leads to some really exciting stuff. 
I worked with the Terwilliger Center my entire career at graduate school, so nearly two years! It was really nice to stay with the same group of folks throughout grad school. 
Melania Croce, 2019 
Graduate Research Assistant, The Carter Center
Q: What were your objectives with The Carter Center? 
A: Drawing upon an extensive review of both scholarly and grey literature on Violence Against Women in Elections (VAWE,) I supported the Democracy Program's effort to design global research tools for quantitative and qualitative data collection on VAWE (i.e. key indicators, survey questionnaire, semi-structured in-depth interviews.) Given the complex, multifaceted, and sensitive nature of this phenomenon, incidents of violence, threat, and intimidation perpetrated against women during the electoral period are usually under-researched and under-reported. Thus, adopting a common framework of measurement would allow for stronger comparability of data across time and geographical areas, and would provide sound evidence to advocate for policy and legal changes.
Q: What was your favorite part of interning with The Carter Center?
A: I appreciated to research on this issue because it encompasses topics of interest such as gender, equity, intersectionality, sexuality, power dynamics, marginalization, and discrimination. Furthermore, I had the opportunity to engage with ideas of several scholars and exemplary anecdotes from practitioners working in Africa, Southeast Asia, and Latin America, and reflect on the numerous challenges of data collection and monitoring. Moreover, I had the opportunity to meet Former President Jimmy Carter and First Lady Rosalyn and take a picture together!
Fiona Cooper, 2020
CARE International - Internship with Knowledge Management and Learning 
Q: Tell us a bit about what you did with CARE? 
A: I worked to understand the different failures identified in CARE evaluations across their projects around the world. I also updated and maintained the CARE internal database library and the external library by collecting and editing the different '5 minutes of inspiration' and Project Briefs. The failures project involved using MaxQDA to analyze the evaluations and code them under a series of codes developed prior to the project. Then we collected all the coded data and analyzed it to understand which failures were most common, which ones often came together and how different regions impacted the prevalence of failures. I then worked with Katie Pons (another intern on our team) to write a report and produce some podcasts about what we learned and how this information might be used in the future. 
What was your favorite part of interning with CARE? 
My favorite part of interning for CARE was the freedom and ownership of the project. Katie and I were essentially told from the beginning, 'we want to do a failures analysis, can you figure out how?'. This was great because it meant we could try different avenues to assess which was the most effective. It also meant that Katie and I were essentially the only ones working on the project and so became the sort of 'experts' of CARE failures. This has to be down to having a great supervisor who supports us both in our efforts and believes in our abilities which is really lovely.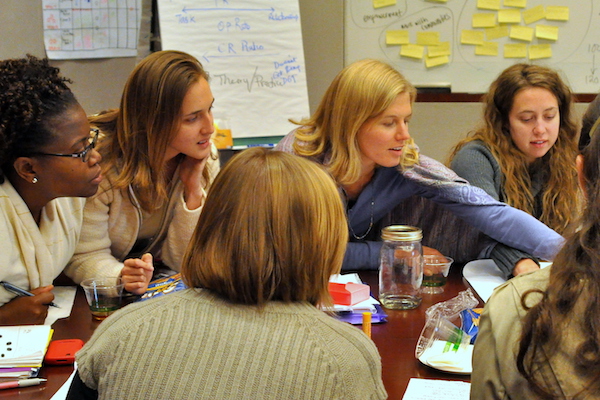 Curriculum
The Emory MDP curriculum combines natural, social, health sciences and management.
See Academic Overview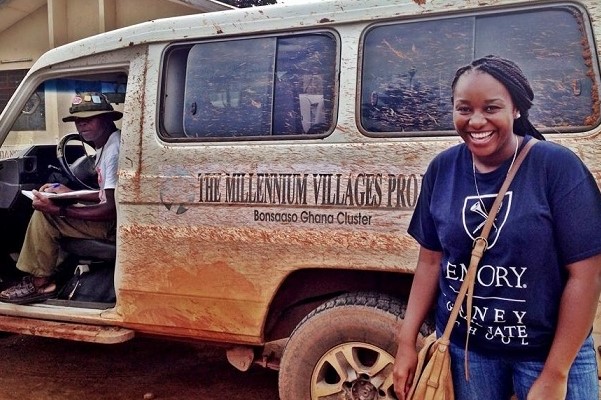 FIELD PRACTICUM
The Field Practicum is a core component of the Emory MDP curriculum.
Learn About Fieldwork