Bella Cockerell Supports the Georgia Muslim Voter Project
Bella Cockerell Supports the Georgia Muslim Voter Project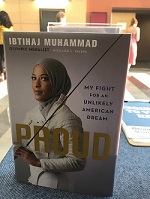 As an admirer and employee of the Georgia Muslim Voter Project, MDP 2021 Bella Cockerell attended the book signing of Ibtihaj Muhammad's "The Proudest Blue" on September 12th. Muhammad is the first female Muslim American to medal at the Olympic Games, the first Muslim American woman in hijab to compete for the United States in the Olympic Games, and named one of TIME's 100 Most Influential People.  
Regarding her participation, Cockerell commented, "I'm here tonight not only to meet this amazing woman but also as an employee of Georgia Muslim Voter Project helping those still needing to register to vote or update their voter registration".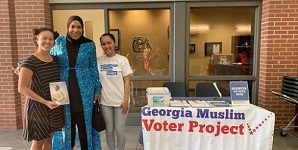 Bella received her bachelor's degree in Education and Spanish from Wagner College in Staten Island, NY. After graduating, she served as a Community Development Advisor and English Instructor with the Peace Corps in Kosovo from 2015 to 2017.  We are excited to welcome Bella to Emory as part of the MDP 2021 cohort.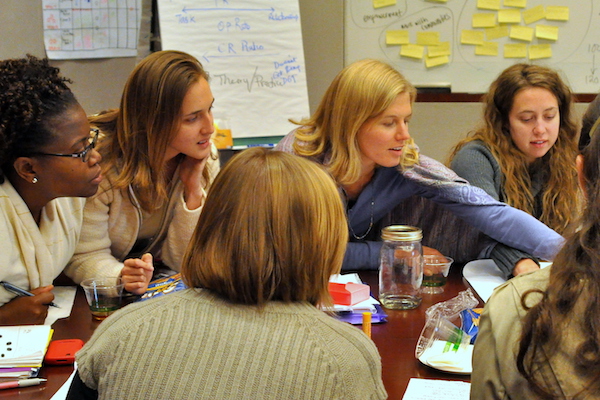 Curriculum
The Emory MDP curriculum combines natural, social, health sciences and management.
See Academic Overview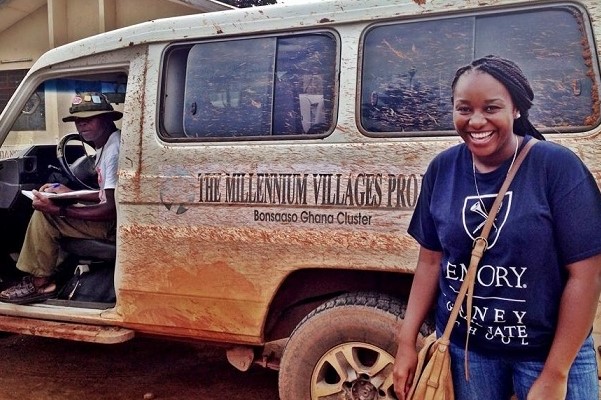 FIELD PRACTICUM
The Field Practicum is a core component of the Emory MDP curriculum.
Learn About Fieldwork