Taking Spanish Learning to the Next Level
Taking Spanish Learning to the Next Level
MDP offers students opportunities to practice their French and Spanish language skills through student-led language tables. This year, Spanish table discussion leader Adriana Vaca, MDP 2021 has put her unique spin on the Spanish table by providing students with a chance to learn more about Spanish-speaking culture. Language tables are traditionally a 1-hour student-led discussion to practice communicating in either Spanish or French. However, Adriana has created a curriculum with programs several times per month that exposes students to the Spanish language, culture, and its interaction in the United States. From Bogota, Colombia, Adriana hopes to expose her peers to the beauty of her home and region through these weekly exchanges.

Adriana stood out from other leader candidates because of her vision for Spanish table. She reflected, "I wanted to show that you live a language, you don't just speak it. I didn't want it to be a grammar class because you can Google that and use Youtube and use Duolingo. I wanted it to be an experience." In addition to the weekly language sessions, Adriana invites students to programs such as salsa dance lessons, eating Colombian food, and discussing the incorporation of gender inclusive terminologies in the Spanish language.

The effort that Adriana has put into developing the Spanish table program has impressed both MDP students and administration. The program has made the Spanish language accessible to all students regardless of their language level due to the variation in interactions and her flexibility. Adriana remarks, "I wish people would know that you don't have to speak Spanish to be a part of us. You just have to want to interact with the culture and we'll make it work." Adriana makes time every week to meet with students in groups, individually, and on the phone to encourage students in their language learning.

Adriana's work with the Spanish table this year reflects the importance of building community and understanding despite language and cultural differences. As an international student, she understands the challenges of living in a multilingual culture and the power of language to break down barriers. "I see a lot of immigrants and I see a lot of Spanish speakers who don't relate themselves to Americans because they're afraid of a lot of things. By bringing a face to Spanish, I thought that I could bring empathy. Hopefully, that will translate into people getting to know other people."

Adriana invites all MDP students to join her for the restart of Spanish table at the beginning of the Spring 2020 semester.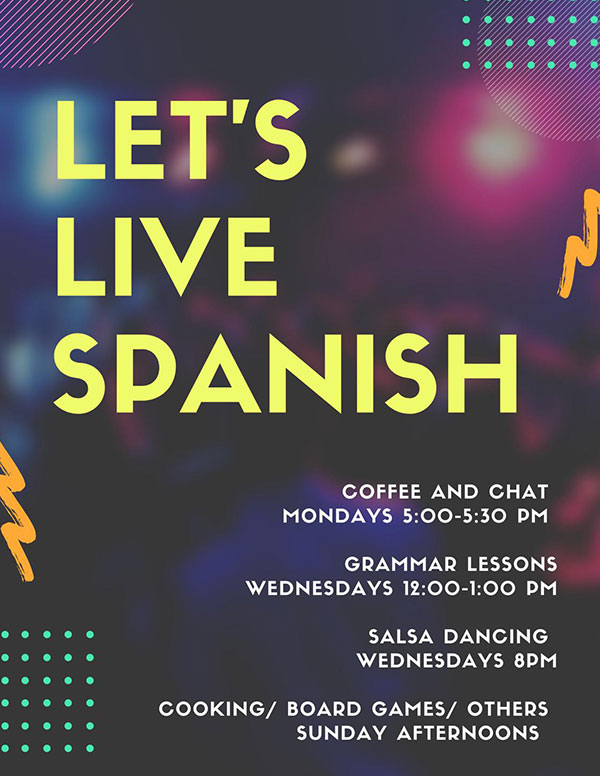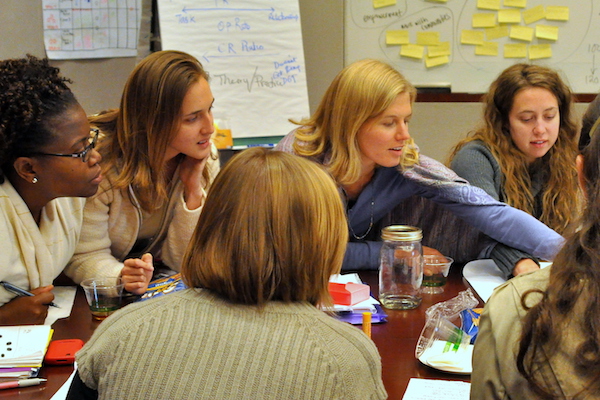 Curriculum
The Emory MDP curriculum combines natural, social, health sciences and management.
See Academic Overview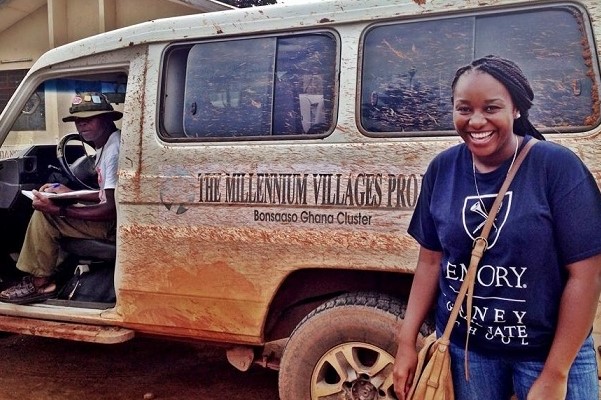 FIELD PRACTICUM
The Field Practicum is a core component of the Emory MDP curriculum.
Learn About Fieldwork