RPCV Reflections: Peace Corps Week 2020
RPCV Reflections: Peace Corps Week 2020
Peace Corps service can be a formative and meaningful experience for the development practitioner. To celebrate Peace Corps Week, we sat down with some of the RPCVs in the MDP Class of 2021 to hear some of their reflections from their Peace Corps service. 
Please say hello to: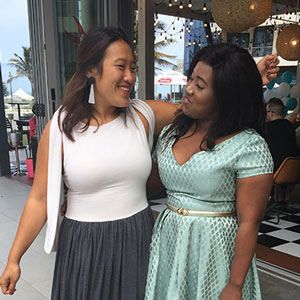 Jeanette Au
Country of Service: South Africa
Years of Service: 2016-2019
Position: School and Community Resources Project Volunteer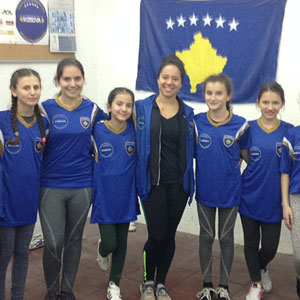 Bella Cockerell
Country of Service: Kosovo
Years of Service: 2015-2017
Position: TEFL Teacher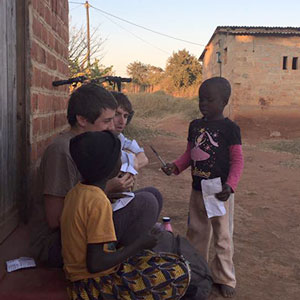 Ryan Cruz
Country of Service: Zambia
Years of Service: 2016-2018
Position: Rural Education Development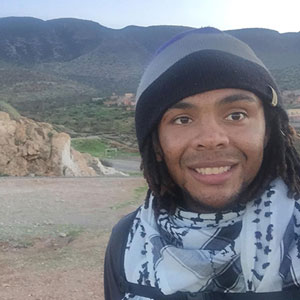 Josh Griffin
Country of Service: Morocco
Years of Service: 2016-2018
Position: Youth and Development Specialist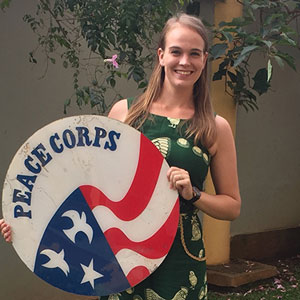 Rebekah Koch
Country of Service: Cameroon
Years of Service: 2016-2019
Position: Secondary Education Volunteer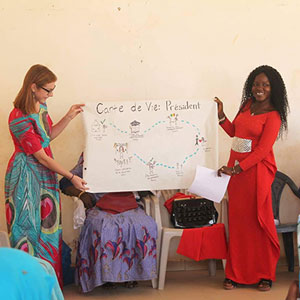 Jamie Lutz
Country of Service: Senegal
Years of Service: 2016-2018
Position: Urban Agriculture Extension Agent
Why did you decide to join the Peace Corps?
Ryan: I learned about Peace Corps about a year before I left to go to Zambia at a study abroad fair that I co-organized as a study abroad advisor at my undergrad. After studying abroad myself in 2014, I was eager to travel overseas again and Peace Corps was the perfect opportunity for me to do that and to gain professional experience at the same time.
Jeanette: I decided to join the Peace Corps because it was a paid opportunity to travel, to learn a language and live in another country for an extended period of time (longer than a vacation). It was also an opportunity to see and experience examples of 'development' at a grassroots level.
Jamie: I joined the Peace Corps in order to work directly with smallholder farmers in the Global South. I had previously learned about traditional farming practices, sustainability, and the impacts of climate change from an academic perspective, but I wanted to learn more about how these things impacted individual farmers and communities from the people who were involved in and reliant upon subsistence farming on a daily basis.
What is the most memorable moment from your service?
Josh: I had a lot of hardships throughout my service and really questioned myself and if I made some kind of impact. It wasn't till my very last day when I was giving things away to people in my community that I realized that my time in Beni Ayat mattered. I'll never forget giving my spices to the owner of the only restaurant in my community. I explained to him that I was leaving and thanked him for all of his great meals. He gave me a hug before I walked away, it was the type of hug that a father gives his son. It was in that moment that I felt the whole community hugging me. So, October 31st, 2018 is the day I realized my presence mattered.
Rebekah: During my second year, the teachers at my school held a bbq dinner one evening at the house where they lived together. I had been so shy my first year that I was still getting to know teachers and rarely spent time at the house since I felt that it was intrusive to do so. One of the teachers formally invited me (something that I told him was important in my culture) and I spent the evening with them. We grilled fish, drank and danced until 2am. It was the first time that I spent significant time with my colleagues and I felt as though I was a part of a community.
Bella: There are millions to be honest, but starting an Olympic Weightlifting club in my village with the help of the Olympic Weightlifting Federation of Kosovo was a big moment. Even more so, after months of practicing this brand-new sport, watching my amazing little ones actually compete in a real tournament in the capital was beyond words. I miss them so much.
What is a lesson that you learned during your service?
Jeanette: Building relationships is more important and beneficial to anything else when you are in the field.
Jamie: My experience in the Peace Corps helped me to see first-hand how essential it is for development efforts to come from the community and be tailored to local needs and aspirations. There were many times throughout my service when programs which had been designed by various external institutions (the Peace Corps, USAID, the Senegalese government, Plan International, and others) were completely unsuited to the needs of the community where I lived, yet the institutions continued to try to convince people that they were necessary. If they had taken the time to listen to local community members instead of pushing their own agendas and understandings, many of the program challenges and failures might have been avoided.
How has your Peace Corps service shaped your experience thus far in MDP?
Bella: I think I'm able to look back on "projects" I did with a more critical eye now. I often feel I 'did development' like the people we read about and am embarrassed for it but hope to use it as a learning experience. Peace Corps is also what drove me to this program so I'm grateful to be able to sit in class and reflect on my mistakes and shortcomings while trying to figure out how to be better.
Rebekah: I reflect a lot about my Peace Corps service during MDP, specifically in thinking about what I would do differently now and what lessons I learned from Peace Corps that I hope to carry forward into my future development work.
Jeanette: The critical lens we use to view development has given me the vocabulary to explain, critique, and understand my Peace Corps service. When we speak about different methods or theories in class I am able to visualize similar experiences I've seen or had. Being able to visualize these theories and methods in context has helped me to engage deeper with the material.
The theme for this year is "Building the Future". What hopes do you have for development practice moving forward?
Josh: For more of our society to become more informed about what they consume impacts lives across the world. By choosing to be uninformed and unaware you are allowing yourself to be a part of the development problem(s). My hope for the future is that the global north relinquishes its power hold on the global south, and countries in the global south to determine their own destiny by utilizing their own resources and creating economies that work best for them. It'd also be great to see more ethnic minorities in development.
Ryan: I hope that the critical lens which we are utilizing in MDP can be turned into pragmatic action which betters development practice (when it is decided that it should even be done at all in the first place).
Jeanette: Large systematic changes will not happen overnight, however, it would be ideal if we can all keep inching towards systematic reform through resistance and activism. My hope is that donors, stakeholders and all other parts of the development alliance can be brave and break the cycles of mainstream development that serves only themselves and not the intended beneficiaries.
Anything else you want to share with us?
Josh: Peace Corps is one of the hardest experiences you'll ever have but also the most rewarding. I'm 100% glad I did Peace Corps, I'm a better person for it.
Ryan: Peace Corps made me realize how little of what I perceive to be necessities in life are not. The onus for reducing consumption needs to be more squarely on those who consume more and not on those who already don't.
Thank you for sharing your service with us. Happy Peace Corps week to all PCVs and RPCVs!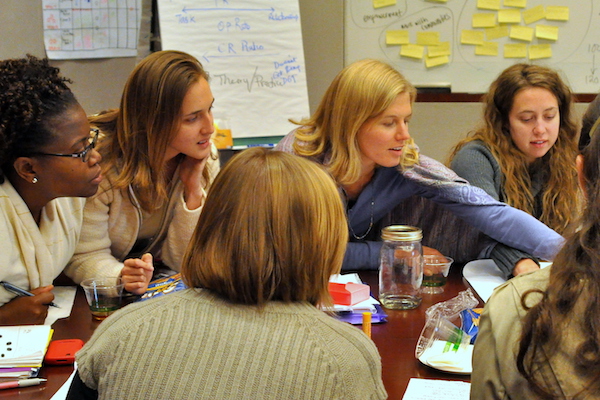 Curriculum
The Emory MDP curriculum combines natural, social, health sciences and management.
See Academic Overview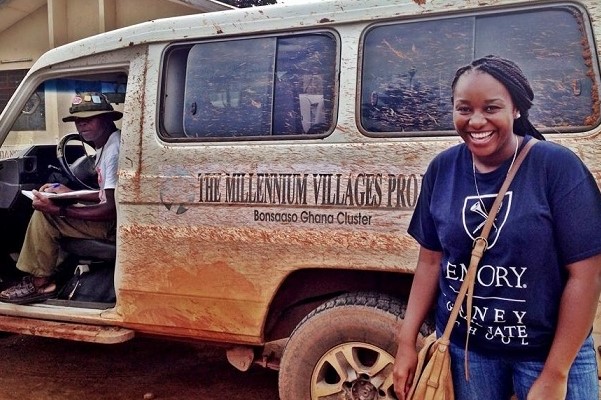 FIELD PRACTICUM
The Field Practicum is a core component of the Emory MDP curriculum.
Learn About Fieldwork