John Blevins
John Blevins
Associate Research Professor, Hubert Department of Global Health, Rollins School of Public Health
Biography
Additional Appointment(s):
Candler School of Theology
Career Overview: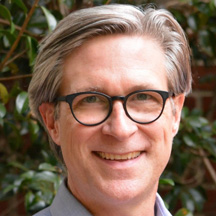 My professional career has, in various ways, kept me in the intersection of religion and health. Upon graduating from seminary, my first job was to work as a chaplain to adults and children with HIV/AIDS in Chicago. In the early 1990s, an era of antiretroviral monotherapy when only 4 drugs were approved to treat the virus, this work made me keenly aware of the power of religion in ways conducive to health and in ways that exacerbated illness. In contexts outside of chaplaincy, I have worked in the outpatient HIV clinic at Grady Health System in Atlanta, where I coordinated patient education; as coordinator for clinical education on mental illness and substance abuse as co-morbidities in HIV clinical care in the School of Medicine at Emory; as a psychotherapist at Grady's HIV program and in private practice; and as a faculty member at Rollins and in the School of Theology at Emory.
My current research and practice examines the intersections between religion and public health and development in domestic and international contexts, particularly in Kenya. Current projects include an initiative to identify community health assets in the informal settlements of Nairobi and then to mobilize those newly-identified assets in order to address social drivers of HIV risk, a community health assets mapping initiative in Botswana, and HIV prevention initiatves with men who have sex with men in Kenya. I have worked with the Council of Churches of Zambia on HIV prevention efforts through their community based program called Circle of Hope, have been part of international applied research on religion, health, and sexuality in southern and eastern Africa, and am part of the International Religious Health Assets Programme at the University of Cape Town.
Areas of Interest/Research:
Behavior and Health
Community Based Research
Faith Based Health
Global Health
HIV/AIDS
Sexual Behavior
Selected Research Projects:
Community Health Assets Mapping and Mobilization Project: Identifying the Resources of the Mukuru kwa Njenga Informal Settlement of Nairobi, Kenya
Religion and Adolescent Sexual Health: Cross-Site Analysis Between Atlanta, Johannesburg, and North Carolina
Selected Publications:
John Blevins
Tough Negotiations: Religion and Sex in Culture and in Human Lives
When Religion and Health Align: Mobilising Relious Health Assets for Transformation
John Blevins
Becoming Undone and Becoming Human: Sexual and Religious Selves in the Thought of Michel Foucault and Judith Butler
Queer Religion
John Blevins
Broadening the Family of God: Debating Same-sex Marriage and Queer Families in America
Theology and Sexuality
12: 63-80, 2005.
John Blevins
Different Subjects: Postmodern Selves in Psychology and Religion
Pastoral Psychology
57: 25-44, 2008.
John Blevins
Hospitality is a Queer Thing
Journal of Pastoral Theology
19: 104-117, 2010.
John Blevins
Something to Prove?: Pastoral Theology and Practice in the Context of Evidence-Based Outcome
Practical Matters
3: 2011.
http://practicalmattersjournal.org/issue/4/practicing-matter...