A Response to the Specialty Coffee Pricing Crisis
A Response to the Specialty Coffee Pricing Crisis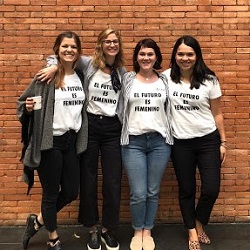 Around 125 million people worldwide depend on coffee for their livelihoods.  Many of them, however, are unable to earn a reliable living wage from the coffee they produce.  MDP students Andrew Harrison and Kayla Bellman headed to the source to learn alongside nine Guatemalan Women coffee producers through a facilitation workshop centered around two themes: storytelling and cost of production.
---
Around 125 million people worldwide depend on coffee for their livelihoods. It is the most valuable and widely traded tropical agricultural product and is mainly produced by smallholder farmers. Many of them, however, are unable to earn a reliable living wage from the coffee they produce (Fair Trade).
Most coffee, with Brazil as the exception, is harvested by hand, picking each ripe cherry with precision as it reaches the ideal size and bright red color.  This task is largely done by day laborers of all sorts; men, women, and families. In Guatemala, half a million people work in the coffee supply chain, the majority as pickers. Last year, Guatemala produced 4,599,266 pounds of coffee. Ironically, the total revenue of the Guatemalan coffee sector is less than the taxes generated from the Coffee Industry in the United States (Anacafe).  
To this extent, specialty coffee producers have raised serious concerns about how much they receive for their coffee. Not surprisingly – numerous studies in different producing countries have revealed that the prices paid for green specialty coffees often don't cover the cost of production, let alone allow farmers and their families to thrive (Daily Grind).
In response to this "Specialty Coffee Price Crisis", an interdisciplinary team of Emory students headed to origin to learn alongside nine Guatemalan Women coffee producers and facilitate a workshop centered around two themes: storytelling and cost of production. MDP students Kayla Bellman (2020) and Andrew Harrison (2019) were amongst the group of bilingual facilitators and mentors.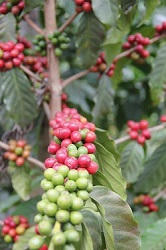 Producing coffee is not a simple task and many farmers will tell you that throughout the process it can feel like there are more opportunities for things to go wrong, than right.  The volatility of the C-price has only exaggerated the obstacles coffee producers already face. The C-price, the Coffee C contract, is the world benchmark for Arabica coffee and in 2018 was routinely less than $1/lb USD.  The workshop aimed to establish resiliency amidst the myriad of challenges through storytelling and honed in on the understanding of the cost of production. Foundation to this workshop is the belief that by helping producers understand their numbers and narrative, they can own their side of the transaction.
You might be wonder, "why women?".  As you might recall, the impetus for this workshop is the pricing crisis affecting specialty coffee.  Currently, women perform a majority of the field work, harvesting, and sorting in the cultivation of coffee; however, they are underrepresented in transporting, exporting, and ownership of coffee farms. Therefore, these market challenges are amplified for women farmers.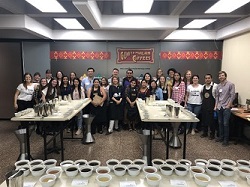 Though held in Guatemala City, Guatemala, this workshop attracted the attention of coffee producers from different regions throughout the region. From the frigid highlands of Quetzaltenango to the warm, rolling hills of Esquipulas, farmers traveled from near and far to participate in this three-day workshop.  Each woman producer was matched with a student pair of which they began communicating and working with prior to the workshop. After weeks of gathering financial records and discussing administrative details, when the student team finally arrived in-country, they were more than eager to meet the women they would be working with.   Over tostadas, the student-producer pairs continued to foster relationships, slowly beginning to understand why the other was invested in the theme of storytelling and cost of production.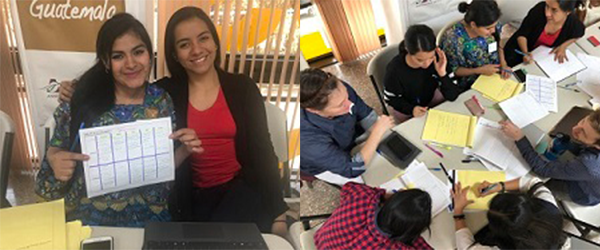 The next 2.5 days would be jam-packed full of conversations, activities, working groups, and - of course -  coffee. The first day was centered around storytelling as a way to recognize the contributions of women and their investments in farming as important and uplifting.  The following day was spent thinking about the cost of production and the sustainability of the coffee sector. Most, if not all producers, want to be proud of the farm business that they have devoted themselves to and ultimately want to leave this legacy to their children.  As the burden of the decreasing margins is unduly placed on countries of origin, many young peoples are opting out of the industry in the search of a more stable career. As such, more and more farms will struggle to find the next generation to take over.  To ensure that young peoples can stay in the coffee business, it is imperative that the business can meet its financial goals.  

The final day, facilitators positioned participants coffee in the historical and present pricing context utilizing the Specialty Coffee Transaction Guide, a pilot project comprised of anonymized data from data donors – roasters, importers, exporters, and others – who provide detailed contract data covering specialty coffee transactions from recent harvests.  By understanding what producers of similar locality, size, and quality have received for their coffee, producers can begin to look beyond commodity reference prices and decide how they will approach the upcoming 2019 harvest season.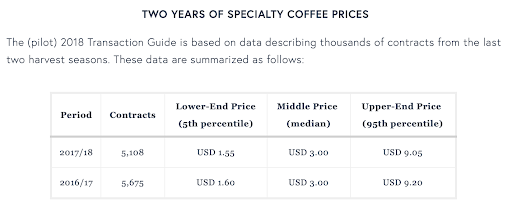 While the future of coffee is uncertain, one thing isn't; el futuro es feminino.
Link video: https://www.youtube.com/watch?v=41O5mTJ_tnU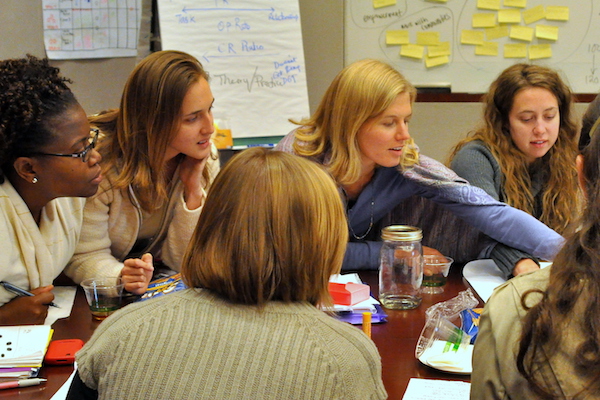 Curriculum
The Emory MDP curriculum combines natural, social, health sciences and management.
See Academic Overview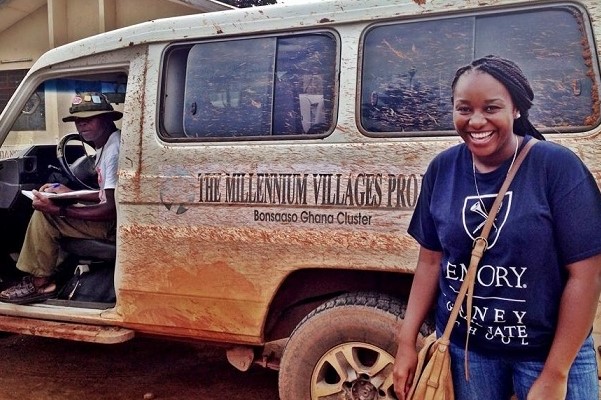 FIELD PRACTICUM
The Field Practicum is a core component of the Emory MDP curriculum.
Learn About Fieldwork