Peace Corps Week 2019
Peace Corps Week 2019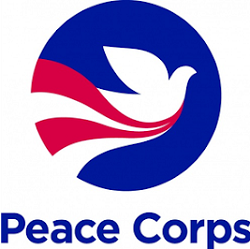 Peace Corps Week commemorates President John F. Kennedy's establishment of the agency on March 1, 1961 and celebrates all the ways that Peace Corps makes a difference at home and abroad.
---
"Peace Corps Week commemorates President John F. Kennedy's establishment of the agency on March 1, 1961, and celebrates all the ways that Peace Corps makes a difference at home and abroad" (Peace Corps).  February 24 - March 2, 2019 the global community of Return Peace Corp Volunteers (RCPV), advocates, and communities will celebrate the legacy of Peace Corps through acts of service, story slams, film screenings, and much more!
The Emory Master's in Development Program (MDP) is grateful to have educated a myriad of RPCVs throughout its tenure. This year, we celebrate Peace Corps Week with seven MDP RPVCs who have served in distinct countries and communities.
Having spent over two-years in often rural development contexts across the globe, RPCVs bring a unique vantage point to the classroom and the program.  Their experiences and commitment to development make them strong candidates for Emory MDP, which is why we now participate in the Paul D. Coverdell Fellowship Program. Through this program, Emory MDP provides financial support to returned volunteers, equal to at least 25% of the program's tuition. As a Coverdell Fellow, "RPCVs are required to complete substantive, local internships connected to their program of study in underserved American communities" (Emory MDP).
This year's Peace Corps Week theme is: "A day in the life…" and since RPCVs always have great stories to tell about their service, we asked some of ours to tell us a few!
Katie Pons, Class of 2019

Country of Service: Ghana

Years of Service: 2015-2017

Project: Health

Laura Linde, Class of 2020

Country of Service: Nicaragua

Years of Service: 2015-2017

Project: Environment

Alexis Delahaut, Class of 2020

Country of Service: South Africa

Years of Service: 2016-2018

Project: Schools and Community Resource Volunteer

Ian Hamilton, Class of 2020

Country of Service: Zambia

Years of Service: 2015-2017

Project: Rural Education Development

Marc Anthony Branch, Class of 2019

Country of Service: Peru

Years of Service: 2013-2017

Project: Community Health
Kayla: So, why did you join the Peace Corps?
Katie: After many international service opportunities in college, I wanted to get more experience to better understand international development and I'd heard great things about the Peace Corps from many RPCVs. Additionally, it was an RPCV who first made me question my role in international service, which was foundational in making me eager to seek out a more integrated experience, which Peace Corps boasts. I was woefully unprepared for what I was about to experience but also overly eager for the 'Peace Corps experience'. Ultimately, I failed a lot, learned a lot, and grew even more.
Ian: There's always been a part of me that wanted to join Peace Corps. Call it a calling, but I felt like it was something I was meant to do! I love learning about new cultures and languages, meeting interesting people, and working with communities to achieve a common goal.
Alexis: I didn't have any interest in working in development during my undergraduate career, which was in English Literature. Towards the end of my degree, I became frustrated with what I perceived was an academic ambivalence to apply theory to 'the real world'. I began to peruse opportunities in social justice and anti-poverty work, and stumbled upon Peace Corps. I abandoned my literary trajectory and here I am. Everything happened so quickly.
_________
Kayla: Okay, so you arrived and then what? Tell me what your average day looked like?
Katie: There was definitely no average day! I woke up in the morning around 5am with the morning announcements and then after that did one of a variety of things- work at the clinic, work in the classroom, chat with my friends, chores (fetching water, laundry, sweeping, etc. although I received a LOT of help with all of these tasks), reading in my hammock, failing to grow moringa plants, going for very sweaty runs, attending local events (interestingly, funerals are ALL THE FUN in Ghana), travel to market to stock up on groceries, etc.
Laura: Wake up, coffee and breakfast, go to school, home for lunch, other work in the afternoon or go visit people or nap or read or hammock or watch a movie with my host nieces and nephews, go for a sunset run, marvel in the beauty of the campo and volcano chain as the afternoon heat breaks, shower, dinner with the family while we watch Caso Cerrado then whatever novela is on at the time, tuck myself in to my mosquito net to sleep, repeat
_________
Kayla: While I am sure there were many incredible moments, can you tell me about one of the most memorable?
Marc Anthony: Going to my community for the first time. After a day of training and meeting my host dad, we headed to my new house. When we got to the house, he told me to drop my stuff off so we would go to the soccer court to hang out. I was exhausted, but couldn't say no. As we head up the hill to the court, the whole community was there to welcome me with a big party. There was dancing, a small band, music, and a ton of food. They cooked me guinea pig, which is for special occasions. Afterwards everyone crowded around me, shook my hand, did introductions, and I had to speak to the giant crowd for the first time in Spanish. I doubt they could understand me, but they were nice about it. I later found out that they all pulled money together to plan and host the party. I'll never forget it.
Ian: Leading the provincial Girls Leading Our World (GLOW) camp with two of my close Peace Corps friends solidified my track as an international development practitioner.
Laura: The most memorable moment changes day to day, but one really good one was the first time I was walking down the street and one of my students yelled out "Adios, Profe!" from his house. (Note: in Nicaragua, you say adios to people as you pass them in the street or if someone passes your house and you want to say hi. It's used as an acknowledgement or greeting, but the literal translation is saying goodbye.)
_________
Kayla: It is evident that you all worked hard, but now I want to hear something funny.  
Marc Anthony: One of my first experiences gone wrong in my community was figuring out how to shower. At my house, the shower was in the front yard and there was only a tarp that was meant to shield you from everyone. Well, I was too tall, and tarp barely covered me (reaching just below my chest). As I am showering, the wind starts to blow the tarp while people, cars, and buses start to drive by and everyone can see me..
I never used the shower again and started bucket bathing.
Alexis: On my first day of school, I was sitting in the Grade 5 class marking exams with my colleague. A boy told me there was a spider on my back and gave a convincingly enough face of terror that I screamed and took my entire shirt off. There I was - standing in front of thirty 10-year old's in my bra. There was no spider. I started crying because I was laughing so hard, and my kids were literally on the floor in hysterics. They never forgot it. For two years we talked about this incident.
____________________
While the variability of the Peace Corps experience is immense, there are commonalities in their service that create an unbreakable bond between RPCVs.  Most exemplary of this truth; when asked what they missed the most, all said "my host family".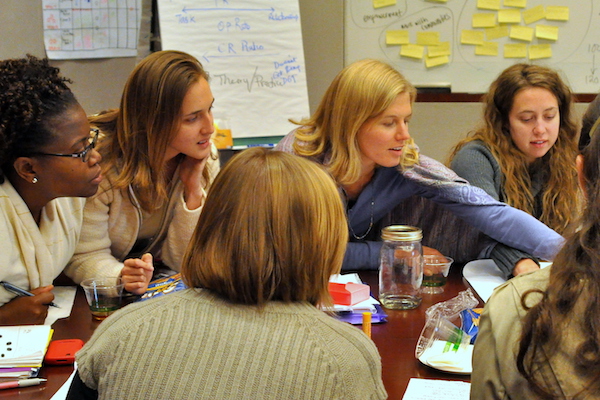 Curriculum
The Emory MDP curriculum combines natural, social, health sciences and management.
See Academic Overview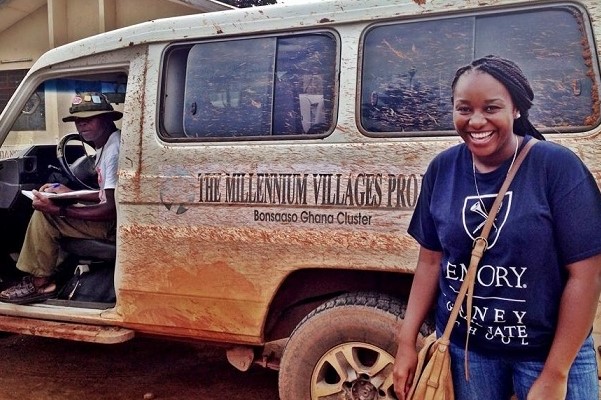 FIELD PRACTICUM
The Field Practicum is a core component of the Emory MDP curriculum.
Learn About Fieldwork