MDP Alumna Raven Hinson shares her experience with Civic Dinners
MDP Alumna Raven Hinson shares her experience with Civic Dinners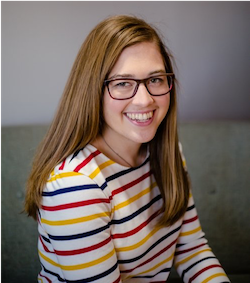 Raven Hinson is a 2018 MDP Alumna,  currently working as a Research Associate for the Barna Group. You can find more about Raven by visiting her website at https://www.ravenhinson.me.
---
There is one place we used to cherish, but now take for granted; a place that has the power to unite people and have a transformative impact on the relationships around us- the dinner table. With all that we take on in our day to day lives, how often do you sit at a dinner table with others and just talk? No phones, no work, no distractions; just you and friends enjoying one another's presence and ideas. If the answer is not often, you are not alone. However, the interdisciplinary movers and shakers at Civic Dinners invite you to join them at the table!
Raven Hinson, MDP 2018 Alumna, recently worked with Civic Dinners, which serves as a platform to bring people together to have critical conversations. At a time when the socio-political climate in the U.S. is growing increasingly divisive and toxic, Civic Dinners seeks to engage people in a more fun and meaningful way to discuss the issues of today. Raven said, "I decided to host a civic dinner because I wanted to do what I could as a citizen to help make the city of Atlanta better." The way it works is, the platform gathers a group of 6-10 people, the dinner host selects a theme that comes with 3 big questions to discuss, and guests around the table are given equal time to share their opinions on the topic at hand. Simply put, Civic Dinners provides the framework and the dinner guests bring their ideas. Specifically, Raven says the dinners sponsored by the Atlanta Regional Commission that she partnered with, "were about wanting feedback and input from local citizens to include in the future plans of Atlanta.
Raven hosted two dinners herself with the goal of, "meeting other people in Atlanta and learning more about the future of development in the city." And, when she wasn't hosting, she attended dinners! In total she attended five Civic Dinners centered around a range of themes, such as "Our Future Atlanta," "Mobility," "Affordable Housing," "Bridging the Racial Divide," and "The Voice of Women." Given the past, present, and potential future of Atlanta, these are all important themes that can elicit passionate responses, especially when they personally affect you.
Managing civil discourse in diverse settings like Atlanta can be delicate, but it helps break down the silos we live in so that we are more integrated and closer as a community. It's rare we even know our neighbors. Civic Dinners can help bridge the divide present in communities around the country. Raven said her favorite thing was, "I have learned how much people care about bringing change to the world and want to create a better tomorrow. There are so many people out there with so many perspectives to share."
A united community, through collective impact efforts, has a stronger chance to mold their neighborhood into what they envision it to be. In some cases, there are concrete actions that result from these dinners. In Raven's experience, she notes, "the result of those dinners that I have attended have mostly been an increase in the connection I have felt to the city of Atlanta because you meet a lot of people who are fairly involved and want to bring positive change to the city." However, fostering connections is the one of the first steps to building stronger communities.
If you are interested in attending and/or hosting your own Civic Dinner, check out their webpage for more information!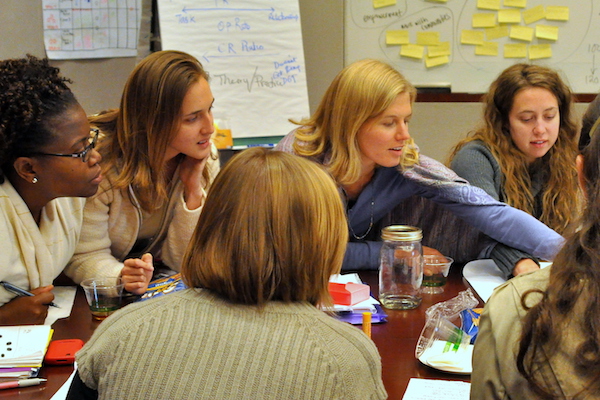 Curriculum
The Emory MDP curriculum combines natural, social, health sciences and management.
See Academic Overview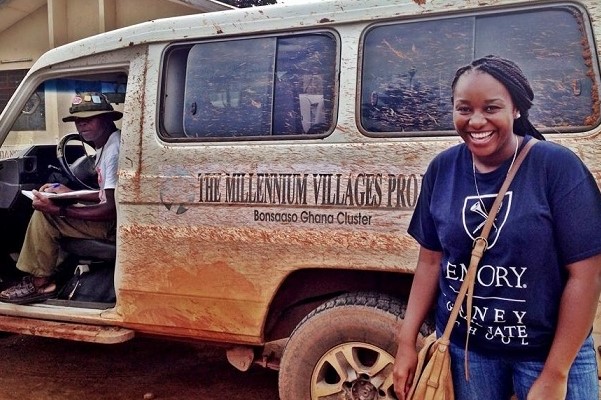 FIELD PRACTICUM
The Field Practicum is a core component of the Emory MDP curriculum.
Learn About Fieldwork
Mallory goes to Washington! 🏛️
.
.
.
Go read about Mallory St. Claire's (@mgstclai ) trip to DC with Habitat for Humanity's Terwilliger Center to attend the SEEP conference. Link in bio. #EmoryMDP#StudentSpotlight #MDProud
Photo 1 credit: © mari matsuri
Photo 2 credit: Sheldon Yoder
A post shared by Emory MDP (@emorymdp) on Jan 2, 2019