Spotlight on Marc Anthony Branch
Spotlight: Marc Anthony Branch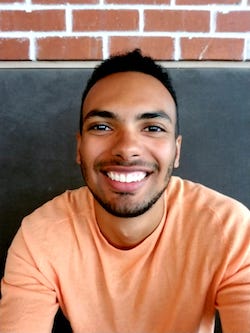 MDP student Marc Anthony Branch is a go-getter.  Confident of the future he wants, Branch makes ambitious goals and puts in the work to achieve them.  With one semester remaining, we wanted to pick Branch's brain about his experience as a development student and practitioner.
Here are a few of his answers.
---
Q: What made you decide to pursue a Master's in Development Practice?
A: I was finishing up my Peace Corps service and thinking about my next steps. I loved what I was doing, but most of the jobs I wanted required a master's degree. As I was exploring different programs, I noticed that standard international development programs focused primarily on theory. While I wanted theory, I also wanted something practical. I came across the MDP model and liked the interdisciplinary focus. During my Peace Corps service, I saw how different institutions didn't understand one another or work together which only stymied development progress. I, therefore, wanted a program that provided the technical skills, in addition to theory, to be that connecting piece that could unite various development actors.
Q: How do you envision applying this program to your future career?
A: Development is a broad field and I have too many interests to narrow myself into one area. I try to define my professional goals based on the values of an organization; a plan or strategy can change as long as the goal stays the same. Therefore, my goal after graduation is to work for an agency that places value on human connections and capacity building to generate sustainable differences that improve the human condition. It is key to invest in one another, as people can adapt to meet the evolving needs of society through what is considered sustainable development in that point in time.
Q: How has your perspective on development changed?
A: Overall, my perspective of how the development industry functions has shifted. You want to be able to believe the successes you see and read about, but I now dig deeper and poke holes into these jargon-filled narratives to unveil the truth. Part of this sector is fueled by altruism, but that just isn't good enough when dealing with peoples' lives. Thanks to MDP I feel that I have a more critical and analytical lens that I apply to the development sector. Every value I had was questioned, but in a good way, so that I can point out power hierarchies and unjust systemic issues, evaluate the true intentions of development institutions, understand how development really affects "beneficiaries," and to also be more aware of my how my positionality affects the development work I do.
Q: What was/is one of your frustrations with the field of development?
A: One of my biggest frustrations with the field of development is the overall lack of transparency and accountability. However, there does seem to be a trend to use more monitoring, evaluation, accountability, and learning (MEAL) practices to not only design and implement stronger programming, but to collect the proper data evaluate the efficacy those programs. If we can start to admit failure when it happens, we can begin to move forward as an industry towards actual innovations and tailored solutions that meet the needs outlined by communities.
Q: What was your favorite class? Why?
A: This is a tough question. I've had quite a few favorite classes. However, one that stands out at this moment is a critical race theory class called Race, Class, and Justice in the Women, Gender, and Sexuality Studies Department. It was one of the most challenging courses I have taken, but I grew tremendously as a student. The material examined the theoretical underpinnings of how race manifests itself over time through discourse, institutions, and more. Though it was more U.S. centric, the material can be applied to international fields of study.
Marc Anthony Branch will graduate with his Master's in Development Practice in August of 2019.  After completing a practicum with Habitat for Humanity he hopes to acquire a position in program management or monitoring and evaluation for an organization with a positive office culture where people do good work and enjoy doing it.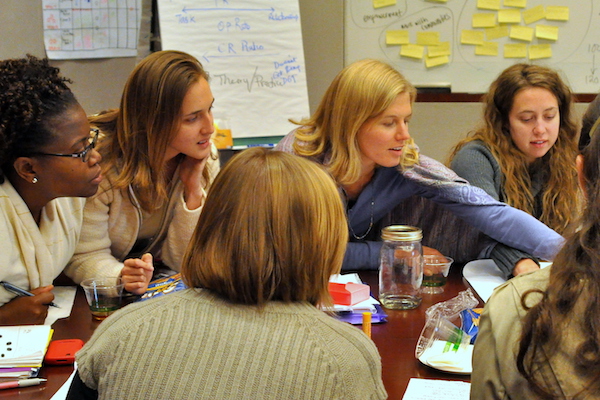 Curriculum
The Emory MDP curriculum combines natural, social, health sciences and management.
See Academic Overview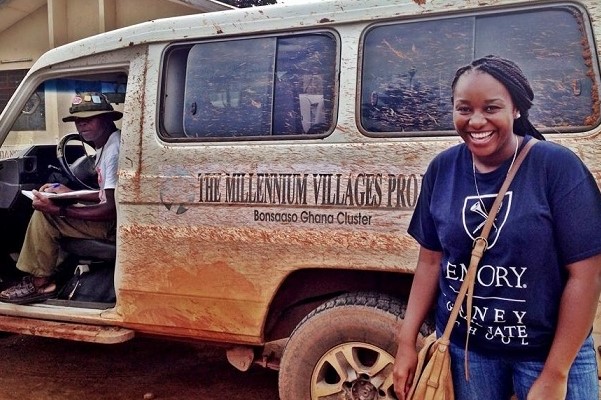 FIELD PRACTICUM
The Field Practicum is a core component of the Emory MDP curriculum.
Learn About Fieldwork