Labor of Love
Labor of Love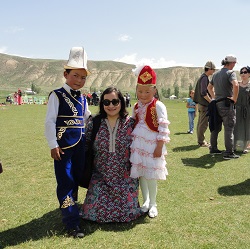 When you are dedicated and passionate about what you do, it naturally shines through. MDP 2018 Alumna Sidra Khalid can attest to this. After two years, Sidra's work in Kyrgyzstan materialized into a published training curriculum for Save the Children, entitled, "Choices."

---
We all know good work when we see it, but do we know how people produce it? The secret is love. When you are dedicated and passionate about what you do it naturally shines through. MDP 2018 Alumna Sidra Khalid can attest to this. After two years, Sidra's work in Kyrgyzstan materialized into a published training curriculum for Save the Children, entitled, Choices.
As part of their degree, MDP students spend two summers as embedded practitioners, in both international and domestic contexts, working with prominent development organizations. In preparation for her first practicum in 2017, Sidra landed a research fellowship with Save the Children that led her to Kyrgyzstan where she participated in an investigative project focused on understanding gender norms among young adolescents. Specifically, the purpose of the qualitative study was to interview very young adolescent (VYA) boys and girls age 10-14 with the intent of creating a comprehensive curriculum that challenged restrictive gender norms and promoted gender equality.
Choices was originally developed by Save the Children in 2009. However, the history of development shows that one successful intervention is not necessarily replicable in other places; there are more nuances to the local dynamics that determine a project's success. Therefore, Save the Children promotes the adoption and adaption of the Choices curriculum so that they are promoting gender equality in a culturally relevant and sensitive way. To this day, Choices has been adapted in ten other countries.
In the Kyrgyzstan adaptation, Sidra developed the interview tools, managed the data collection, and conducted the data analysis. Immediately following her first summer practicum, you would struggle to find Sidra not working to understand the data and agerly prepping for her second summer practicum looking at boys puberty knowledge and education. As a primary author of the curriculum, she has been working since August 2018 to finish the curriculum.
Just last month it was finalized and rolled out!
This curriculum is complete with seven activities intended to be used by, "teachers, social educators, heads of educational organizations, or any facilitators interested in incorporating gender equality activities targeted towards very young adolescents in their programming" (Choices 2019). These sessions use non-formal education techniques to facilitate difficult conversations and encourage kids to adopt positive gender roles and behaviors. In the last session, Choices includes a powerful individual call to action where adolescents are asked to make a choice- better your life and the life of those around you or remain silent and maintain the status quo by being complicit in perpetuating harmful gender roles.
Emory MDP is proud of Sidra and her team's labor of love.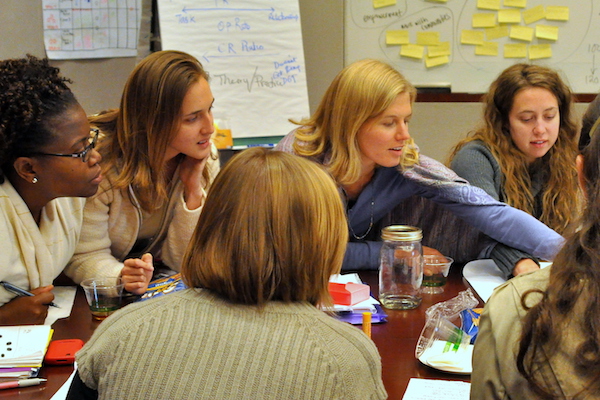 Curriculum
The Emory MDP curriculum combines natural, social, health sciences and management.
See Academic Overview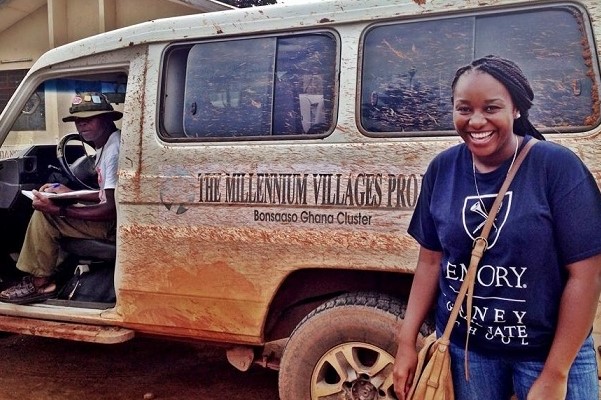 FIELD PRACTICUM
The Field Practicum is a core component of the Emory MDP curriculum.
Learn About Fieldwork