News and Events
MDP Student Represents Habitat for Humanity at SEEP Conference
This story was written by Mallory St. Claire, a 2019 MDP candidate currently serving as an intern with Habitat for Humanity.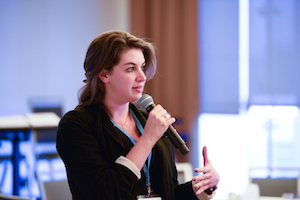 I have been working with Habitat for Humanity International's Terwilliger Center for Innovation in Shelter (Terwilliger Center) as an intern on their market systems team. Many of us know Habitat as a high-profile organization that mobilizes volunteers to build homes in their communities, but a good deal of Habitat's work is also focused internationally and on less "hands-on" work of building a home. The Terwilliger Center works to facilitate robust and inclusive housing markets in emerging markets through a variety of methods, including investments in housing firms, building capacity with institutions that offer housing microfinance products, and advising private organizations on developing pro-poor housing products.  
From October 1-3, I was able to attend the 2018 SEEP Annual Conference in Washington D.C. with my Terwilliger Center colleagues. The SEEP Network is an organization that connects international NGOs working in the areas of enterprise and economic development, microfinance, and market-based poverty alleviation.  The annual conference is an opportunity for network members to convene, collaborate, and learn from each other in peer-driven sessions.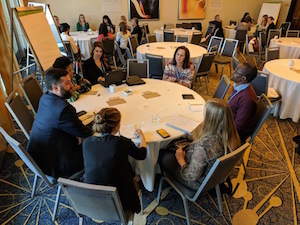 This year, my team hosted a peer learning session entitled "Beyond Commodities: Market-based Approaches Fit for Emergency Shelter Response."  This session was focused on organizations that seek to use market-based approaches to respond to emergencies, specifically those that displace people from their homes.  This is an incredibly complex field, mainly because how we build our homes is an interaction of social norms, available labor and shelter supply, technical knowledge, affordability, and housing policies.  In order to not disrupt local marketplaces for labor and housing supply, international development NGOs who respond to these types of disasters must be systemic, with many seeking to take a market lens to ensure that interventions don't unnecessarily distort the local market and cause more harm than good. 
This approach is important—it recognizes that markets exist in all areas of the world, not simply in cities or developed areas; and that an organization's response to social need can impact these markets.  Markets in turn shape the efficacy of humanitarian aid work and disaster response.  In the MDP program, we learn about the importance of understanding contextual factors that may be hidden or under-acknowledged by many official institutions; such as an informal market for housing, disaster relief aid, or construction labor.  By placing this locally-oriented approach at the center of our work, we as development practitioners can make projects and intervention efforts better responsive to the multi-layered, complex reality of the communities we serve.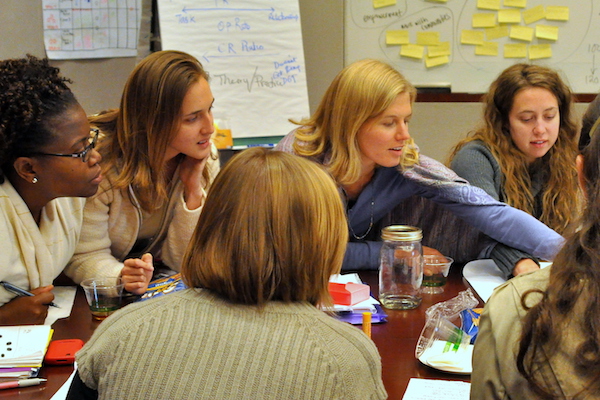 Curriculum
The Emory MDP curriculum combines natural, social, health sciences and management.
See Academic Overview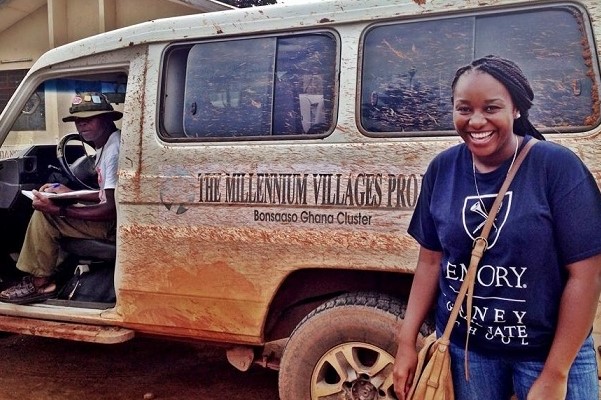 FIELD PRACTICUM
The Field Practicum is a core component of the Emory MDP curriculum.
Learn About Fieldwork