MDP Alumni Team Builds Community Center, One of the Largest Libraries in South Sudan
MDP Alumni Team Builds Community Center, One of the Largest Libraries in South Sudan
The Haddonfield Resource Center, soon to be renamed The Aweil Community Center ("the Center"), houses a library of new and used books, e-books, laptops, a computer lab, and space for community events in the city of Aweil in Northern Bahr El Ghazal State, South Sudan. Garang Buk Buk Piol (MDP '20) started the center in 2012 as a small reading area for children in Aweil. It then grew into a community space housed in a semi-permanent structure. Now, a fully-fledged, permanent building is complete and due to open this summer, thanks to a collaborative effort between Garang and his classmate Bianca Patel (MDP '20).
Garang came to Atlanta from Aweil in 2018 to pursue an MDP degree. He was later able to transition into an MDP/MPH dual-degree as a William H. Foege Global Health Fellow. While studying in the US, Garang managed to amass 3 metric tons of new and used books through donations and with help from Books for Africa. In January of 2020, Garang told Bianca about his work on the Center. Together, they planned and launched a crowdfunding campaign that raised $12,000 for the Center's development.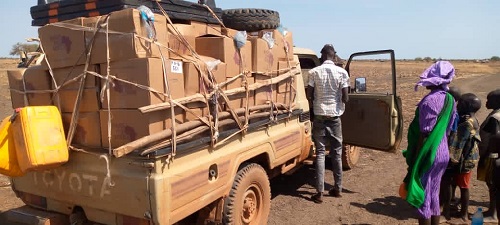 The Center's progress has been remarkably swift. By the end of 2020, Garang and Bianca had arranged to ship a whole pallet of books and a second pallet containing 535 boxes of books, 30 computers, 22 metal chairs, and 53 solar lamps. Now, both pallets have arrived, and 4,500 books from the second container have been delivered to Jarweng Primary School, a rural school in Awerial County, Lake State. The shipping containers will be converted into auxiliary space for the Center. Garang and Bianca are beginning their second round of fundraising for electrical wiring equipment, solar inverters and charge controllers, and building materials.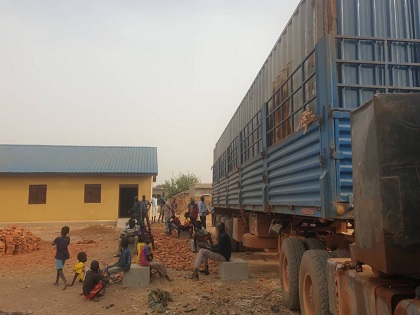 The project is dedicated to a financially transparent, community-centered approach that challenges and decolonizes typical narratives of aid and development. Once solar panels and batteries are fitted to the building, The Aweil Community Center will be up and running as a vital gathering area and one of the largest libraries in South Sudan—an inspiring example of asset-based and locally led initiatives for community development.