Current News and Events
Current News and Events
PAULITA BENNET-MARTIN AUTHORS ARTICLE ON OCEAN CONSERVATION
July 25, 2022
Paulita Bennet-Martin (MDP 2016) is a Belizean-American with a passion for the oceans. She is one of the authors of a recent article published in the high-impact journal Marine Policy, entitled "An assessment of the viability of commercial lionfish fishery in the US Virgin Islands." Based on interdisciplinary field research funded by the National Science Foundation, the article centers on the potential role of market-based approaches in eradicating invasive species that threaten native fish in tropical waters. The research team interviewed commercial fishers and other local actors in the effort to analyze barriers and opportunities for successful development of a market for lionfish for local consumption. Paulita's involvement with this project spanned her two years at Emory, working as a Research Assistant with Emory's Department of Environmental Sciences (including a summer field practicum in the US Virgin Islands) and then as Research and Outreach Coordinator following her graduation. For the last four years Paulita has worked with OCEANA, an international nonprofit dedicated to protecting the world's oceans, currently serving as Federal Policy Manager. Read article here>>. Read more about Paulita's work here>>.
MDP FACULTY AND ALUM DISCUSS HOW TO SUSTAIN SOCIAL JUSTICE ACTIVISM
July 10, 2022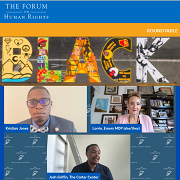 How do we "live beyond" social trends, such as displaying a Black Lives Matter sign in our yards? What are individuals and communities currently doing to sustain the momentum in the ongoing struggle for Black lives two years after the murder of George Floyd? These questions were explored in a roundtable discussion organized and moderated by Josh Griffin (MDP 2021) and hosted by Carter Center's Forum on Human Rights. The panelists included MDP Faculty Lorrie King, MPH, Director of Special Projects with the Romero Institute and the Lakota People's Law Project and Dr. Kristian Jones, Asst Professor at the University of Washington's School of Social Work. The event is part of a very successful series of roundtables focused on social justice that Josh initiated during a research assistantship with the Carter Center while an MDP student, which he now continues to spearhead as consultant. Josh's also serves as Program Manager with the University of Washington's Center for Communication, Difference, and Equity, focusing on promoting critical engagement with race and its intersections to interrupt privilege and bring about structural change. Watch roundtable recording here>>.
MDP DIRECTOR SPEAKS AT MEMORIAL SYMPOSIUM FOR LATE CLIMATE POLICY EXPERT 
June 24, 2022
Dr. Carla Roncoli was one of the four panelists who discussed the intellectual legacy of Prof. Steve Rayner during a virtual memorial seminar. The virtual event was sponsored by the Royal Anthropological Institute and by the Institute for Science, Innovation and Society at the University of Oxford in the UK, which Prof. Rayner directed until his untimely death in early 2020. Prof. Rayner combined training in religion, philosophy, and political anthropology and was uniquely prescient in bringing social sciences to bear on vital debates about climate change as far back as the 1980s. His career spanned across academia, applied research centers, and policy advisory bodies in the US and the UK. He authored over 175 publications and several books and contributed to three of the Intergovernmental Panel for Climate Change (IPCC) reports, and his research was widely covered in the media and very influential in policy circles. Dr. Roncoli's remarks focused on Prof. Rayner's pioneering research on the factors that affect whether and how climate predictions are used within institutions that govern natural resources, such as water management agencies.
MDP ALUMNA CO-AUTHORS ARTICLES ON GENDERED EMPOWERMENT AND SANITATION
June 10, 2022
Kudos to MDP alumna Amelia Conrad (MDP 2016) who co-authored an article entitled "Water, sanitation, women's empowerment: A systemic review and qualitative metasynthesis" and published in the journal PLOS Water. The study was part of the MUSE Project, a Gates Foundation multi-country research project on women's empowerment in the context of urban sanitation. Based on an analysis of over 250 peer-reviewed publications, mostly focused on Asia and Africa, the authors recommend that more comprehensive gender-transformative approaches to challenge and reduce systemic constraints on women's and girls' resources and agency be integrated into the design of water and sanitation programs. This work served as a foundation for a set of survey measures, the Agency, Resources, and Institutional Structures for Sanitation-Related Empowerment (ARISE) Scale, which Amelia also helped develop and validate and presented in another co-authored article published last year. Amelia worked on the project during her three-year tenure as Senior Public Health Associate in the Department of Environmental Health in the Rollins School of Public Health. Prior to that, Amelia worked with consulting firm JBS International and interned with the Carter Center, and CARE during her time with MDP. She currently serves as Senior MEL Advisor with the Frontier Design Group.  
MDP ALUM RECEIVES DISTINCTION AWARD FOR WORK ON HEALTH EQUITY
May 25, 2022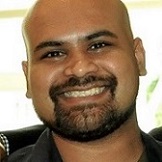 Sumon Ray (MDP 2016) was one of 19 Emory University staff members who received a 2022 Distinction Award. Sumon serves as Communication and Development Manager with the Task Force for Global Health (a nonprofit connected to Emory and an MDP partner). The Award recognizes Sumon's exceptional commitment and accomplishments in bridging the gap between public health and racial equity. Working with the Council for Opportunity, Diversity and Equity (CODE), Sumon developed a speaker series known as "Faces of Global Health" that provides a virtual platform to share meaningful stories from the perspective of minority voices in global health. Sumon came to MDP with a degree in journalism and public health from the University of Georgia and after service as a Peace Corps Volunteer in Ghana. A masterful storyteller and photographer, during his time at Emory, Sumon spent two summers in the Philippines working with Habitat for Humanity documenting the experiences of resettled communities who were displaced by hurricanes. We are so proud of our alum! Read more >>.   
MDP CLASS OF 2022 ATTENDS IN-PERSON GRADUATION CELEBRATIONS
May 10, 2022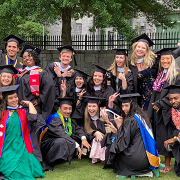 The Class of 2022 distinguished itself for more than academic excellence: they showed incredible resilience and resourcefulness during two years of COVID19 challenges. The 16 students joined Emory MDP in Fall 2020 and endured a whole academic year of virtual learning, and then more restrictions and uncertainties during this past year. They joined other Master's and PhD students for the Laney Graduate School (LGS) Diploma Ceremony on May 8th. During her address, the LGS Dean Dr. Kimberly Jacob Arriola recognized the accomplishments of three LGS Master's students, including MDP graduate Samridhi Rajbhandari. Another MDPer, Shafila Rahman was the flag bearer marshal leading the Master's graduates into the ceremony. Most MDP students officially graduate in August, following their second field practicums, but they take part in the official festivities for their graduation year. MDP students can also opt for early graduation in May by counting their academic-year internship in lieu of their second summer practicum. See the MDP graduates, their families, and faculty and staff enjoying some (nearly) unrestricted fun Here >>.
MDP student and EGHI team contribute to Global Gag Rule study and report
April 30, 2022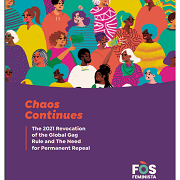 Graduating MDP student Nora Cargile contributed to a groundbreaking report entitled "Chaos Continues: The 2021 Revocation of the Global Gag Rule and the Need for Permanent Repeal." Drawing on data from multiple countries, this report outlines the enduring negative impacts of the Global Gag Rule, despite its revocation in January 2021, advocating for the policy's permanent repeal. Nora collaborated with other students from across the university as part of a  multisciplinary field scholar team funded by the Emory Global Health Institute. In conducting the study, the team partnered with Fòs Feminista, a global alliance dedicated to expanding access to rights-based sexual and reproductive health care while also building feminist solidarity among organizations across the Global South. "Working on 'Chaos Continues' has been an illuminating experience. Through my work with the team I have gained the language to talk about U.S. global health policy from an analytical perspective. I am grateful to have worked on a project with such incredible team members and mentors", says Nora. The team was led by Emory professors Drs. Anna Newton-Levinson, Roger Rochat, Samantha Luffy, and by Bergen Cooper from Fòs Feminista.
Emory MDP members 

recognized for excellence in academics and mentoring
April 15, 2022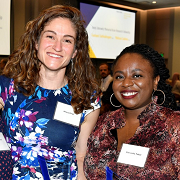 The LGS Dean Annual Address and Inaugural Award Ceremony marks the completion of Dr. Kimberly Jacobs Arriola's first academic year as Dean of the Laney Graduate School. Since taking the helm of LGS in Fall 2021, Dean Arriola has shown in many ways to be an enthusiastic champion for MDP. MDP Associate Director, Dr. Hilary King – who has been serving as a successful and dedicated instructor, academic advisor, and internship supervisor over the last several years - received the Exemplary Master's Mentoring Award. Dr. King's ability to foster new ways of addressing development challenges by linking theoretical learnings with sustainable and equitable practices across global and local scales is a huge part of what makes Emory MDP truly unique. One of Dr. King's mentees, Darnesha Tabor (MDP '22) won the Laney Outstanding Master's Student Award for her academic excellence, leadership potential, and service. Last year, Darnesha was granted a highly competitive Graduate Education Diversity Internship (GEDI) by the American Evaluation Association, the only Master's student in a highly selective small cohort of GEDI fellows across the US. Read more >>.
Dr. King contributes to discussions on innovative pedagogies for development studies
March 30, 2022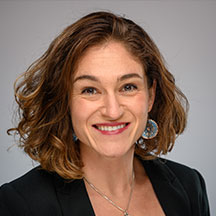 Associate Director of MDP, Dr. Hilary King attended the annual Society for Applied Anthropology meetings, which took place in Salt Lake City, Utah, on March 26-30, 2022. "SfAA is a meeting of anthropologists committed to advancing positive social change in the world. For me, this conference provided an opportunity to think more about the value of the contextual lens that our MDP program brings to development," says Dr. King. While at the conference, Dr. King engaged in a workshop on "Enhancing Your Program's Ability to Meet Practitioners Needs" where academics and practitioners brainstormed about ways to improve instruction of anthropological methods and increase our student's abilities to articulate their value for applied research and practice. Dr. King also contributed to a virtual symposium  Innovative Practices and Pedagogies for Teaching Undergraduate International Development Studies, which brought together 40+ people from around the world to discuss innovative strategies for teaching development studies. These ranged from the use of theater in the classroom to field-trip based assignments to writing TIPS letters (letters to things, ideas, people and self) as strategies for bringing to life development's complex possibilities. 
MDP ADVISORY COMMITTEE MEMBER RECEIVES INTERNATIONALIZATION AWARD
March 15, 2022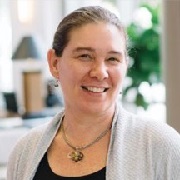 Emory University has awarded Dr. Kathryn Yount - a member of the MDP Advisory Committee - the Marion V. Creekmore Award for Internationalization, which is given each year to an Emory faculty member who excels in the advancement of Emory's commitment to internationalization. Dr. Yount's is the Asa Griggs Candler Chair of Global Health at Rollins and is professor of global health and sociology in Emory College. She is a leader in women's empowerment research and is the founding director of GROW, an initiative to advance scholarship, leadership, and social change with respect to women's and girls' empowerment, the prevention of gender-based violence, and women's health. MDP celebrates Dr. Yount for her devoted mentorship and a career-long commitment to women's global health and to global gender equity. MDP Founder, Prof. David Nugent, received the award in 2016, as did two other members of the MDP Advisory Committee (Ramakrishnan and Kitron). Read more >>
MDP Director is Contributing Author for newly released UN Climate Change Report
February 28, 2022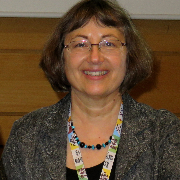 The 6th Intergovernmental Panel for Climate Change report on Impacts, Adaptation, and Vulnerability was recently launched. To produce this report, over 600 authors reviewed the state-of-the-art challenges and solutions associated with the growing climate risks. For the 2nd time, MDP Director, Dr. Carla Roncoli was a contributing author for the chapter on Africa, providing analyses of adaptation responses in food production systems across the continent. She draws on her 30-year fieldwork experience among smallholder farmers in West and East Africa and long-standing collaborations with African national and regional partners. In particular, her research centers on the interaction of techno-scientific expertise and local knowledge systems in agricultural decision-making and environmental management. While recognizing that indigenous knowledge has receiving greater attention in recent IPCC reports, Dr. Roncoli notes that "these assessments must give a central place to the voices of indigenous people, not just to harness their knowledge to fill science gaps, but to recognize that they play key roles in the wellbeing of our planet and all living things". Read more >>
MDP students win 2022 Intramural Emory Global Health Case Competition
February 5, 2022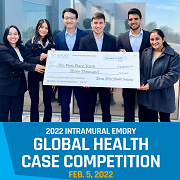 Kashish Kalwani (MDP '23), Gail Cheng ('23) and Henry Blinoff ('22) took part in the 2022 Intramural Emory Global Health Case Competition held by the Emory Global Health Institute. "I am honored to contribute the skills and approach I am learning as an MDP student to my team. It was also fun to connect with brilliant students from different programs at Emory and work together to create something we are proud of!" says Kalwani. Her team of six, developed a solution for the case study - "OneIndia — Ekta," and secured the first place. They received a cash prize of $3,000 and participation in the March 2022 Emory Morningside Global Health Case Competition. Cheng's team, "One World One Health" received honorable mention with a cash prize of $500. The competition provides multidisciplinary teams of Emory students with an opportunity to address a real-world global health challenge in a competitive and collaborative environment. This year's case was, "Envisioning a New Olympic Era: Using the Olympic Games to Promote One Health Preparedness." EGHI began hosting global health case competitions for Emory students in 2009. The winning team will go on to participate with 50 other teams from universities representing six continents in the Emory Morningside Global Health Case Competition scheduled for March 11. Read more >>
Wenlu Ye (MDP '15) Obtains PhD in Environmental Health and starts postdoc at UC Berkeley
January 10, 2022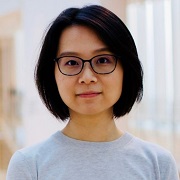 While MDP is a professional degree and most of our alums pursue careers after graduation, a few become interested in delving deepr into research. Dr. Wenlu Ye was among those who went on to pursue a PhD in Environmental Health at the Rollins School of Public Health, which she succesfully completed in December 2021, under Prof. Eri Saikawa. While in MDP, Wenlu did a summer field practicum with the Nature Conservancy in China and a second practicum with the Climate Change, Agriculture and Food Security research program in Kenya, working on financing mechanisms to foster climate risk management in agriculture. After graduation, Wenlu worked with the Tibetan Village Project in Tibet, where she observed the health problems caused by indoor cookstoves and became interested in the relationship between climate change and air quality. In 2020, Wenlu first-authored an article entitled "Household air pollution and personal exposure from burning firewood and yak dung in summer in the eastern Tibetan Plateau" and published in the the journal Environmental Pollution. We congratulate Dr. Ye and wish her well as she begins a post-doc appointment at the University of California, Berkley later this month. Watch Wenlu present her research here>>.