Class of 2024
MDP Class of 2024
Profile for Maggie Bargouti not shown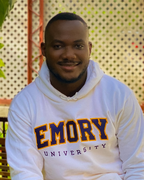 CASSANGE BITÈRE
Cassange was born and raised in Les Cayes, Haiti. He moved to Port-Au-Prince to pursue his Bachelor of Arts in Administration with a concentration in Tourism Management at Quisqueya University. During his undergraduate studies, Cassange participated in a semester abroad at the State University of New York at Plattsburgh. After graduation, he worked as Assistant Manager at a history museum in Haiti. In 2019, he was hired by the AIDS Healthcare Foundation as Monitoring and Evaluation Officer and Coordinator. This experience exposed him to many of the social determinants of health systems and other development-related sectors in Haiti. Cassange decided to pursue his studies in development practice to contribute to the design and management of more effective and sustainable social programs. Cassange volunteers for non-profits such as the Global Diaspora Confederation and the Tourism Innovation Center. In his free time, he enjoys traveling to new places to meet new people, expand his knowledge, learn about new cuisines while sharing dishes from his home country.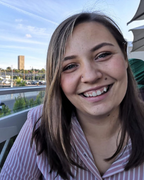 AMANDA CHARAKA
Amanda Charaka is from Minnesota. She received her BA in International Relations from Creighton University in 2017. She then served as a Secondary Education Volunteer for the Peace Corps in Tanzania, teaching 10th and 11th grade Math at a rural public school on the island of Zanzibar. During her service for the Peace Corps, she collaborated with her Tanzanian counterpart and HURU International to provide reusable menstrual pads to female students, train students in various life skills, and provide gender-based violence training to both students and teachers. In 2019 she moved to Morocco, obtained her Certificate to Teach English to Speakers of Other Languages, and spent three years teaching English in Rabat. Her teaching experience has led to a passion for reducing barriers to quality education, especially for girls. In her free time, Amanda likes to cook, travel with her daughter and husband, and play with her cat she adopted in Tanzania.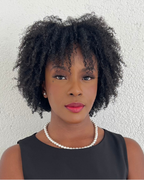 ANNE JEAN BAPTISTE
Anne Jean Baptiste was born in Port-au-Prince, Haiti and grew up in West Palm Beach, Florida. Anne obtained dual degrees in Bachelor of Science in Public Health and Bachelor of Arts in International Studies at the University of Miami, with minors in Gender Studies and Health Management and Policy. While in college, Anne served as campus ambassador for Gift of Life Marrow Registry, and, after graduation, went on to work as certified HIV/STD counselor and outreach coordinator through the Florida Department of Health and Miami-Dade At-Large Youth Coordinator of the AIDS Institute. Last summer, Anne interned with the UCLA Hub for Health Intervention, Policy, and Practice through the National Institute on Drug Abuse. She contributed to a study centered on Machine Learning for HIV Prevention Among Substance Using Gay, Bisexual, and Other Men who have Sex with Men, by recruiting and screening participants and supporting Institutional Review Boards processes. Anne enjoys astrology, journaling, and natural hair care.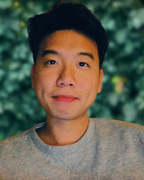 ANDREW KIM
Ujin "Andrew" Kim was born in the Republic of Korea. He received a master's degree in epidemiology from Georgia State University. While in graduate school, Andrew assisted in researching HIV stigmatization. During the Covid-19 pandemic, Andrew volunteered as a case investigator at the Georgia Department of Public Health, contacting individuals about their vaccine status and providing them with the CDC safety guidelines. Andrew is passionate about epidemiology and public health, especially regarding risk communication and awareness building of safety measures to prevent of global diseases like coronavirus and monkeypox.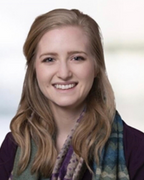 JENNIFER KURKOWSKI
Jennifer is from Dallas, TX, and comes to MDP with a B.S. in Civil Engineering from the Georgia Institute of Technology, and a M.Sc. in Structural Engineering from the University of Texas. Following graduation, she moved to Washington D.C. to work as a Protective Design Engineer. Her passion for the role of engineering in addressing challenges faced by marginalized social groups led her to create a branch focused on humanitarian work at her employing company. Seeing the potential for integrating physical security, natural hazards resilience, and structural engineering mitigating impacts to vulnerable populations worldwide, led Jennifer to apply for a dual MDP/MDiv degree. In her free time, she serves as a mentor to high school students in the refugee community of Clarkston, GA. She loves hiking, traveling, and being active in her church.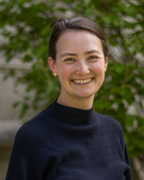 INGRID LUSTIG
Ingrid joins Emory from the Abdul Latif Jameel Poverty Action Lab (J-PAL) at MIT, where she led donor stewardship and engagement efforts. Prior to J-PAL, Ingrid worked on fundraising and communications for Asian University for Women (AUW) Support Foundation in Cambridge, MA, raising raised scholarship funds for students from 18 countries. These interests in beneficiary-led and evidence-informed development grew from Ingrid's undergraduate education in International Relations at the University of St Andrews in Scotland. During her studies, Ingrid worked with Save the Children UK; volunteered in the refugee camps in Calais, France; and wrote a thesis on why women's empowerment programs often fail to achieve the result intended. At Emory, Ingrid looks forward to deepening her understanding of the intersections of migration, education, and women's empowerment, and gaining the skills to improve development interventions around these topics. A native of Lake Bluff, Illinois, you can find Ingrid at a farmer's market, in a bookstore, or in a swimming pool.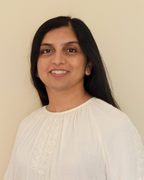 MAYURI MAKAN
Mayuri Makan comes from Harare, Zimbabwe. After completing her undergraduate studies in medicine, she obtained a master's degree in ophthalmology at the University of Zimbabwe. She was part of the team that established the first eye care sub-specialty service in a referral hospital, the Children's Eye Clinic. Mayuri then decided to further her education in pediatric ophthalmology at the London School of Hygiene and Tropical Medicine. Her experience in hospitals in the UK, US, and Hyderabad (in India) enabled her to develop and transfer specialized skills to her home country, particularly to ensure a seamless continuum of children's eye care. Mayuri joins the MDP program to understand the global environment, address the disconnects she has observed, and devise appropriate solutions. She plans to continue to challenge the status quo with the goal of building more equitable and sustainable healthcare systems. Mayuri enjoys hiking, music and reading.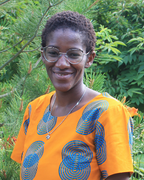 CHISOMO MWALE
Chisomo Mwale was born and raised in Lusaka, Zambia but also lived and went to school in the Kingdom of Eswatini (formerly known as Swaziland). She came to the U.S. in 2015 and attended Lake Forest College in Illinois. As an undergraduate, she engaged in research in a Parkinson's Disease molecular biology lab and graduated with a Bachelor of Arts in Neuroscience. Chisomo then moved to Chicago, where she conducted clinical research in the Ophthalmology Department at Northwestern University and completed a graduate certificate in Global Health Leadership. She is passionate about locally-led global health solutions, equitable program design and implementation, and policy advocacy based community-based research, particularly in the Global South. In her free time, Chisomo loves traveling, photography, roller skating, listening to podcasts, taking walks, spending time with family and friends, and enjoying a glass of fine wine (when she can afford it).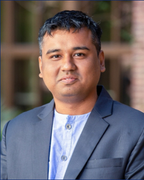 SENG AUNG SEIN MYINT
Seng Aung Sein Myint was born in Kachin State in northern Burma/Myanmar. He received a degree from the University of Medicine in Myanmar, and a Master's in Public Health (MPH) from Mahidol University, Thailand. After graduation, Seng Aung worked with community organizations, health institutions, non-profits and U.N. agencies in Myanmar, focusing on maternal and child health, sexual and reproductive health and rights, and prevention of gender-based violence and sexual exploitation. Earlier in his career, Seng Aung has worked with different NGOs, providing health-related humanitarian assistance in conflict affected areas on the Burma/Myanmar border. During his MDP studies, Seng Aung wants to learn how to mainstream gender justice and sexual and reproductive rights into the design and implementation of development programs. Seng Aung enjoys practicing yoga, watching movies, and reading.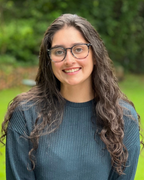 SAMIHA ROSS
Samiha Ross was raised in Indonesia, Cambodia, Vietnam, and India. In 2020, she earned her Bachelor's in Public Health and Anthropology and Sociology from Agnes Scott College. While in college, Samiha served as a Sexual and Reproductive Health intern with the International Rescue Committee. After graduation, Samiha worked as a Sexual and Reproductive Health Educator to implement pregnancy prevention programming for refugee adolescent girls, developing communication materials and strategies to recruit parents and record youth consent. Due to positive feedback from the community and the donor agency, IRC Atlanta received a funding extension and an invitation to advise IRC chapters in other U.S. cities. Samiha was entrusted with the role of Program Coordinator, for which she collected and analyzed project data for two articles she co-authored. Samiha currently works on the resettlement of newly arrived refugees and asylum seekers, assisting them in applying for government benefits. In her spare time, Samiha likes to listen to crime podcasts and to go on road trips.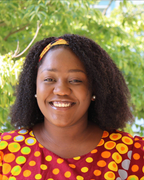 WABEI SABOI
Wabei was born and raised in Mongu, in the Western Province of Zambia. She attended the United World College (UWC) in Costa Rica for her International Baccalaureate diploma from 2013-2015. She was then awarded a UWC Davis Scholarship to pursue a bachelor's degree in Economics at Wheaton College in the U.S., where she also attended the College for Social Innovation. Prior to joining MDP, in August 2022, Wabei graduated from the Fletcher School of Law and Diplomacy at Tufts Universitywith a Master of International Business, with a concentration on Development Economics and Business for Social Impact. At Tufts, she served as a Graduate Teaching Assistant, Graduate Research Analyst, an Assistant Residential Life Coordinator, and the Co-President of the Fletcher Women in Business. Wabei won a Fletcher D-Prize , which enabled her to launch a pilot program aimed to prevent unplanned pregnancy amongst school girls through Blesser Breakers, a non-profit she cofounded in Zambia. In her free time, Wabei enjoys taking walks, hanging out with friends, and watching TV shows.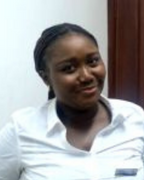 BECKY YEBOAH
Rebecca "Becky" Yeboah from Ghana, West Africa earned her BA in Psychology from the University of Ghana. She then completed the Ghana National Service with Korle-Bu Teaching Hospital as a biostatistics assistant with the Department of Child Health. She subsequently volunteered for Project OKURASE, serving as a Clinical Psychologist for people who had suffered traumatic events and were experiencing Post Traumatic Stress Disorder. Before joining the MDP program, Becky worked as an administrative officer with the Ghana Food and Drug Authority focusing on health issues. Becky's experience with healthcare agencies and non-profits instilled in her a passion for working in the development field. She plans to use the skills and knowledge she obtains in the MDP program to effectively work in roles that promote mental health awareness as well as youth development and empowerment through education, especially in Africa. Becky enjoys cooking and spending time with family and friends.