Class of 2022
MDP Class of 2022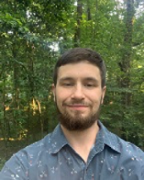 HENRY BLINOFF
Henry Blinoff was born in Santa Rosa, California, and spent his childhood raised in the small mountain town of Truckee. He received his Bachelor of Arts in International Studies from the University of California, Irvine. His experience and close relationship with the Traditional Medicinals tea company has lead him in a direction to pursue community-led development. Before joining the MDP program, Henry interned with the Traditional Medicinals Foundation, working on a WASH project on the island of Catanduanes, Philippines. Henry also had the opportunity to study abroad during his undergraduate education at the University of Ghana in Accra, where he undertook an internship in social microfinance. He plans to use the skills he obtains in the MDP program to work on public health development projects involving WASH and the neglected tropical diseases and to ensure that projects are community-led. In his free time, Henry enjoys anything outdoors, including swimming, kayaking, hiking, skiing, and self-care through yoga and meditation.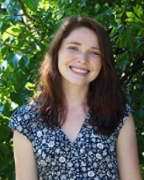 HONORA CARGILE
Honora "Nora" Cargile is originally from the Washington, DC area, but was raised abroad in Nepal, Sri Lanka, Uganda, and Laos. In 2018 she received her BA from James Madison University where she majored in English Literature and minored in Women's, Gender, and Sexuality Studies. She then served as an English Teacher and Teacher Trainer with Peace Corps Indonesia. While there she worked alongside Indonesian counterpart teachers and served on Peace Corps Indonesia's Gender and Equality Committee. Prior to her time in Indonesia, she worked for a curriculum development firm in Washington, DC where she worked to find creative solutions to specific curriculum design problems faced by teachers around the world. Nora's research interests include educational systems development and gender equality. Nora speaks English, French, and Bahasa Indonesia. In her spare time, you can find her reading, running, and making a mess in her kitchen.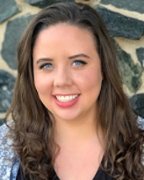 MELISSA COBB
Melissa Cobb is a native of Chicago and earned her Bachelor of Arts in International Studies and Political Science from the University of Dayton. During her undergraduate studies, she also studied Latin American studies and human rights at Universidad de Belgrano in Argentina. Following graduation, Melissa volunteered as an assistant teacher in a public school in Temuco, Chile as part of a Chilean Ministry of Education initiative before ultimately working in the same Ministry of Education office, coordinating and helping train other volunteer teachers. She also has worked in international education and as a mentor for unhoused youth. Her current research interests focus on gender justice. In her free time, she enjoys swimming, reading novels, hiking, and travel.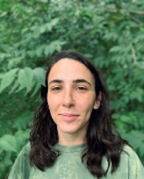 ABIGAIL COHEN
Abigail Cohen, a Cleveland native, studied both communications and public health at The Ohio State University. During her time there, she operated as a research assistant for a few different studies, all of which focused on health communications. After graduation, Abigail completed a brief research internship in Tel Aviv, Israel, with a national park where she studied the environmental threats turtles face across the Mediterranean. The following year, she found herself in South Africa where she served as a community HIV outreach worker with the United States Peace Corps. She was attracted to the Peace Corps for its interdisciplinary approach to sustainable development. During her service, Abigail paired with a local HIV organization in the north east province of Limpopo and focused on capacity building, HIV risk prevention and stigma mitigation. She is eager to continue exploring solutions to structural and social drivers of diseases and gaining a deeper understanding of sustainability as it applies to different health initiatives.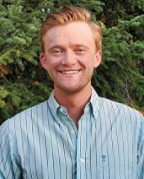 ANDY DAVID
Andy David grew up in Washburn, WI, a small town on the shores of Lake Superior. He graduated from the University of Wisconsin-Madison with a B.A. in Geography and Political Science and minors in African Studies and Development Economics. Andy previously interned at a news agency in Accra, Ghana, where he covered environmental, economic, and political issues. Post undergraduate, Andy served as an AmeriCorps Vista at Glacier National Park where he worked on partnership building between the Park and the Blackfeet and the Confederated Salish and Koontenai Tribes. Here he created professional development workshops for the local tribal colleges to address and alleviate barriers in the federal application process, promoting more Tribal members to pursue employment in land management agencies. He also worked to increase and improve the Park's cultural interpretative and educational programming. Andy's primary research areas are environmentally sustainable rural and urban development of Sub-Saharan Africa. Andy enjoys traveling, hiking, skiing, and cooking.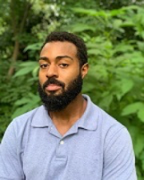 JUSTIN DE SOUZA
Justin De Souza is originally from Laurel Maryland, and received his Bachelors in Health Sciences from Towson University with a concentration in Community Health. After graduating he worked as a Research Assistant with John Hopkins Bloomberg School of Public Health, and briefly volunteered as an EMT with his local fire department before being accepted into the US Peace Corps. As a PC volunteer, he served as a Rural Family Health Education Specialist in Toledo, Belize. While there he taught a variety of health education classes, facilitated groups and assisted in organizing community events. Through completing this program, Justin is looking forward to pursuing a career in sustainable development. He spends his free time playing music and exploring Atlanta.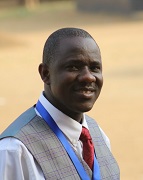 SAM GRIMES
Sam Grimes hails from the Republic of Liberia, West Africa. He was born and raised in Harbel, Margibi County, Liberia, and is the sixth of thirteen children. Sam obtained a Bachelor of Arts Degree from the United Methodist University, Liberia, in 2009 with a major in Sociology and a minor in International Relations. Upon graduation, he was hired by the United Methodist Church to work with its community development program, The Liberia-Norway Partnership Community Development Program (CODEVPRO), as Office Manager in 2010. Sam later became the program Coordinator in 2014 and managed the implementation of several projects. During his leadership, he facilitated the establishment of a similar program in Sierra Leone that continues to impact lives. Sam held that position until, with his wife, he moved to the United States in November of 2018 and was then accepted in the Emory MDP Program in 2020.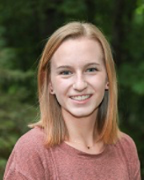 LAURA KEMP
Laura is an Atlanta native who graduated from the University of North Georgia with a bachelor's degree in Sociology and a minor in Spanish. While in college, she interned with a grassroots organization called Lunches for Learning that provides school lunches to children in southern Honduras in order to help keep them in school and break the cycle of poverty in the region. During this time, Laura wrote several grant proposals to fund program expansion and observed in-country operations in the village of Nacaome, Honduras. Laura then went on to intern with North Point Ministries (NPM), a network of churches in the Metro-Atlanta area, in the community outreach department. This opportunity gave her valuable experience in community organizing and fundraising efforts to support dozens of non-profit partners. Her professional passions include the amplification of local voices within development, specifically through Monitoring and Evaluation efforts. She also loves reading, spending time outdoors, drinking coffee, and traveling.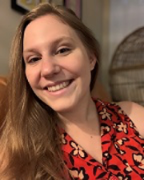 JILL PRITTS
A native of Roanoke, Virginia, Jill Pritts earned her Bachelor of Arts in International Studies and Spanish from the University of South Carolina. After graduating, she relocated to Colombia where she worked on various development projects for local non-profit organizations. The scope of her work included building organizational capacity and providing direct services within youth development, community health, and education. Jill also served as Project Manager for the Roanoke Valley Collective Response, a grassroots organization that identifies community solutions for opioid and substance use disorders in Southwest Virginia. She assisted with facilitation of a community needs assessment and development of a three-year, multi-sector action plan. Her professional interests focus on the intersections of displacement, informal housing, WASH, and community participation. In her spare time, Jill enjoys reading, spending time with friends and family, and listening to champeta music.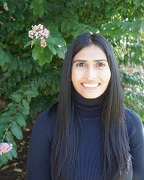 SHAFILA RAHMAN
Born and raised in Atlanta, Georgia, Shafila earned her B.B.A. in International Business from Georgia Gwinnett College in 2016. Her lifelong interest in travel introduced her to a diversity of cultural practices and attitudes toward the environment and systems of government, along with global issues such as poverty, human rights abuse, environmental degradation, and systemic inequality. Prior to joining Emory, Shafila volunteered in organizations such as the American Cancer Society and American Red Cross, which focused on improving the performance of urban governance across Atlanta. The experience sparked her interest in supporting the achievement of sustainable and locally led development solutions. With MDP, Shafila is looking forward to expanding her skill set in gender rights and global health and learning to help organizations improve interventions to strengthen impact. She hopes to be able to apply her work through her ability to communicate fluently in Arabic, Bangla, English, Hindi, Spanish and Urdu. Furthermore, she aims to become a public health analyst working for the Centers for Disease Control and Prevention. In her free time, Shafila enjoys spending time with her two dogs, hiking, volunteering, and writing.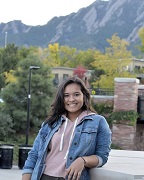 SAMRIDHI RAJBHANDARI
Samridhi Rajbhandari is a native of Kathmandu, Nepal but spent her upbringing in various parts of South East Asia. She received her B.A in International Affairs from the University of Colorado, Boulder. Following her undergraduate studies, she interned at the International Development Enterprises (IDE) headquarters in Denver where she contributed to the Global Business Development department, and worked on the funds development team for various country projects such as ENBAITA, which aimed to strengthen agricultural technologies in Nepal. Sam also spent a year as an environmental activist at Greenpeace where she fundraised for the Protect Our Oceans campaign in fighting the battle against Plastic Pollution and Climate Change. Her upbringing in developing countries and her experience at various NGOs in Bangladesh, India and Nepal sparked her interest to investigate environmentally sustainable interventions through WASH (Water, Sanitation, and Hygiene) initiatives that simultaneously empower women. As a Development Practitioner, she aims to concentrate her masters in the areas of Human Rights, Gender Justice, Environmental Sustainability and WASH. Lastly, in her free time, Sam enjoys hiking, photography, weightlifting, attending concerts and discovering coffee shops!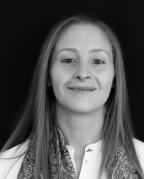 NATALIA REZK
Natalia was born in Bogotá, Colombia. She started her MDP Master's studies at Los Andes University in Bogotá, has a postgraduate degree in Human Rights and Humanitarian Law, and a bachelor's in Political Science from the same University. She teaches adaptive leadership in two universities in Bogotá. She has been working with Colombia's armed conflict victims for more than 6 years and has contributed to the peacebuilding process by working on the Peace Leadership Academies held by Compaz Foundation (created by ex-president Juan Manuel Santos). Working with victims and people of rural areas made her interest in health and wellbeing increase and become a relevant aspect of her professional career. She worked more than four years in the public sector, and during 2018, Natalia was an advisor for the Board of Directors of the Bogota City Council. During the time at the Peacebuilding Observatory of the Tadeo Lozano's University, she co-authored the Montes de María chapter in the research paper "PIET: Integral Presence of the State in Territory. Lessons Learned for Colombia in 2014." Her passions are running, reading, photography, teaching, and motivational speaking.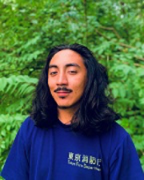 JONATHAN SANTOS
Jonathan Santos, a New Yorker through and through, earned his Bachelor's in Biological Science in 2016 from the State University of New York at Binghamton. He served as a Community Health and HIV volunteer with Peace Corps South Africa from 2017-2019. During his tenure in South Africa, Jonathan focused on implementing HIV/AIDS evidence-based programs for orphans and vulnerable children, building capacity in local NGOs and hosting a variety of different extracurricular programs for children and young adults to develop strong holistic habits. Jonathan is interested in furthering his understanding of power systems and paradigms that stunt development in hopes to bring systemic change throughout his career. He is also very interested in sustainable environment solutions and enjoys learning about different cultures around the world. In his spare time, he can be found with friends laughing and enjoying life.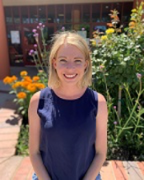 MADELINE STEINER
Madeline Steiner is a native of Ventura, California. She attended the University of California Davis, receiving her Bachelor of Science in International Agricultural Development. She has worked as an Agro-Ecological Food Security Advisor in Madagascar as a Peace Corps volunteer, as Head of Procurement at a wholesale seed sales company, and as Farm Administrator at a small farm that supported a farm-to-table restaurant in California. She has also completed international consultancy assignments through The John Ogonowski and Doug Bereuter Farmer-to-Farmer Program​. Madeline's interest in development and agriculture began while she was attending culinary school at the age of eighteen. Interest in the origins of different kitchen ingredients led to her passion for agriculture as she learned more about the agricultural supply chain and the global effort that goes into our food system. She has continued to develop her knowledge of, and passion for, sustainable agricultural development, promotion of food security, gender equality, public health education, and environmental sustainability. She is eager to help solve critical issues in development practice in the USA and developing countries. Madeline also enjoys traveling, experimenting in the kitchen, and spending time with her family.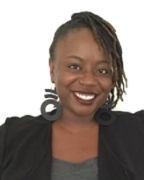 DARNESHA TABOR
Darnesha Tabor, a native of St. Louis, Missouri, earned her bachelor's degree in Health Sciences from the University of Missouri in 2016. After graduating, she interned with the US House of Representatives. She then worked at the National Head Start Association promoting policy change and managing content to ensure that vulnerable children and their families could better access comprehensive early childhood education and quality health services. She served as a Community HIV Outreach Specialist with the United States Peace Corps in South Africa from 2018 to 2020. In this role she worked with local counterparts to implement training that strengthened community-based organizations. Her collaboration with these organizations sought to reduce HIV prevalence and poor health outcomes among youth and their families. Her experiences in this role solidified her belief that inadequate development practices are directly linked to health disparities, leading her to pursue studies in development practice. Darnesha is interested in researching the link between sustainable development and health outcomes. With MDP, Darnesha looks forward to learning methods and skills to effectively monitor and evaluate sustainable development programming. In her free time, Darnesha enjoys traveling, gardening, live music, writing poetry and listening to podcasts.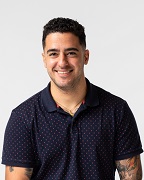 ROSTAM ZAFARI
Rostam Zafari is a humanitarian, founder, and poet. He is passionate about building access to affordable healthcare, quality education, healthy food, and economic opportunity for underserved communities through impact investing and philanthropy. Rostam serves as founder and managing partner of World Within Ventures. He previously served as CIO of Sage Hill Capital Partners where he led over 75 early-stage investments in purpose-driven founders and fund managers across the US, Europe, India, and Africa.