Class of 2021
MDP Class of 2021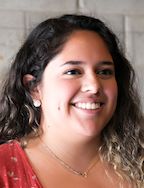 DIANA ALATORRE
Diana Alatorre, a first generation Mexican-American, received her Bachelor of Arts in Environmental Science from the University of California, Irvine. Her experience growing up continuously code-switching to fit both "Mexican" and "American" spaces drove her to look to other cultures for inspiration in defining happiness and success. Before joining the MDP program, Diana served as an Environmental Education Volunteer in Peace Corps Nicaragua where she worked in rural and urban schools alongside local educators. This experience nurtured her interests in permaculture, food systems, sustainability, and birding. She also worked for the Department of Homeland Security in the Refugee, Asylum, and International Operations Directorate. Her time in Peace Corps and work in the Asylum Office of the DHS inspired her to apply to the MDP program. She hopes to be a useful ally in future development projects where local people are at the center and forefront of change.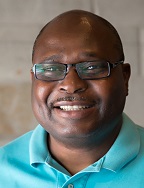 DANIEL AMANKWAH
Daniel Amankwah was born in Accra, Ghana and earned his bachelor's degree in Organizational Leadership from Mercer University in Atlanta. He has over 10 years teaching experience working with low-income communities in West Africa and Botswana. For the past 20 years, Daniel has worked in the biomedical research industry at Emory University. His desire for peaceful existence among all identities steered him to pursue a dual degree in the Candler School of Theology and the MDP program. In the early 1980s, Daniel was moved by the plight of refugees that trekked to Ghana during the Liberia Civil War; these social issues motivated him to further research human rights and its implications. He plans to focus his graduate work on refugee rights and resettlement, as well as care for marginalized populations. Daniel enjoys listening to NPR, travelling, learning about different cultures, and watching soccer.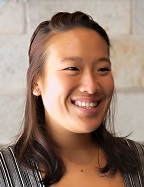 JEANETTE AU

Jeanette Au is a native of Honolulu, Hawaii, and received her Bachelor of Arts in International Affairs from Grinnell College in Iowa. After graduating, she served as a Schools and Community Resource Volunteer with the Peace Corps in Kwa-Zulu Natal, South Africa from 2016 to 2019. During her tenure, she worked with local teachers and civil society organizations to provide measurable student-centered curricula, culturally-specific psychosocial outreach, and gender equitable literacy programs for primary school students. She is interested in a career in diplomacy and sustainable development, with a focus on integrating inclusive programming. Jeanette grew up speaking multiple dialects of Chinese, Pidgin from the islands of Hawaii, and has working proficiency in isiZulu. As a former island girl with a passion for Asian-American cuisines, Jeanette looks forward to enjoying southern hospitality and diversifying her palate with all the foods for which the South is known.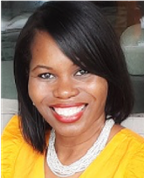 BANTIE BROWNELL-MORRIS

Bantie Brownell-Morris was born in Liberia, West Africa, and raised in the United States. Her dedication to her natal country led her to many years of service in various sectors in Liberia. She previously served as an executive director for Measuagoon, a non-profit organization founded by H.E. Ellen Johnson Sirleaf, The Land Commission, Liberia General Service Agency, and USAID Governance and Economic Management Support project (USAID-GEMS), as well as other organizations. Bantie was a member of the 2017 MDP cohort, after completing her first year, she took a leave of absence due to personal reasons. During that time, Bantie returned to Liberia and worked on issues of sexual and gender-based violence (SGBV) with The Carter Center, UN Women, and Liberia's Ministry of Justice SGBV Unit. Bantie has a graduate degree in Public Theology from Wesley Theological Seminary and is an AME minister and candidate for ordination. Her emphasis is on the role of religion in international development, specifically issues of human rights and gender Justice. She is the founder of The Victims Advocacy Center, a faith-based organization focused on SGBV prevention and response through community action and advocacy.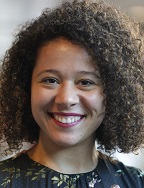 BELLA COCKERELL
A native of Columbus, Ohio, Bella Cockerell received her bachelor's degree in Education and Spanish from Wagner College in Staten Island, NY. After graduating, she served as a Community Development Advisor and English Instructor with the Peace Corps in Kosovo from 2015 to 2017. Following her time with the Peace Corps, she focused on education in New York City in two ways, by working as an Admissions Manager for a nonprofit that advised low-income, public high school students on college admission and mentorship, and by working with  AFS-USA to provide financial support to students from predominately Muslim countries to study in the US. These experiences, combined with her experiences abroad, sparked her interest in development practice. She plans to focus her studies on practices that help families in post-conflict areas. In her free time, she loves spending time with her cat and boyfriend, Olympic weightlifting, eating, baking, finding new places to explore, and watching movies. 
RYAN CRUZ
Ryan Cruz is a native of Denver, Colorado and received a Bachelor of Arts in International Relations and Affairs from Metropolitan State University of Denver.  Following graduation, Ryan worked as a Study Abroad advisor at MSU Denver before taking his education experience to Zambia as a Rural Education Development Volunteer with the Peace Corps from 2016 to 2018. Ryan's research interests include food security and its relation to public health and climate change and seeking a better definition of multidimensional poverty. In his free time, Ryan enjoys the outdoors, movies, board games and cooking.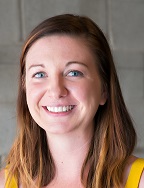 Hailing from a small town in the Ozark Mountains in Arkansas, Lyndsey's interest in development practice began while working on a small eco-development project in India. Lyndsey returned to the United States to study Politics and International Relations at Hendrix College. Lyndsey has worked internationally in Rwanda, Uganda and India with governments and civil society organizations to develop frameworks for inclusive participation in development planning and policymaking processes. She has spent the last five years working in the civil and community development sectors, gaining expertise in nonprofit program management, grants administration, and leveraging community resources to address barriers facing underprivileged individuals. Her research focuses on rural livelihoods, political capital of marginalized communities and the micropolitics of development. Her favorite activities include making and sharing food with others, dog parks, and amateur bicycling.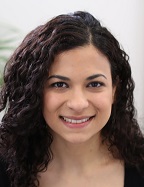 MONA ELMINYAWI
Mona Elminyawi received her bachelor's degree in Urban Studies with a minor in Economics from Wellesley College. Upon graduating, she completed a fellowship in Johannesburg, South Africa. The project she designed, Young Practitioners Cooperative, empowered program participants to become social entrepreneurs and challenged them to propose novel solutions to local issues. For the past five years, Mona has worked with organizations that change landscapes, revitalize neighborhoods, and manage real estate. In her last role at Massachusetts Institute of Technology, Mona supported initiatives that seek to increase the vibrance and attractiveness of the campus and surrounding areas. Her experience with the built environment will be enhanced through the MDP curriculum and studies of feminism, human rights and environmental sustainability in national and global contexts. She has interests in the relationship between business, private industries and sustainable and socially conscious development. She aspires to lead projects that meet the social, economic, political, and health needs of underserved communities.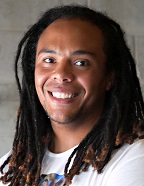 JOSH GRIFFIN
Josh Griffin graduated from the University of Washington with a bachelor's degree in Communication and Social Sciences. As an undergraduate, he focused on the correlation between the effects of mass media and compassion fatigue. He conducted independent research that examined compassion fatigue and the East African famine crisis of the 1990s. Throughout his undergraduate career, Josh worked full-time at Swedish Hospital in Denver, Colorado. His time spent working in healthcare, along with his passion for helping empower marginalized communities, propelled him into serving as a Peace Corps Volunteer in the Kingdom of Morocco. There, Josh gained first-hand experience in international development work and learned what it means to assist in the creation & promotion of self-sustainability. He is passionate about researching the best practices to improve the quality of life within marginalized communities in the Global South. In his spare time, he enjoys spending time outdoors, writing and performing poetry, and relaxing at quaint cafes.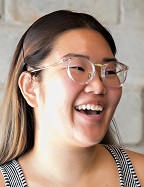 SALLY HWANG
Sally Hwang is Buena Park, California. She graduated with a double major in Sociology and Writing from Johns Hopkins University in 2016. Following graduation, Sally worked teaching children and adult refugees trapped in Vial camp on Chios, a Greek island. She returned to the U.S. with a strong passion for refugee issues. This led her to serve as an AmeriCorps member in the resettlement department at New American Pathways, a refugee services agency in Atlanta. In her work at New American Pathways, she provided case management assistance, picking up new arrivals up at the airport (sometimes at midnight!), setting up apartments, shopping for groceries, registering children for school, and advocating for newly resettled refugees within local institutions. In MDP, she looks forward to learning more about the contexts from which refugees come and continuing to find ways to advocate for refugees locally, domestically, and internationally.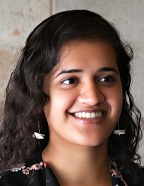 POOJA KALAPURAKKEL
Pooja earned her bachelor's degrees from Boston University, where she studied Economics and Business Administration. As an undergraduate, she co-founded the university's chapter of Global Brigades, a nonprofit focused on international, holistic sustainable development. Her first brigade staffing legal clinics in indigenous Panamanian communities cemented her interest in the intersection of development sectors. She has gone on to work in the energy and business sectors. In the UK, she interned for a nonprofit dedicated to providing renewable energy to low-income communities. After graduation, she worked for Initiative for a Competitive Inner City (ICIC), a Boston-based nonprofit focused on building US inner city economies through small businesses. Her Boston experience revealed her passion for becoming an agent of change in the US economic landscape. The MDP program will allow her to continue exploring different development sectors and provide insight into the obstacles immigrants and refugees face within entrepreneurship. In her free time, Pooja enjoys traveling, dancing, and choreographing.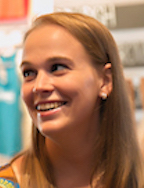 REBEKAH KOCH
Rebekah Koch, a Washington, DC native, graduated from the College of William and Mary with a bachelor's degree in Africana Studies. During her undergraduate degree, she focused on political and economic factors that impact the development of sub-Saharan Africa and spent two summers in north-eastern Ghana working on malaria education and mosquito net distribution. Rebekah is returning from a three-year service as a Secondary Education volunteer in Cameroon where she taught English as a Second Language to Francophone students. In addition to teaching, she completed projects that promoted literacy and gender empowerment. Rebekah is interested in researching the impact that gender values have on development in a community regarding access to resources and opportunities, specifically in sub-Saharan Africa. Outside of class, you can catch her on a run, at the basketball court, or checking out the latest movie.
JAMIE LUTZ
Jamie Lutz grew up in Ann Arbor, Michigan. She received a B.S. in Architecture from the University of Michigan, concentrating her studies on urban planning and sustainable development.  Jamie later served as an Urban Agriculture Extension Agent for the Peace Corps in north-central Senegal, where she managed a demonstration farm and trained Senegalese farmers on more sustainable agricultural practices. Her work focused on building the capacity of young girls and women in food security, education, health, and community leadership. Jamie served as the region's liaison to both Peace Corps staff and local organizations, working to facilitate improved working relations between the PCVs and community organizations. Following her time in the Peace Corps, Jamie worked as a Public Policy Researcher for International Samaritan, a US-based NGO. Jamie's primary research interests are food security, sustainable urban development, and gender equality. She enjoys traveling, hiking, and reading non-fiction.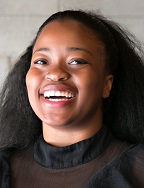 JUDITH MORNY
Judith Morny is from Accra, Ghana and moved to Georgia in 2013. She graduated from Kennesaw State University with a BBA in International Business and a minor in French. She previously interned with The Carter Center and CARE with their fund development units and nutrition team, respectively. In the past year, Judith completed her AmeriCorps Service where she provided STEM tutoring and mentorship to dozens of young students from Title I schools. She is interested in sustainable development and ensuring the efficiency of international and national development projects. She would like to be involved in the global mobilization of resources towards the socio-economic development of Africa and alleviation of structural problems such as unemployment, low literacy levels and poor healthcare. She looks forward to learning development strategies and policies for effective management of a country's resources, as well as best practices in other jurisdictions and how they can be customized to suit different cultures.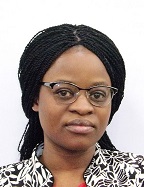 FRANCINE NABINTU
Francine Nabintu is a gender specialist and independent journalist from the Democratic Republic of Congo with an undergraduate degree from the Bilingual Christian University of the Congo. She has worked for HEAL Africa and Young Peacebuilders, growing relationships between communities and organizations, and developing civic engagement strategies to foster peace and combat sexual and gender-based violence in the US and in war-affected communities. She participated in The Next Generation Leaders Program, which advances a holistic violence prevention plan through modules on women's empowerment and men's awareness and education in the DRC. Francine has a strong interest in using public education to create change and in addressing gender norms by working with men and boys. Through MDP, she will gain skills to aid her to empower both men and women to challenge the norms imposed on them by society and engage youth in peace building processes to show the impacts that they can have on the futures of their countries.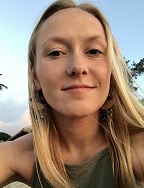 CJ O'BRIEN
CJ O'Brien is from Windermere, Florida and earned her B.S. in Biology from California Lutheran University. Her research projects have investigated human impacts on marine organisms, and she received a fellowship to study how microplastic affects digestive enzyme activity in sea life. She studied abroad in Zanzibar, Tanzania where she conducted the first study on plastic pollution in the Stone Town Harbor area quantifying microplastic on the sea surface, as well as plastic on coastal beaches. This experience taught her the importance of meaningful science that includes local communities and promotes sustainability. Through the MDP program, she hopes to grapple with the plastic pollution problem, brainstorm solutions to mitigate it and conduct research on anthropogenic impacts on coastal communities. She looks forward to bridging the gap between natural science and other fields. In her free time, she enjoys yoga, scuba diving, playing volleyball, spending time outdoors, and drinking coffee.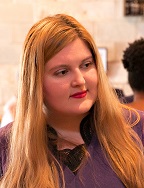 ADRIANA VACA
Born in Colombia and raised in Ecuador, Adriana Vaca earned her bachelor's degree in Political Science from Pontificia Universidad Javeriana. With more than 12 years of professional experience as a project designer, she has expertise in WASH, shelter, food security and nutrition, "green" energy, and gender-based approaches. With a passion for age and gender differential emergency response, she's interested in systematic preventive measures for humanitarian crises, in particular for those which require a longer time-frame such as migratory and refugee issues. Her intention is to promote prosocial behavior as a strategy for community-based appropriation of emergency response mechanisms and technologies. She's also passionate about movies and loves spending time with her four-year-old.